Going Postal Over These 4 Work Emails

PE
Points)
on 8/1/12 at 6:30pm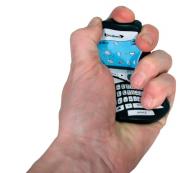 Lately I've been thinking a lot about the way people in our corner of the world use email. As even the greenest summer analyst knows, on Wall Street, email is the primary means of communication – in other words, the primary method of transferring and generating work. The curse of the buzzing Blackberry afflicts thousands of young analysts and associates, who dream of the days when they only carried one cell phone. On the weekends, the Almighty Blinking Red Light is like a beacon of doom, a grinding reminder of the very much tethered existence of the typical junior financier.
It's Saturday morning and you've slept in hard after a long week of late nights and life-threatening levels of caffeine consumption. You forgot to take out your contact lenses before passing out last night, so your eyelids are fused shut. Buzz buzz – oh no…
You answer the call of the Almighty Blinking Red Light with dutiful purpose and a heavy heart. You fumble with the keys until you hit the unlock sequence, and the screen illuminates. It's a uniquely terrible feeling waking up to multiple work emails. Deep breath.
---
Email #1
From: Jason Brownoser
Subject: Fw: Re: Re: Re:
Not good. Immediately you can tell this is a long email chain, denoted by the multiple response tags. Additionally, it appears as though the conversation has occurred via Blackberry, as there are no all-caps tags (as there would have been if the chain was sent through Outlook).

As is typical, there is no actual subject line – it's not even clear what project this email is all about. But perhaps most crushing is the "Fw:" tag. Nine times out of ten, this is the "rock star" VP forwarding you a bunch of hastily assembled deliverables based on a drawn-out email discussion with the senior MDs on the deal.
Pls see below. No wrk this weekend – just a heads up. Let's discuss Mon, we need to add some pgs
Wow – dodged a bullet. You click "More All" on the menu screen and scroll down, reading a long discussion about the section ordering of the 98-page pitchbook you spent all last week turning. Looks like the initial reaction is that "we" (you) need to add more pages, but the team is missing some key info from the capital markets desk, so you'll have to wait until Monday to start laying out new analysis. Could have been worse.
---
Email #2
From: Jimmy Bushytail
Subject: Project
What the hell is this? Usually, subject line "Project" would be ominous (cue Darth Vader music) – except the sender is an overeager summer analyst in your group. Did Jimmy Parachutepants get in over his head, leaving you to clean up the mess? Are you about to be called in to perform Excel CPR on his busted model? Are you about to call in your roommate to perform CPR on you???
Hey! Wanted to see if you are around to grab coffee next week! I have a great new project I'm working on and I had a few questions! Let me know!
Best,
Jimmy
Flag and file away for Monday reply. Note to summers: please don't ever send emails on Saturday unless absolutely necessary. On second thought, make that a note to everyone.
---
Email #3
From: WSJ Alerts
Subject: Entire Eurozone Set to Systematically Implode Monday
Yawn. In a rare flash of ambition, you signed yourself up for news alerts from the online Journal. Now, you reflexively delete them but somehow never actually got around to unsubscribing, so they just serve as false alarm spam. Delete before reading.
---
Email #4
From: Joe Stafferoni
Subject: FW: staffing request
This is it. It's all over. Your dreams of a peaceful Saturday of watching the Olympics and sipping beers on the couch are instantly dashed. Crestfallen, you open the email and begin to read.
See below. Can u help with this project. High priority. Let me know and we can discuss.
Disappointment turns into sadness. You clutch your head in your hands. You think to yourself, "I could have taken that offer at Bain… I could have joined a startup… I could have done Teach for America… I could have become a homeless hipster…" and sadness slowly boils into rage. This is BS. You worked your ass off all week and haven't had a free weekend since last November. You just won't take it anymore. You know what to do. You hit reply; the keys of your handheld Messenger of Doom go clickity clack.
Sure. I have plans this weekend – can we sit down first thing Monday?
You push back.

Not a whole lot, but perhaps just enough. To a non-banker, this is a nonevent. Put in any kind of reasonable perspective, this should be a perfectly acceptable response. But this isn't normal – this is investment banking. You fully expect to get slammed. You start to second-guess the prudence in telling this (in relative terms) audacious half-truth. But what's done is done – ink-stained fingers crossed.

Buzz buzz

That was fast. You collect yourself and brace for a nasty, passive-aggressive response that only a neurotic, overworked investment banking VP could conjure.
Sry, forgot you mentioned. Will get one of the 1st yrs on it. Have a grt weekend"
...
.....
......

Victory.
Aaron Burr is a retired investment banking analyst and currently works as an associate at a private equity fund. He knows that it's all about the little wins – let him know if you agree in the comments section or at [email protected]