Bankers That Stand Out
Points)
on 5/10/12 at 4:55pm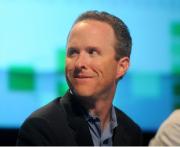 We probably want to work in IBD hoping we last the hours; work on interesting deals with high profile clients and then hope to become a rainmaker for the investment bank in the future. One such example is Michael Grimes who is working on the IPO of FB. When I read articles like this it renews my reasons for wanting to get into IBD.
he quietly networked, visiting venture capitalists, entrepreneurs and engineers.
building a reputation as a banker who offered personalized service, industry understanding and a distinct strategy.
What do you think the key to success is the long term in investment banking (other then surviving the long hours!)? Do you think networking is the number 1 factor to success?
I have seen time and time again that several people from 'non-typical' backgrounds go further then maybe people from the traditional Ivy League universities with a GPA 4.0 and Finance degree (not to say that people with traditional backgrounds don't do well!). Do you think this is true and will it last in the long term?
What other bankers have stood out for you?
Check Out This Article Here: http://dealbook.nytimes.com/2012/05/08/morgan-stanleys-michael-grimes-is-where-money-and-tech-meet/?ref=business