How much do you get blamed as analyst?
Real Estate - Commercial - Vice President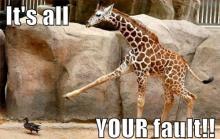 I've been so pissed after a VP screwed me over. I am one of those people that's always willing to help others out. I was in the middle of a major deal and this VP needed some help on a smaller deal. I stayed late and finished as much as I could on that deal. I send the VP an email to critique it and get back to me with comments. It was 2 weeks without hearing anything so I assumed everything was good to go. All of a sudden, I am called in into my managing director's office who decides to grill me for refusing to help. Apparently, the VP told him, I was too busy with this big deal and refused to be a team player. I told my managing director I sent an email to the VP and told him to get back to me with comments on the deal package I was working on. He refused to care since a VP has more credibility than an analyst.
I been pissed off all weekend about it. Anyways, how much crap have you gotten as an analyst since starting?
The WSO Advantage - Investment Banking
Upcoming Events
Nov 26 2015 - 8:00am

to

Nov 27 2015 - 8:00am

Nov 29 2015 - 8:00am

to

Nov 30 2015 - 8:00am

Nov 29 2015 -

12:00pm

to

1:00pm

Nov 30 2015 -

8:00pm

to

9:00pm

Dec 2 2015 - 8:00am

to

Dec 4 2015 - 5:00pm
Poll
Long term, which career path interests you the most?
Accounting
1%
Asset Management
10%
Commercial Banking
1%
Consulting
4%
Corporate Finance / Strategy / Development
9%
Entrepreneurship
6%
Equity Research
3%
Fintech
2%
Hedge Fund
18%
Investment Banking
9%
Investment Advisor / PWM
1%
Private Equity
16%
Prop Trading
2%
Real Estate
6%
Sales & Trading
3%
Venture Capital
6%
Other Finance Role (academia, non-profit, government, legal, etc)
1%
Other - Non Finance
2%
Total votes: 1179