WSO Updates and Suggestion Time
O
Points)
on 4/3/12 at 10:25am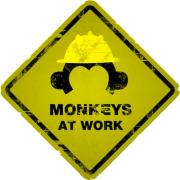 Fellow Primates,
As you know or have likely seen, we've made some big changes recently and we're really excited about the growth of the community and where we're headed. I'd like you all to use this thread to share three things to help us keep improving and pushing forward:
1. What annoys you the most about WSO?
2. What do you like the best about WSO?
3. What improvements / suggestions would you make to help us get better? Improve content, expand reach, land more sponsorships, improve layout, features/function? etc.
Here are the latest changes/updates in case you missed them.
New WSO Header
As you can see, we have finally removed the 728x90 big banner header across the top of the site. While we will lose significant ad revenue from this move, we think in the long term it is better for the business (and looks much cleaner) to promote the WSO products and services (and our affiliates). We hope you like it and you'll support WSO by helping us spread the word about our services.
We are extremely excited about our Company Database. Not only have we passed over 2,100+ companies added, but we have also already collected over 1,000+ reviews and compensation data points. This is incredible growth for only a few months so I'd like to thank you all that have contributed and continue to spread the word. I'm very confident that in a few years this will be an incredibly robust research tool. We need to improve the user interface (and will do that soon), but we're off and running thanks to a tremendous response from all of you.
WSO Conference
We are almost out of earlybird tickets which is a GREAT sign still 4 months away from the conference date. Venue announcement should be coming hopefully this upcoming week...we're trying to find the best space possible that can scale if we get hoards of monkeys buying tickets last minute.
Save $ and buy your tix here before earlybirds sell out: http://wsoconference.eventbrite.com/
Comments
I know some of you were annoyed when we took away the comment titles in the forums BC it removed the "new" for comments you hadn't read. On monday we will be pushing thru a new system so that the comments you haven't read will appear slightly lighter grey (the ones you have read will be slightly darker grey). I also realize the the links to jump to the "new" comments is not working properly - we are working to fix that by end of day Monday as well.
Those are the main updates for now. I hope that none of you hold back and help us improve.
Thanks for all your suggestions so far....you all are the reason we've been able to improve over the years.
Stay Strong,
Patrick