Here's A Riddle | The Daily Peel | 3/15/2022
Silver Banana goes to...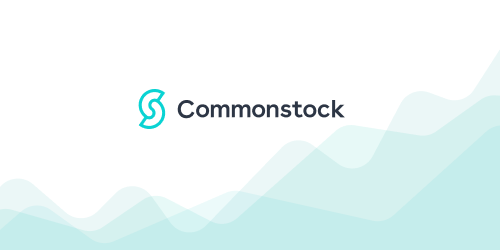 Market Snapshot
Russia-Ukraine, a Fed decision, and most importantly, St. Paddy's day - this is gonna be a fun week. Unfortunately, for stocks, it didn't start out that way. Equities broadly fell for a whole slew of reasons, primarily touched on above, while U.S. Treasury yields climbed. The Nasdaq was brutalized once again and lost 2.04%, while the S&P lost only 0.79%, and the Dow was nearly unchanged, moving just 1.05 points, or 0.00%.
Discover new investment ideas on Commonstock, the social network for smart-money investors. Commonstock built a platform to showcase the verified portfolios, real-time trades and analysis of the best retail investors. Join our community today.
Let's get into it.
Banana Bits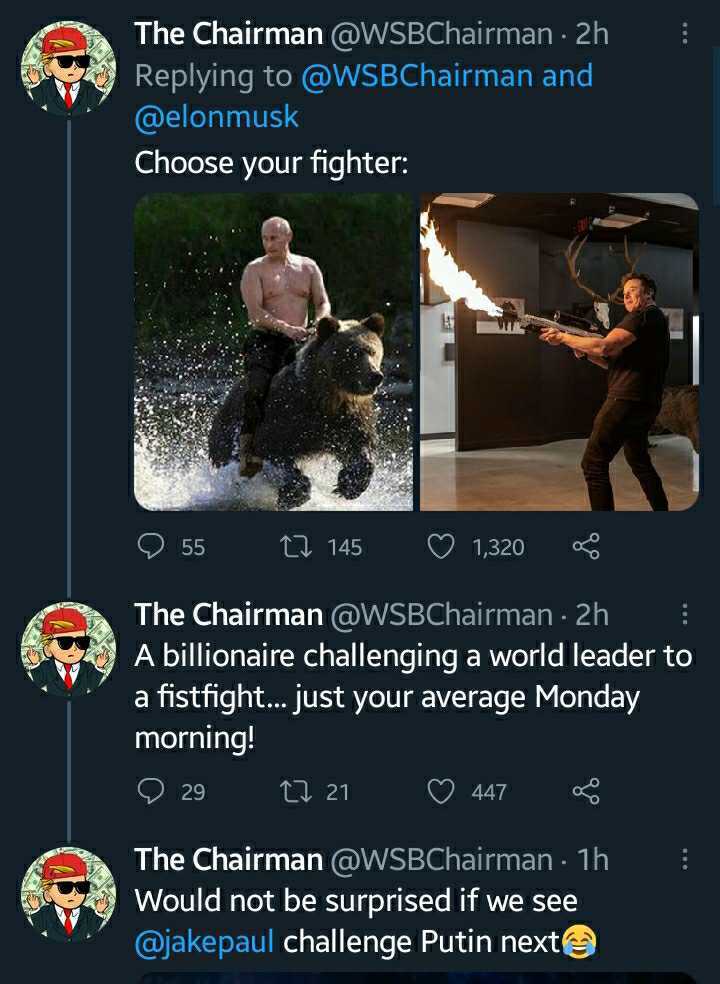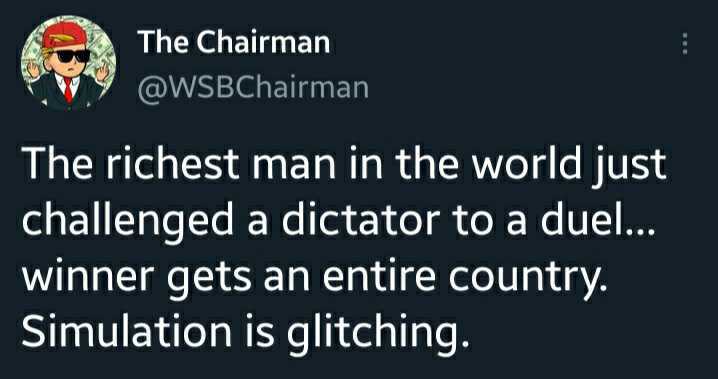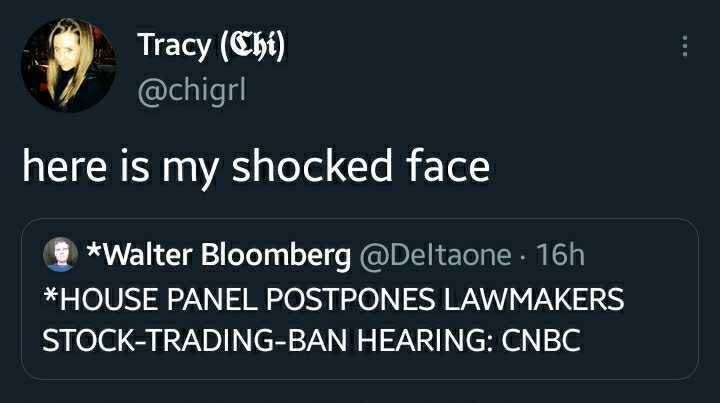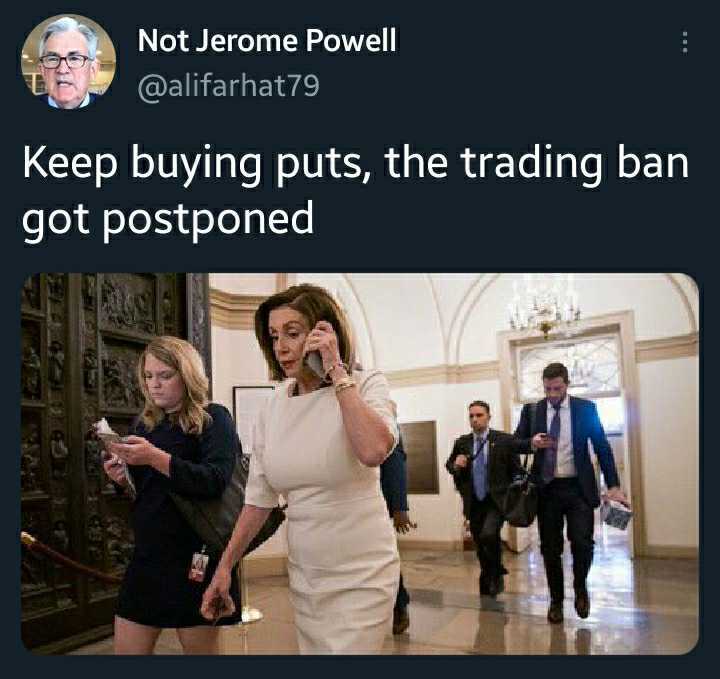 Macro Monkey Says
Oil Chill - Believe it or not, it is still possible for oil prices to fall. I know, I didn't buy it at first either, but just take a look at the charts. Monday saw international crude, aka Brent, lose 5.1% to close at $106.90 while U.S. crude, aka WTI, closed down 5.8% at $103.01.
Well, great! Oil's falling, so that must mean the Russian invasion of Ukraine must be chilling out, right? Prices at the pump will fall?
Slow down, apes. As Rocky says, "the world ain't all sunshine and rainbows." Basically, there were two primary drivers of yesterday's price action, so let's take a look.
The first, of course, is Russia-Ukraine. Negotiations have been ongoing between diplomats either on or representing each side. Nothing major has come of them just yet, but during Monday's fourth round of talks, sentiment largely turned to popular belief in a coming agreement to end the conflict. There's not much evidence to support this idea, however, as Reuters reports that "no new progress was announced."
Traders seem to have taken this as a sign that something could soon get figured out, which may allow the U.S. and other countries to start taking Russian oil again. Basically, it's an anticipated supply increase, and supply up = price down. It's also worthwhile to mention that big dawg Joey B announced "plans" to visit Europe soon, sparking hope that this could help speed up the negotiations process.
The second is China. In recent weeks, the nation has seen sizable spikes in Covid-19 cases akin to the first breakout back in late 2019 and early 2020. Recall that China has throughout the pandemic fought the virus with a "Zero-Covid" strategy, meaning that extreme measures would be taken if even one case arose. Turns out they weren't lying, because now, the CCP has locked down massive regions of China, including the financial hub of Shenzen, while also implementing a fresh travel ban.
We learned what that means the hard way in 2020. Lockdowns  = less economic activity = less moving around = less oil demand, is the basic equation. As a result, this weighed on prices as well.
Things are far from set in stone. Don't get all amped up about lower gas prices either, because companies are a hell of a lot slower to lower prices than raise them. Damn capitalism.
THE SOCIAL NETWORK FOR SMART MONEY INVESTORS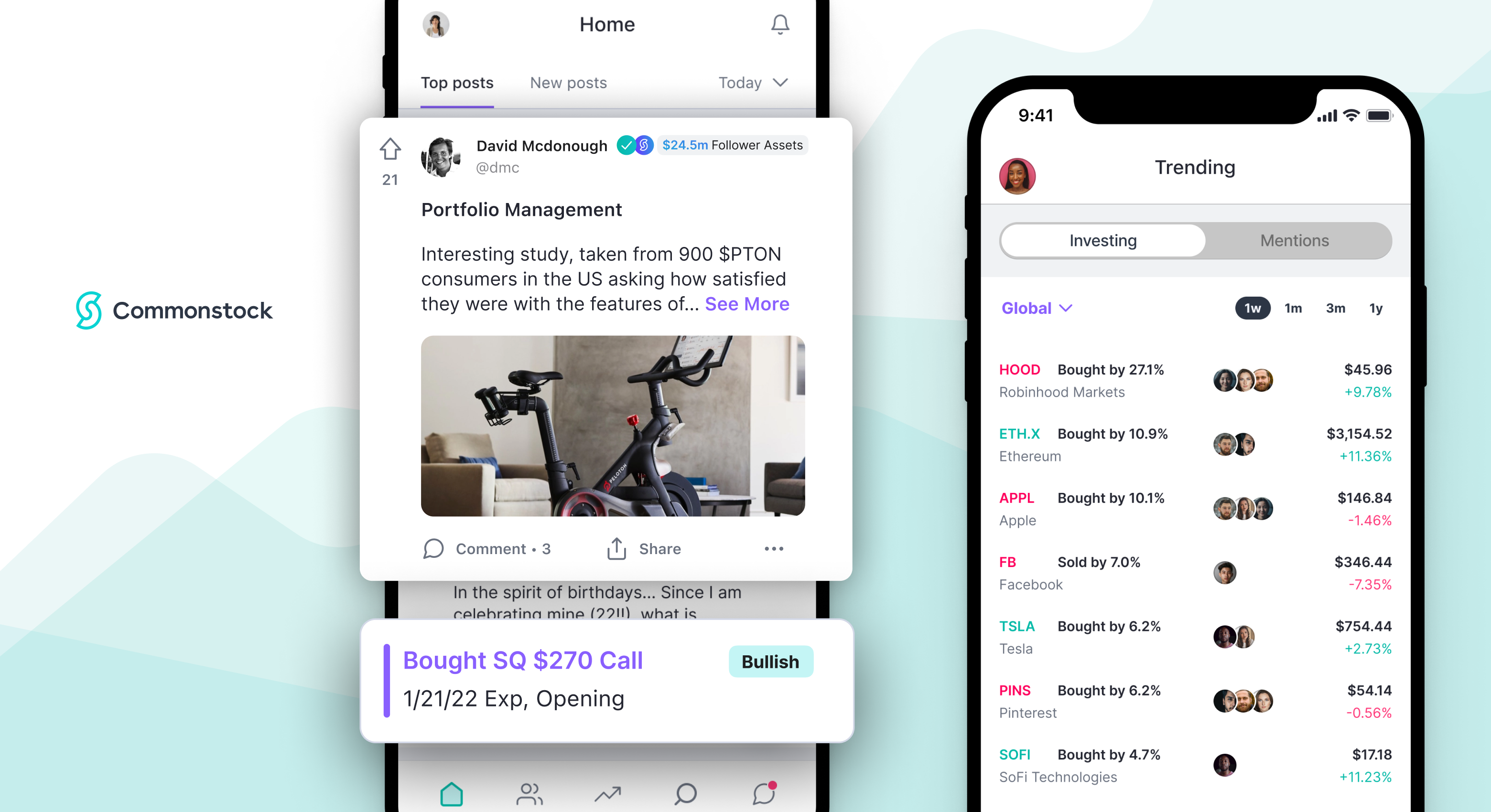 Discover new investment ideas on Commonstock, the social network for smart money investors.
Does anyone else feel like capital markets make zero sense these days? From equities and options to crypto and NFTs, markets are changing fast. It's more important than ever to find trustworthy information.
Commonstock built a platform to showcase the portfolios, real-time trades, and analysis of the smartest retail investors, helping you distinguish signal from noise.
Join Commonstock's community of engaged investors today.
What's Ripe
Moderna ($MRNA) - I saw The Batman this weekend (7.6/10), so here's a riddle for you: what seeks to cure the world's disease yet benefits when people get sick? (Conflict of interests much?)
Vaccine stocks, of course. And that's exactly what happened yesterday. A massive outbreak of Covid-19 is underway in China once again, with reports calling it the largest outbreak since the OG in Wuhan back in 2019-2020. As China does, their so-called "Zero-Covid" strategy means entire provinces and cities like Shenzen are in full lockdown mode.
Of course, all investors saw was another chance for vax stocks to make a bag, sending Moderna up 8.6% on the day.  
Turquoise Hill Resources ($TRQ) - "Gimme that copper," Rio Tinto to Turquoise Hill Resources. That might be a slight oversimplification, but I think it pretty much sums up Turquoise Hill's 31.9% pop yesterday. 
Basically, Turquoise Hill is a minority shareholder in a vehicle that gives it access to a massive copper deposit in the Gobi desert. 
In pursuit of said copper, metals & mining giant Rio Tinto made a $2.7bn offer to buy out the 49% of Turquoise Hill that they do not already own. 
Copper prices have been hella volatile of late, but their importance in things like EVs hasn't changed. Hence, "gimme that copper." 
What's Rotten
Rivian Automotive ($RIVN) - It takes a lot to satisfy Wall Street, and unfortunately for Rivian, performance lately has been the equivalent of traders constantly screaming "not good enough!" And that continued on Monday. 
After traders sh*t themselves on a weak production forecast from the company last week, Rivian did the logical thing. They went out and hired an all-star of vehicle production as their COO, Mr. Frank Klein from Magna Steyr. 
To this, Wall Street stuck a fat middle finger in Rivian's face and sent shares down 5.8%.
Chinese Tech ($BABA, $PDD, $JD) - As much as I love making fun of falling stocks, kinda can't help but feel bad for Chinese tech at this point.
Shares sank well over 10% for each of the tickers above, with Pinduoduo losing a massive 20.5%. Fears of a U.S. delisting have been well underway, leading us to believe it's the resurgence of economic shutdowns in China and their threat of slowed economic growth that's taking its toll.
Yikes! Done for good, or discount rack? 
Thought Banana
Toxic Relationships - Chinese President Xi Jinping and Russian President Vladimir Putin are, in scientific terms, homies. While we're not sure how deep that friendship runs, all signs point to more clarity on that question soon.
In the Russia-Ukraine conflict, China has been almost like the equivalent of Switzerland, a solidly neutral party. While they did criticize the U.S. on unfounded claims, China really hasn't shown support or condemnation for Russia's actions. So what's going on?
It's unclear. China was one of the 35 countries to abstain from a UN vote that sought to tell Russia to stop the invasion immediately. Further, China has commented on the "humanitarian crisis" in Ukraine but didn't get too tearful in their release.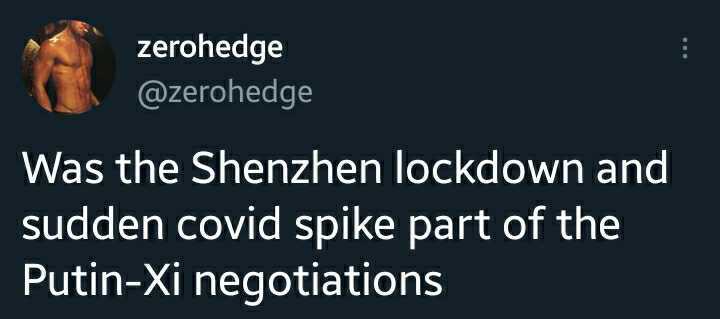 Now, Russia has officially asked China for support of their invasion through the supply of military weapons. As of yesterday evening, China had yet to commit to anything, but their actions following this request will likely give us a peek into the true friendship of the U.S.'s top two haters.
At the end of the day, both Russia and China share a common and primary goal: decreasing U.S. hegemony around the globe. But we have to think that Xi is sitting with his face in his hands at just how bad the invasion of Ukraine has gone. The only thing that's certain right now? This relationship is clearly toxic.
"The first rule of investment is 'buy low and sell high,' but many people fear to buy low because of the fear of the stock dropping even lower. Then you may ask: 'When is the time to buy low?' The answer is: When there is maximum pessimism."  - Sir John Templeton
Happy Investing,
Patrick & The Daily Peel Team
Was this email forwarded to you? Sign up for the WSO Daily Peel here.