College girls and hard seltzer | The Daily Peel | 9/10/21
 Silver Banana goes to...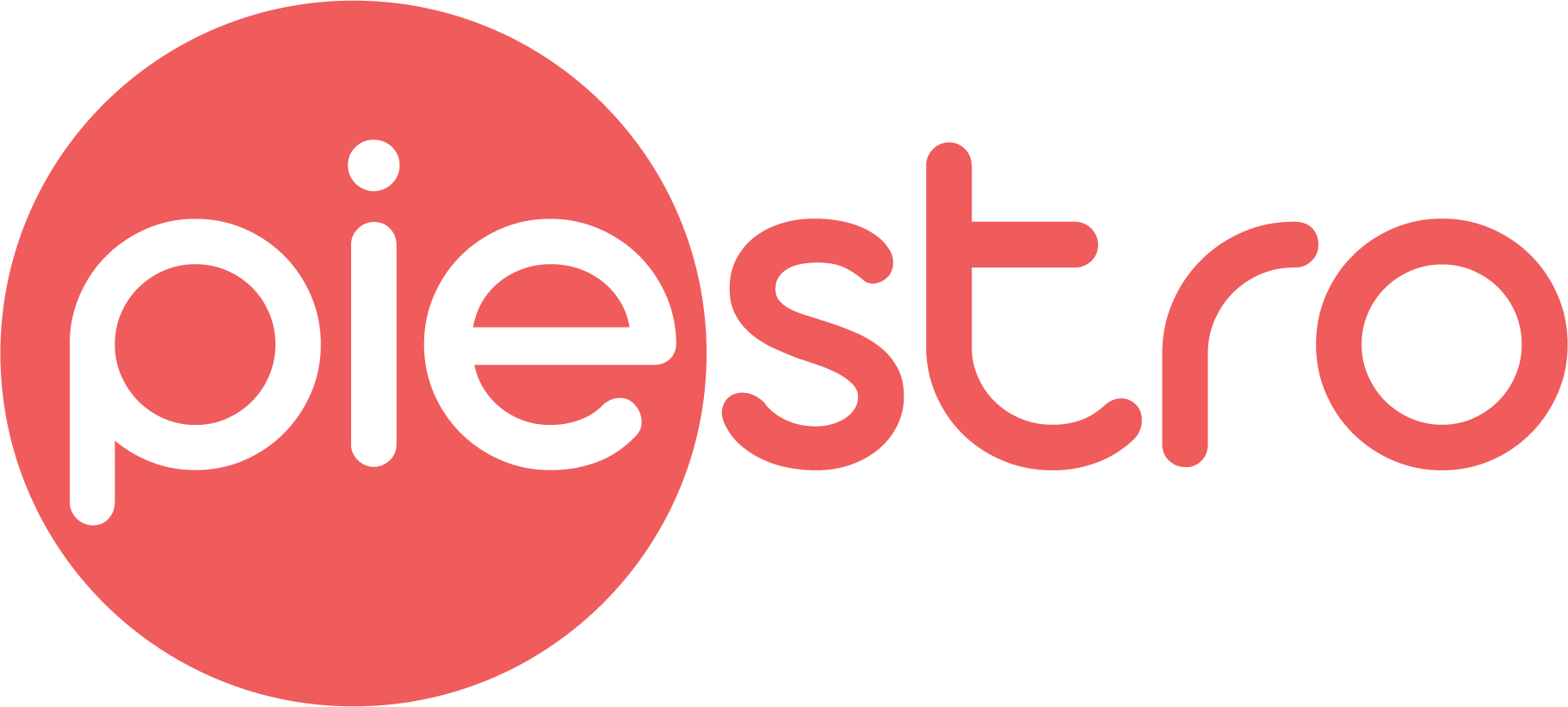 Market Snapshot
Another step down yesterday as virus fears and troubles abroad grip U.S markets. The S&P and Dow posted a 0.46% and 0.43% drop respectively, while the Nasdaq held up slightly better, falling just 0.25%.
While losing by a little less isn't much "better", Piestro's state of the art pizza making robot is. In fact, it's a whole lot better, as this baby can make world-class pizzas at a fraction of the cost, with a projected 48% profit margin. I guess that's why they've already generated several million in pre-orders, so make sure you don't miss out and invest in Piestro before it's too late.
Let's get into it.
Macro Monkey Says
Sam's Wallet - At this point, I'm convinced that the Treasury has a giant, burning fire pit in which they dispose of all the dollars received from taxpayers. The government seems to always be on the brink of going broke and right now is no different. A vote to raise the U.S debt ceiling is fast approaching and if not approved, we will be looking at a national default with the consequences being very negative for the financial markets. Treasury Secretary Janet Yellen reiterated the need to suspend or raise debt limits at the Federal level to Speaker Pelosi in saying that a "mere specter of a U.S. default can have drastic consequences." Now don't get all "we printed too much money" on me here because this is an issue that's been brewing since 2019, so like everything in life, there are a lot of factors to consider. Maybe the $12.73 in capital gains they'll take from me will fix it.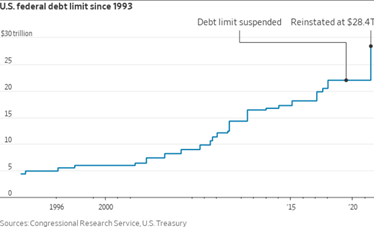 Chinese Tech Stocks - It's a story (almost) as old as The Daily Peel itself. China and tech stocks are in a bit of a spat once more, sending shares in this industry down almost across the board yesterday. This time, the trouble primarily comes for gaming and education stocks, some of which have been summoned before regulators to get...well, we don't really know what, but it probably isn't good. Given China's last big move was a ban on gaming outside of three hours per week, not much could surprise us anymore. Experts have theorized that the 2021 crackdown is linked to drastic and worsening demographic trends, particularly in the imbalance of males to females in the younger population. As VC David Sacks said, "basically, China's got a huge incel problem."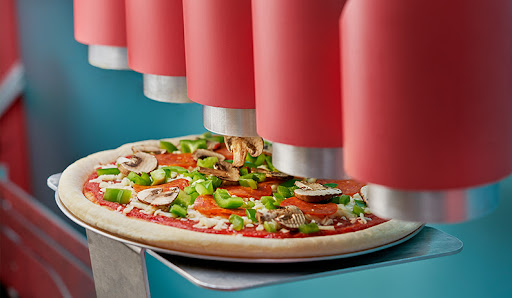 Piestro has designed a robotic pizzeria that makes pizza at a fraction of the cost of traditional pizzerias and boasts an impressive 48% projected profit margin.
In fact, Piestro's robots have already received $580 million in pre-orders via commercial contracts.
And considering the US pizza market will be worth an estimated $54B by 2023 (up from $46B today), you simply *knead* to check out how Piestro's robot works and invest.
Grab a slice and invest in Piestro before the opportunity closes 9/30.
What's Ripe
Lululemon Athletica ($LULU) - Lululemon has officially become Lululemonade, as the company's latest earnings report shows that no amount of economic or public health issues can stop them. The firm's 33% EPS beat and a 21% YoY revenue surge translated into a 10.47% gain on the day, hitting an all-time high and convincing analysts across the board to raise targets. And that's not even the best part. LULU gave a sizable guidance raise and is expecting to beat 2023 revenue forecasts by the end of this year.
Airlines ($JETS) - Apologies in advance for the horribly cringe dad joke, but airline stocks took off yesterday. Shares in the ETF were up 3% by early morning and closed up 1.9% on the wings of hefty cost savings. Ironically, just today United Airlines issued a statement saying they were not going to be profitable this quarter and would bring in about one-third less revenue than the same period in 2019. Nevertheless, the reopening play still seems to be top of mind for investors, so don't get flown over.
What's Rotten
Biogen ($BIIB) - $7bn dollars in market cap has been wiped off the table for Biogen in recent weeks, thanks to a rocky rollout of its new Alzheimer's medication. Shares of companies in the biotech space are almost always more volatile, and that is no different for Biogen. Despite some meteoric gains in the past, the stock has returned roughly 7% in the past 5 years. Yesterday's 6.7% drop certainly didn't help either.
Boston Beer Company ($SAM) - College girls and hard seltzer fans alike are really messing with Boston Beer CEO Martin Roper's payday, as demand for the beverage continues to fall. Seltzers across the board became wildly popular just a few years ago, but the fad seems to be ending, causing Boston Beer to announce a drastic cut in guidance thanks to its Truly hard seltzer brand. Shares opened down 10% yesterday and closed down 3.7%. I guess that the lesson is, if you're a shareholder, you better start drinking, for more reasons than one.
Thought Banana:
The Showdown - Place your bets. Coinbase and the SEC have been annoying the hell out of each other and recently it only got worse (and funnier). As the crypto trading platform readies its BTC lending service, the SEC waited until just about immediately before it was live to threaten a lawsuit against the firm if they went through with it. Coinbase responded by halting the launch and sending out a hilariously petty tweet. Moreover, this emphasizes that the SEC and other regulators need to draw up some rules of the road for the industry, as innovation is only growing while lawmakers seem to be slowing. All year it has been a lot of barking but no bites, but how could players like Coinbase even know they'd get bit for what they were trying to do? Partial guidance is better than no guidance, but then again, it has been fun to trade with literally zero laws.
Wise Investor Says
"Competition makes you better, always, always makes you better, even if the competitor wins."
- Carlos Slim Helu
Happy Investing,
Patrick & The Daily Peel Team
Was this email forwarded to you? Sign up for the WSO Daily Peel here.
ADVERTISE // WSO ALPHA // COURSES // LEGAL