Haircuts for All My Friends | The Daily Peel | 5/19/22
The futures pointed lower yesterday morning before the bell, and things got worse from there. The Dow tumbled 3.57%, the S&P lost 4.04%, and the Nasdaq, the day's big loser, gave away 4.73%. WTI is just shy of $110/barrel, and the 10-year is below 2.9%. BTC is below 30k, and ETH is below 2k. What a day, Apes.
If you're looking to help sharpen your team's skills in both financial modeling and the state-of-the-art tools used in the industry, the WSO Corporate Training Program has flexible options for online, in-person, or hybrid delivery of world-class instruction from talented instructors. Train with the Pros
For today's BBT, we will discount our VC Course by 100 bananas for the first 15 respondents with the correct answer.
Let's get into it.
The answer to yesterday's Brain Teaser was "an hourglass."
For today's BBT, we will slash 100 bananas off our VC Course for the first 15 respondents with the correct answer. Here we go:
You're escaping a maze, and there are three passages in front of you. The path on the left leads to a fiery inferno. The passage in the center leads to an assassin who will probably kill you. The passage on the right leads to a tiger that hasn't had a meal in four months. Which path do you choose?
Shoot us your guesses at [email protected] with the subject line "Banana Brain Teaser" or simply click here to reply!
Crypto Implosion - Wave buh-bye to hundreds of billions of dollars of value in the crypto markets.
I can feel pieces of the spirits of the cryptobros floating off to crypto heaven as their souls get crushed by, well, reality.
Is cryptocurrency really a currency? Is it a store of value? Is it an inflation hedge?
Well, I'll say one thing first and foremost: it would appear that the major crypto benchmarks of ETH and BTC are not exactly a great inflation hedge. They've lost about 50% of their value as inflation has raged at its highest levels in decades.
Is crypto really a currency? Well, a currency is simply a medium of exchange. You give me a good or a service, and I give you this currency. Do we do this with crypto?
When you start to explain that BTC's value is in the network it enables through the blockchain, it's hard to see it as a currency.
Is it a speculative asset? How firm is the evidence in Cathie Wood's proclamation that BTC will go to a mil? Or is that pure conjecture without any real underlying fundamentals to its position?
Crypto does have its place in the future of finance. But seeing Buterin request average USDT investors be made whole by the FDIC screams that we're not ready for completely decentralized finance.
Now, it's easy to be skeptical as crypto hits the bed. It was easy to be a BTC-bull from March 2020 until the summer of 2021.
Do I have the answers to these questions? Not really. The only answers that I have come in the form of additional questions.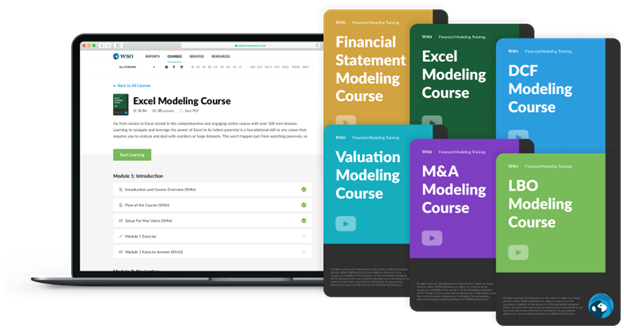 Knowledge of the fundamentals of financial modeling and the tools required to do it effectively is critical in this industry. The Wall Street Oasis Corporate Training Program can give your team an edge.
We have flexible delivery options, offering online, in-person, or a hybrid venue for world-class instruction from seasoned, talented instructors. Let's work together to tailor an elite training program for your people to get them the knowledge they need in today's demanding environment.
TJX Companies ($TJX) - The parent company for TJ Maxx, HomeGoods, and Marshalls posted strong revenues and solid earnings yesterday, sending their stock higher. At the closing bell, the company was one of the few winners in a broad sell-off, ending 7.12% higher.
This performance is in line with Wally's guidance from two days ago: consumers are still spending, but they are spending their next penny on less expensive brands. TJX Companies fits that mold.
CureVac BV ($CVAC) - Its shares shined brighter in green than most other stocks during yesterday's shellacking. They ended the day up 4.10%.
Covering this little-known stock in our Ripe section seemed like a no-brainer today. When the leader in the Dow was ended down a half percent, I had to pick literally any other stock to fit our format.
Hopefully, you had something good in your portfolios yesterday, Apes.
Target ($TGT) - There's no easy way to put this: Target's quarter wasn't great. Revenues are up, but costs were hefty. Supply chain, transportation, logistics… all higher this year, and the company's bottom line suffered.
This is a tale of the bifurcation of retail. Some of the wealthiest people in America are still spending money, but the middle class, aka most of everyone, is likely slowing their spending.
On earnings news, its shares was down 24.93%.
Old Dominion Freight Line ($ODFL) - $ODFL had a rough day yesterday, losing 12.97%.
Freight is in rough shape, and a price target cut for these cats doesn't help. They reported earnings about a month ago, posting a decent quarter. However, $ODFL is likely feeling the squeeze of supply chain slowdowns and labor shortages.
Under Pressure - CEO confidence is low. Like, really low. Lower than even the first quarter of 2020 when we pushed the O-F-F button on the economy.
From yesterday's CEO sentiment report from The Conference Board, the number was 42. This signals that CEOs think the economy is slowing and that economic conditions aren't great for business.
This most recent reading reflects negative sentiment from more than half of the respondents.
Numbers below 40 typically show up during a recession or significant contraction. We might see a lower number next time, so hold on to your butts.
Businesses are still not completely passing their pricing problems on to the consumer. This is going to change; eventually, businesses will raise prices on finished products so that consumers start to foot the bill for increased production costs.
After hearing from Wally, Target, Home Depot, Lowes, and a few other major retailers, I get the feeling that even with strong sales, rising prices are eating into the margins for these big boys.
Margin pressure is bad. Wall Street doesn't like it when a company's margins are being squeezed. Smaller margins impact profitability. Stupid pre-revenue growth-at-all-cost tech names aside, profitability is obviously crucial in a company's valuation.
I'll close with this: my mind is effing blown that CEOs feel less confident about the economy now than two years ago. Business & economic cycles are much better understood than a once-in-a-century pandemic.
Hopefully, things will turn around. Low confidence isn't good for anyone's mental health.
"Opportunities come infrequently. When it rains gold, put out the bucket, not the thimble." - Warren Buffett