Putin's Petro Problems | The Daily Peel | 3/25/22
Tech to the rescue. That was the story du jour yesterday as equity markets were carried out of despair by a pumped-up tech sector. Meanwhile, we watched oil and treasures take an absolute beating. All in all, the Nasdaq put up 1.93% while the S&P gained 1.43% and the Dow jumped 1.02%.
What happened to the stock market yesterday? Which startups raised Series Bs? Exec Sum has you covered. Exec Sum is the finance newsletter that cuts through the noise and gives you the information you need (plus a few choice memes) each morning. 
Join 115k bankers, VCs and investors from around the world, and sign up for Exec Sum today.
Let's get into it.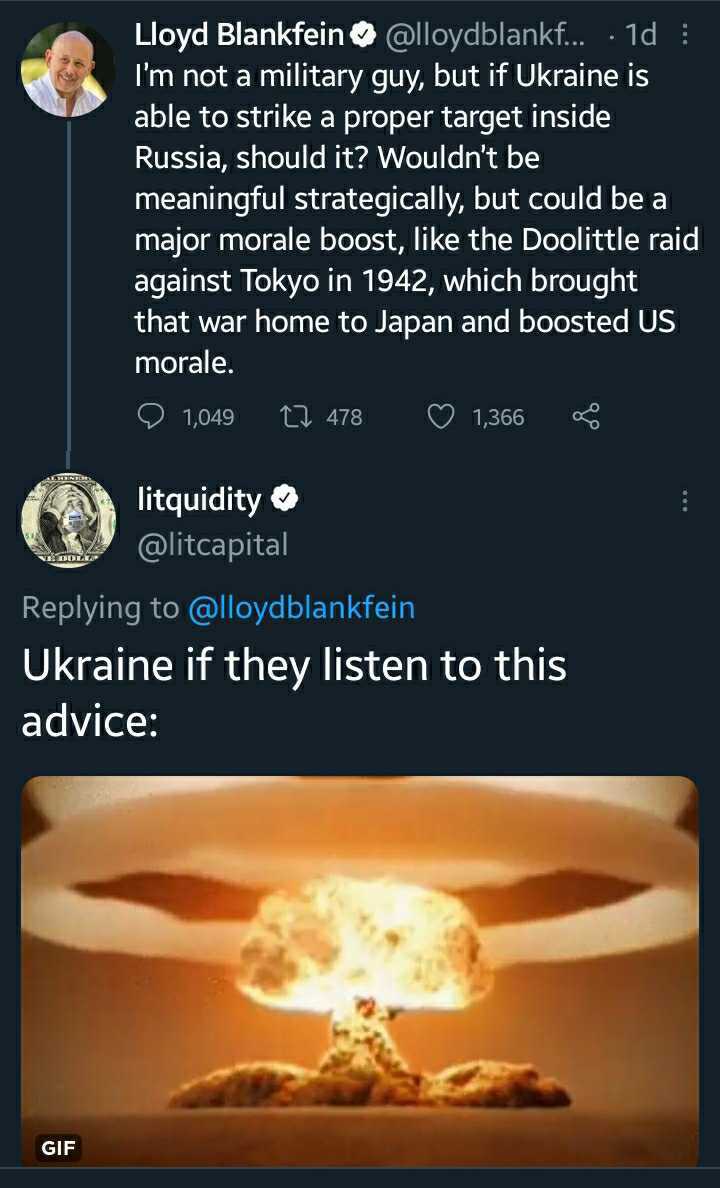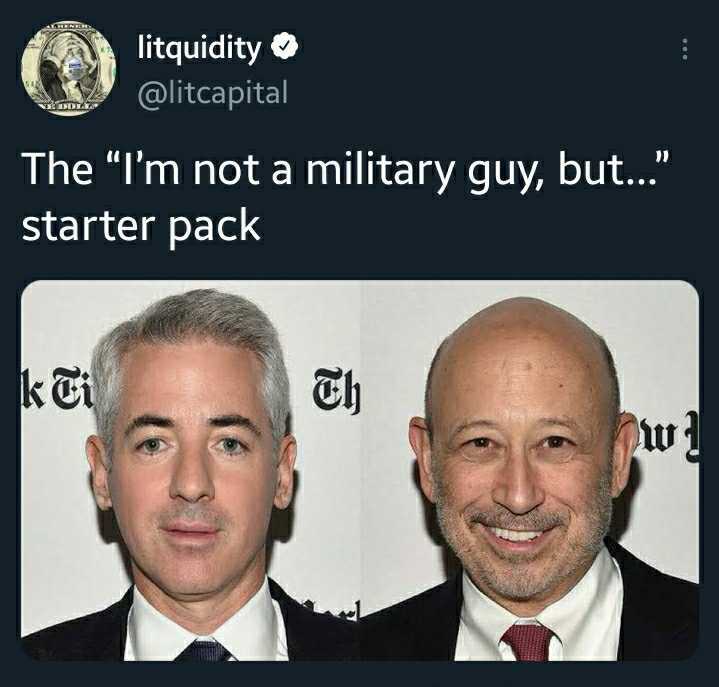 Sanctions Check - They're working. Next section.
Just kidding. C'mon apes, you know I won't let you off that easy. Sanctions, largely, are working to stress the Russian economy. But you know, nothing's perfect.
And that's why President Joey B is crashing the E.U.'s party this week. Eurozone leaders have been broing down all week in an attempt to "sharpen" sanctions against Putin and his squad, in the words of Ursula von der Lyon, President of the European Commission.
Still, it's Europe, so no one can agree on anything. Most notable, obviously, is sanctions on Russia's economic heart, aka, their energy sector. So far, just the U.S. and U.K. have totally banned Russian oil imports, while the E.U. struggles to get on the same page, thanks to a few countries' reliance on Putin's oil. Not to name names or anything, but looking at you, Germany, Italy, and Hungary!
Anyway, despite the somewhat lackluster sanctions from the E.U., reports indicate Russia's energy market is beginning to crack. First of all, the sanctions already in place are reminiscent of those imposed in Venezuela and Iran, both of which seemingly can't recover to pre-sanction production levels. Now that ports and bankers alike are turning their noses up at Russian oil, all signs point to a hard hit to Putin's petro production. 
This was made especially clear by things like energy consultant Mikhail Krutikhin's commentary saying "this will set back the industry many years" and that it "means a loss of competitiveness." Keep in mind Russia doesn't simply make a lot of oil. They're totally reliant on the industry and supply ~10% of every single barrel of oil in the world.
If the E.U. does decide to follow the U.S. and U.K., both Russia and Europe are pretty f*cked. Euro states would need to find a replacement supplier quickly, likely turning to other not-so ESG states. Second, prices will skyrocket, even more so than they have, with some analysts suggesting prices could hit even $200/bbl - a scary thought for your commute.
But the most important thing for any sanction is, of course, time. Being barred from the global financial system isn't great at first but gets truly horrifying for your economy and the financial health of the average system if prolonged. Right now, the E.U. and U.S. are looking to close up some loopholes and extend sanctions in an even more painful way going forward. 
At the same time as all this, key Kremlin officials are resigning in protest of the invasion and fleeing the country to avoid getting disappeared or being outright murdered. 
Anyway, like some bartender told me last weekend after I spilled a beer on my check, "Go f*ck yourself," Putin.
Beyond Stocks And Cryptos

If you love The Daily Peel (you're reading this, so we'll assume you do), you value news that's crisp and to the point. Exec Sum is another great newsletter delivering just that. It's a free, daily finance / business newsletter that is fun, witty, and can be read in under 5 minutes. 
Powered by the Litquidity team with real investment banking and private equity experience, Exec Sum curates market moving news and the latest M&A / venture transactions to make sure you're fully in the know. Plus, they'll surface a clever meme daily to keep it light. 
There's a reason why it's read by tens of thousands of bankers, VCs, institutional investors, C-suite executives, and startup founders around the world. 
We read Exec Sum every day to stay sharp and never miss a deal. Sign up here to join us. 
MOEX Russia Index (MCX: $IMOEX) - This one might be a shocker. Russian equity markets officially reopened yesterday, and if you were expecting a bloodbath like me, we couldn't have been more wrong. 
Russia's stock index, MOEX Russia, ended the day up 4.4%... but that comes with a few caveats. First of all, it was a shortened session, basically just allowing equity traders to dip their toes back in the war-torn waters. More importantly, the Russian government literally banned foreigners from selling while also banning short-selling, essentially forcing markets up. 
So, while we couldn't have been more wrong in expecting Russian markets to tank, we'll put an asterisk next to that one because it was little different than Putin waving a magic wand. 
Wait, so does that mean Russian stonks only go up too? Hang on, I have trades to place.
Nikola ($NKLA) - Tough day for What's Ripe - first we have the index of an autocratic country run by a war criminal, and now this one is a literal scam company. But whatever, the stock went up, and I'm sure some of you own it, so let's get this over with.
Shares opened the day up a huge 17.6%, falling for almost the rest of the day to close up 5.7%. The reason? Nikola announced that they had started production of their battery-powered semi-truck. Deliveries are planned to begin in the coming quarter. 
Despite the company's, uh… let's say "troubled" history, investors have no doubt in their ability to mass-produce a totally new line of semi-truck technology. Yup, seems legit.
Chinese Big Tech ($HXC) - If utter randomness was an Olympic sport, U.S. listed ADRs of Chinese big tech firms would have won about 100 gold medals over the past year.
Names like Pinduoduo, Alibaba, and JD.com have felt the brunt of this. Essentially, these and the other stocks in the aptly named Nasdaq Golden Dragon Index have traded off the whims of the CCP relating to whatever their most recent regulatory announcement is. Yesterday's latest announcement was… not good, sending the index down nearly 5% by midday to close down a much milder 1.7%. 
But this time, it wasn't the CCP. It was the U.S.-based PCAOB essentially saying, "yo the CCP's announcement on letting companies stay listed in the U.S. might be cap." So apes, proceed with caution.
Okta ($OKTA) - Oof… big oof. That's the dominant feeling over at Okta of late as shares opened down nearly 10% and closed with a loss of 2.7%, touching its lowest level since April 2020. 
Remember a few days ago when we talked about a maybe-hack at cybersecurity firm Okta? Yeah, safe to say the market isn't loving it. So far, Okta has issued a sh*tton of warnings to its customers but hasn't found evidence of a sustained, nefarious hack.
But, of course, the market could care less. Headline risk created by the news that "cybersecurity firm gets hacked" is just too much for Mr. Market to handle. 
Bag from Chips - Technology is kind of important, and I think we can all agree on that. Like, the wheel is pretty sick, automobiles were a dope invention, and what would we do without being able to scroll through "friends'" vacation pictures on Instagram endlessly. But perhaps the most important thing ever in the history of technology is how it impacts financial markets, obviously.
Yesterday, that importance showed like never before. Markets were pretty depressed at the open, then Nvidia stepped onto the scene. Traders were apparently hyped about Nvidia's recently announced goal to target "trillion-dollar industries," and that hype quickly spelled into the entire semi sector. At close, Nvidia was up 9.8%, while semi ETF $SMH ripped 4.9%.
But then, the excitement spilled over into the rest of the tech sector. SDR tech ETF $XLK gained 2.6% after a rocky start. And because tech is such a huge portion of U.S. equity markets (nearly 30%!), basically everything took off from there.
Seems weird that a mild gain in one stock can drive performance like that, huh? Well, not really. Regardless of a specific stock, equities are seen as a more risk-on investment than fixed-income. Within equities, tech is the epitome of risk. So basically, what we saw yesterday largely comes from a switch to risk-on sentiment, starting small in one name, then the industry, building into the sector, and eventually pulling markets up with it. 
And the reason this transition is so clear is because much of the hype built yesterday came from retail, and retail investors, quite honestly, couldn't give less of a sh*t about OIS rates, CDS spreads, TIPS breakevens, or whatever other dog water the pros laser-focus on. In the immortal words of the great Keith Gill, "We like the stock."
"In order to succeed, you must first survive."  
- Warren Buffett