Smoke 'Em if You Got 'Em | The Daily Peel | 8/12/22
Markets reacted as you'd expect to better than expected PPI numbers yesterday morning, moving higher after the opening bell. The Treasury yield curve is still somewhat inverted, but it is flattening after the markets received some decent inflation data a couple of days in a row. DeFi assets have mounted somewhat of a rally, moving more or less in lockstep with the Nasdaq.
Markets gave up their early morning rally, ending the day close to even. At the closing bell, the Dow was up 0.08%, the S&P retreated 0.07%, and the Nasdaq lost 0.58%.
Network with top-ranked part-time, online, and hybrid MBA programs, such as Northwestern Kellogg, Chicago Booth, Duke University, Boston University, Carnegie Mellon University, Georgetown University, and more, on August 17th! Learn more
Let's get into it.
Monkey Wanted: The Daily Peel is Hiring
TDP is looking for a newsletter writer. If you're interested, we'd love to hear from you!
If you're a great writer with a sense of humor, check out our job posting here. To apply, please author a draft copy of the Peel and send it plus a resume to [email protected].
Yesterday - What coat goes on wet?
A coat of paint.
Today - It's 50 bananas off of our Machine Learning for Finance Course for the first 10 correct respondents. Happy Friday, Apes.
69 pigeons were resting on a telephone wire. A man shoots one with his bee-bee gun; how many remain?
Shoot us your guesses at [email protected] with the subject line "Banana Brain Teaser" or simply click here to reply!
Rally Rolls On - For those of you who read my rants every day, first of all, thank you. Second, some of you might describe me as somewhat of a pessimist.
I've been rather bearish on the macro economy for a few months, and I more or less predicted a lot of pain in the broader equity markets, two consecutive quarters of GDP contraction, and rising prices in consumer goods.
Being correct but betting against the economy feels a lot like betting on the Don't Pass in craps: I feel a little dirty after counting my winnings.
But looking at the advancing to declining stocks ratio in the S&P for the last six weeks or so, we're looking at 6:1 advancing to declining.
People want growth stocks again; they want cyclical. Even Cathie Wood is on a tear, and we all know how incorrect her thesis actually is.
Markets are on a tear, and a lot of the froth is fueled by decent economic data. Sure, 8.5% on the CPI print is pretty rough, but it's way better than 9.1% from a month ago. Yeah, producer prices are up, but coming in at a half-point decrease in the last month on the PPI print compared to a 0.2% increase is a coalition win for bulls across the industry.
The Nasdaq, aka the queen of beta, is actually back in bull market territory.
Like we used to say, smoke 'em if you got 'em. Celebrate while you can. With better than expected economic data, there is hope that we are done with 75 bps rate hikes, and maybe the tide will turn for the Fed's adversarial nature and sentiment.
Will the rally continue?
The forward multiple for the S&P is around 18, heading towards 19. The low for the year was 16, and the high was back in January at 21.
Only a few things can justify a push back towards 21.
Earnings outperformance
Interest rates slammed back down towards 0%
Illicit drug use by a large portion of equity markets stakeholders
Everyone loses their minds
The macroeconomic environment still sucks, Apes. Inflation is still high, supply chains are still bent, interest rates are on the rise, growth is slowing, the consumer is softening… need I go on?
Don't get me wrong; have I enjoyed a nice summer pop after getting my sh*t pushed in by the bears for the first half of the year? Sure, who hasn't? It has made writing about stonks this summer way more enjoyable.
But my thesis, which I won't share with you even if you ask nicely, does not include a line of thinking that has concluded that we are out of the woods just yet.
Network with top-ranked part-time, online,
and hybrid MBA programs on August 17th at
The MBA Tour Spotlight on Degrees for Working Professionals!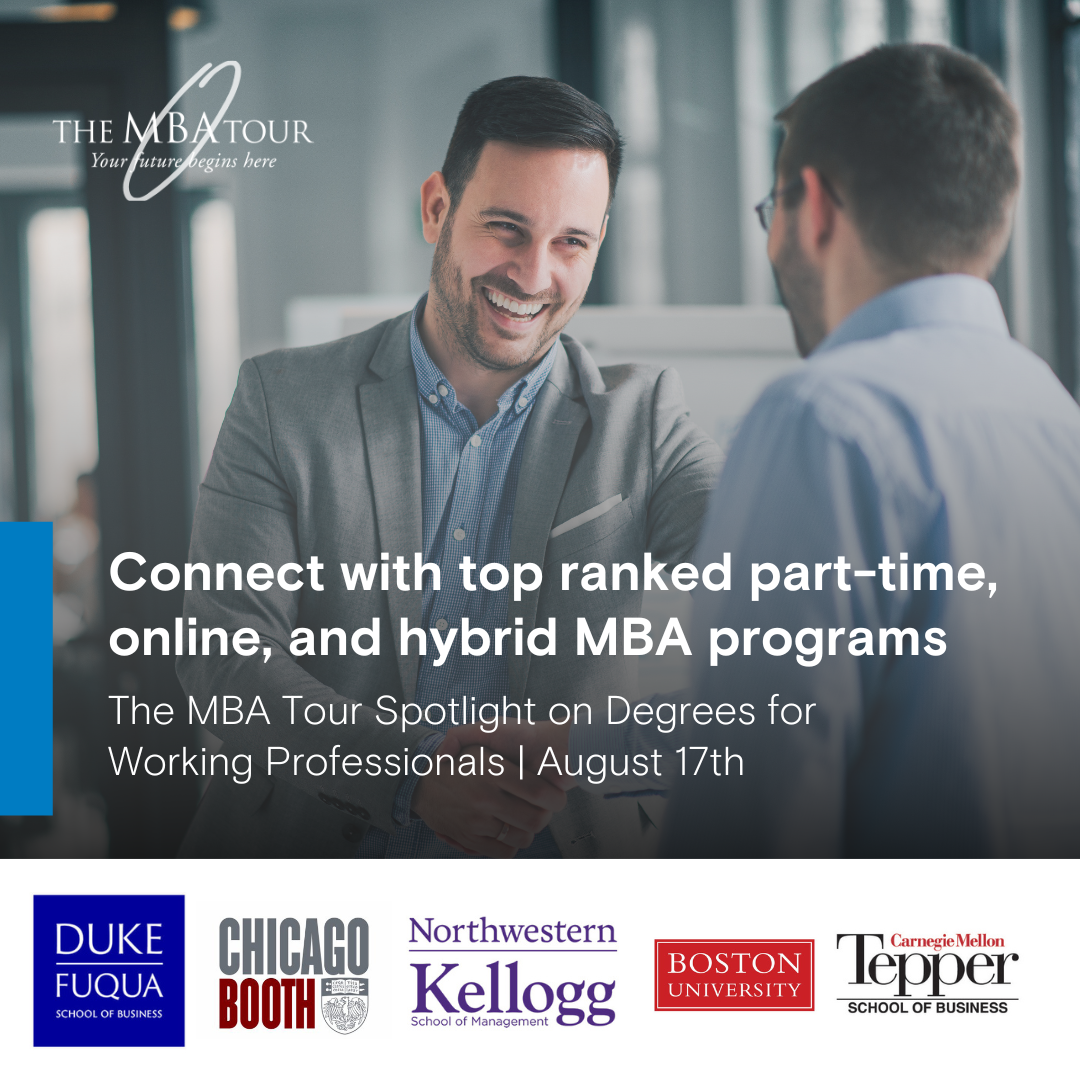 Don't miss your chance to network with Chicago Booth, Boston University, Carnegie Mellon University, Duke University, Georgetown University, & more.
Disney ($DIS) - Disney declared earnings on the 10th, and earnings were fantastic. The theme park operator beat on both the top and bottom lines, sending shares higher. Their theme park business was the leader, with a 50% increase in profit bolstered by ticket sales.
Another great piece of news for Disney bulls is the fact that Disney+ actually has more subs than Netflix, if you can believe that. The major challenge here is the revenue per subscriber, which is where Disney+ lags.
Yesterday, shares of $DIS rose 4.66%.
Cardinal Health, Inc ($CAH) - Cardinal Health's recent earnings announcement was an interesting one. Sure, they missed on the bottom line, but their top line revenue performance was decent.
The real kicker is that they announced a change of leadership and a turnaround plan. As the outgoing CEO, it has to feel shitty that investors are basically cheering as you are shown the door.
Shares of $CAH climbed 5.18% yesterday after an interesting day of trading for the medical distribution company.
Sonos, Inc ($SONO) - Makers of a series of smart speakers, the Sonos brand has long been in the IoT growth business. They recently declared earnings, and whilst the company did actually beat its EPS estimates, sales numbers were down about 15% behind analysts' expectations.
The company also noted that growing faster than 2% seems to be improbable given the current market.
All of this bad news sent shares sinking like a bucket of rocks, closing down 24.95%.
Six Flags ($SIX) - Compared to Disney, Six Flags was taken to the woodshed. After posting disappointing earnings data all around, shares of $SIX dropped like they were hot.
Attendance at their parks is down, and their management has a stupid plan to continue to lower it. Their big-brained idea is to up prices, eliminate crowds, and deliver a better experience to thrill seekers.
But this plan isn't exactly delivering a great shareholder experience. Shares of $SIX shed 18.20% yesterday.
Simp Away, Simps - Elon has been having a rough time of things lately.
I could only imagine being this guy's attorney. That sounds like a hard job.
It would appear that the advice from his attorneys is finally making it through. Musk has sold literally billions of dollars in Tesla stock in recent months, hoping to avoid an emergency sale of Tesla stock in the event that a Twitter deal is forced upon him by the Delaware court system.
His most recent sale was for an additional $7Bn in Tesla shares. This was a reversal of previous announcements from Musk stating that he was done selling his shares.
In the event that Musk loses his lawsuit, this could be a major undertaking that could affect both Tesla and SpaceX.
Speaking of SpaceX, the FCC has rescinded $2Bn in grants and subsidies that Elon previously was counting on to provide Starlink infrastructure to rural customers.
The idea behind the grants is to provide broadband connectivity to rural customers who, until now, have not been the beneficiaries of rapidly proliferating high-speed, low latency internet connectivity.
The FCC's logic is that it looks like SpaceX won't be able to meet the requirements or terms of the program, known as the Rural Digital Opportunity Fund, after reviewing many of the filings required in the government's bureaucracy.
This is a significant blow to Elon's Starlink initiative, especially after he has said that it might require another $10Bn of investment to transform SpaceX as an entity into a profitable business.
One of the challenges for Starlink is that much of the no-connectivity use case that they've been pursuing has been solved by traditional ISPs. In the next handful of years, even without Starlink, 99% of rural areas will have the plumbing to receive broadband quality service.
What does this mean for Starlink? Well, a loss of these fat government handouts is a kick in the nuts, but I don't think they're going anywhere anytime soon.
"No one ever went broke taking a profit." - Bernard Baruch