You Get A Test! Everyone Gets A Test! | The Daily Peel | 12/22/21
Silver Banana goes to...

Market Snapshot
Stocks seemed to be paraphrasing Kanye West yesterday, saying something along the lines of "We don't car what Fauci says" as apparently the Omicron variant doesn't matter anymore. As a result, the Nasdaq gained 2.4%, the S&P rose 1.78%, and the Dow saw a 1.6% boost.
Let's get into it.
Macro Monkey Says
The Problem and The Solution - The U.S. economy, in all its glory, has been a bastion of global growth in standard of living, innovation, and tax avoidance for over a century. Today, the world's largest ever economic power center continues to put the team on its back while causing plenty of problems along the way. Right now, it is U.S. demand that is boosting exports in smaller economies around the world while simultaneously being an absolute menace to global supply chains.
The Federal Reserve Bank of Atlanta pins the nation's annualized GDP growth for the final quarter of 2021 at 7%. Amazingly, that's pretty damn high by global standards, beating out estimates for 2% in Europe and 4% in China. That demand and expansion coming from sea to shining sea is having a mixed effect…to say the least.
First, imports from other nations to the U.S. are holding up strong. This comes at a time when, for many of those smaller economics, the COVID-19 pandemic was nearly a full-blown killshot. Exporting to the U.S. allowed money to continue to be made and flow around those economics, propping up companies and feeding families along with it.
At the same time, we have done nothing but talk about supply chain disruptions and inflation all year long. Well, have we stopped to consider that maybe, just maybe, we're the problem here? If demand for goods domestic and abroad from American consumers wasn't so god damn high, we might not be seeing the same inflation figures from our pushing up of prices. Moreover, supply chain disruptions only come when there is an imbalance between capacity and demand. Not that this is ever really at what economist's call "equilibrium", but right now, the imbalance is exceptionally high, at least partially (probably mostly) because of the insatiable appetite of U.S. consumers. 
Moral of the story? Sorry, but also, you're welcome. 
Let ThemTakeTests - The Omicron variant is f*cked and big dawg Joey B is here to do something about it…we hope. President Biden announced Tuesday that the U.S. would distribute 500mm at-home COVID-19 tests kits, or about 1.52 tests per U.S. citizen, free of charge.
I was going to say this couldn't have come at a better time, but if the phrase "the sooner the better" is actually true, then we are pretty damn late. Hopefully "better late than never" is also true because the spike in cases we're seeing right now is the furthest thing from comforting. Average daily cases are up over 20% since two weeks ago, while over two-thirds of those cases are reported to be the dreaded Omicron variant. 
With the assistance of these at-home tests, hopefully Americans can become more aware of when they've caught a case and can take more precautionary measures, like not having to leave the house and go stand in a crowded line for +2hrs just to find out you're officially a super-spreader.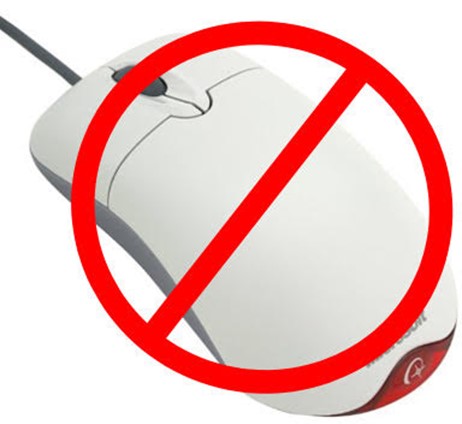 Your junior bankers still can't model?
"We know how it goes. The bright eyed and motivated analyst you hired a few months ago is still reaching for their mouse and staring at #REF ERRORs like a deer in headlights.
Now you're stressed, the analyst is stressed (planning their exit to PE or some startup) and the client is pissed since they expected the model yesterday.
Wall Street Oasis can help: this isn't the financial modeling training you grew up on. We cherry-picked incredible instructors from our community of over 900,000 members and built our courses with the ADHD-Instagram-Tinder-obsessed 22-year-old in mind.
In other words, your team will actually engage and retain the material (no shit, gamification works).
For options and pricing - click here
There's a reason in just the last 9 months, over 40 firms have made the switch from other training companies that overcharge and put your team to sleep...
Ready for a more skilled junior team? Book a quick 10-min chat with the Chief Monkey and Founder of WSO right here.
What's Ripe
Nike ($NKE) - Nike does not care about your "supply chain" or "inflation" issues, as proven in the firm's most recent earnings drop. EPS came in at $0.83, 20 cents higher than anticipated while revenue beat by a sizable $101mm at $11.36bn. The firm's North American division lifted the boat while other regions like China and Europe saw steep drop-offs. Still, the firm was able to handle rising material and labor costs more efficiently than others, which, to be fair, must be easier when you use literal sweat shops and child labor. 
Nikola ($NKLA) - You probably thought Nikola was dead and gone after being confirmed a full-blown fraud. I did too, but apparently all it took was $125mm paid to the SEC and they're all square. For a firm that had $845mm in cash at the end of 2020, this punishment still seems a little light to achieve the SEC's goal of deterring other literal frauds, especially those that debuted via SPAC. Nonetheless, shares were up 1.8% yesterday and I seriously need someone to tell me who tf is buying this garbage right now. 
What's Rotten
General Mills ($GIS) - The company that feeds your family, including your pets, had a tough quarter. Using the 2021 classic excuse of inflation and supply chain disruptions, the cereal and other food maker reported a hefty miss in its earnings report. Shares fell 4.0% on a minute revenue beat with all eyes focused on the net income and EPS misses. Maybe just, I don't know, raise prices next time? Smh, rookie mistake.
Vax Stocks ($PFE, $MRNA, $NVAX) - At this point, it seems like vaccine stocks are the new bonds as they're basically inversely correlated to the overall market. With stocks staring down the Omicron variant, vax makers pop on days Mr. Market is feeling skittish and slump again once he gets over it. The ever-bipolar Mr. Market decided, largely in part to President Biden's vow against reimposing lockdowns, that it didn't care about COVID today, leaving Pfizer, Moderna, and Novavax in the dust. Shares fell 3.4%, 3.0%, and 5.4%, respectively.
Thought Banana:
Will Build Back Better Get Built Back? - Chuck Schumer says so. In case you live under a rock and missed all the chatter around the slaughtering of Biden's Build Back Better bill at the merciless hands of WV Democratic Senator Joe Manchin, let's discuss here.
The "$1.7tn" spending bill was supposed to be signed into law this past month, if all went according to plan. Unfortunately, Democratic Senators did not hold a majority on the floor to warrant a successful vote. 2 Democrats and every single Republican were not fans, making it impossible to receive the majority needed. Schumer, the Senate Majority Leader out of N.Y., wants to go at it again in January. Even more antsy to continue spending, Democratic Senator Pramila Jayapal has called on Biden to executive order this bad boy and get it over with.
You might be asking yourself, "wait didn't we just drop trillions into the infrastructure bill? Why such a rush to spend more money we don't have?" Well, besides the fact that spending money they don't have is the first line of a politician's job description, midterm elections are coming up later in 2022. Several key regions will see heated battles and, in order for Democrats to keep their majority, it's seen as crucial to get some sh*t done.
We'll see what happens in a few weeks and if Democrats like Biden, Schumer, and Jayapal can convince the defectors in Joe Manchin and Krysten Sinema to fall in line. For now, inflation, schminflation, add a couple trilly more. 
"The main purpose of the stock market is to make fools of as many men as possible." - Bernard Baruch 
Happy Investing,
Patrick & The Daily Peel Team
Was this email forwarded to you? Sign up for the WSO Daily Peel here.