Amazon's got the Benjamins | The Daily Peel | 12/9/21
 Silver Banana goes to...

Market Snapshot
Taking a "chill pill" is a concept we're all familiar with. After the volatility over these past few weeks, it seems like equity markets finally took a chill pill of their own. The Nasdaq rose 0.64% while the S&P gained 0.31% and the Dow squeaked out a 0.1% gain.
Can't land your dream job? Lacking skills? Who better to learn from than someone who is in the role that you aspire to be in? Skillful runs programs for business careers in the tech industry. Programs are run by operators at the biggest players in tech and you'll join a group of grads who've landed their dream job!
What are you waiting for? Check out Skillful NOW!
Let's get into it.
Macro Monkey Says
Bye-VIE - China has become a sort of "promised land" to investors, there is a lot of skepticism around putting dollars to work in the nation, but if their bet happens to work out, the payout would be immaculate. This year, however, investing in China has only grown more opaque. The clampdown on tech companies (shoutout DiDi), Evergrande triggering property market reforms, and highly public people like Jack Ma disappearing all show signs of some big plan China has to onshore as much innovation as possible and concentrate the spoils of that innovation in the hands of Chinese citizens.
Now, the nation has taken it yet another step further. Reports indicate China is banning their VIE, or Variable Interest Entity structure, that was commonly used by foreigners to invest in the nation. Basically, they are a super complex way for foreign investors to get ownership in startups that may or may not be linked to key technological assets for China. Most would domicile somewhere like the Cayman Islands and act as holding companies of a China-focused investment portfolio.
Alibaba, Pinduoduo, JD.com, and a host of other top dawgs in China tech were born out of the VIE. Now, as China looks to either outright ban or restrict the sh*t out of VIE rules even more, homegrown startups will have a much smaller capital pool to raise from, but with 1.4bn people and a $14.7tn GDP, finding investors shouldn't be too hard.
JOLTS - Not some electricity sh*t or something. No, the JOLTs we mean here is the Job Openings and Labor Turnover Survey issued by the U.S Labor Departments. Yesterday, the October report dropped, and it was not exactly ideal.
Have you had to wait a lot longer for your Dunks iced coffee or Chipotle burrito lately? Yeah, me too, and we're not alone. Job openings spiked to 11mm in October, the second-highest number of job openings ever in U.S. history. Normally, this wouldn't be bad - job openings means people have options and would normally suggest the opportunity for a lower unemployment rate. But, with unemployment at 4.2% and labor force participation at 61.8%, that doesn't really apply today. There's a stark difference between open jobs and people actually looking for jobs. In an already tight labor market, this could hurt.
One cohort it won't hurt, though, is low-wage earners. Competition for workers heats up as labor market dynamics constrain employer's ability to find new workers. This means that workers on the floors of retail stores and restaurant staff are gonna be rolling in it soon. 
So, to all those who work lower-wage jobs, what options play are you yoloing your new earnings on? Be sure to let us know…my uh…friend…needs money for rent this month so don't be shy!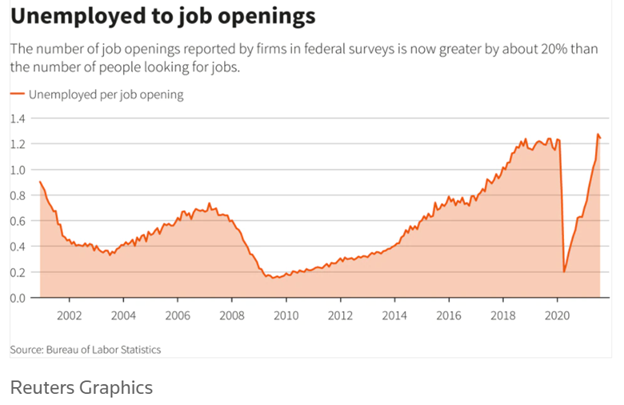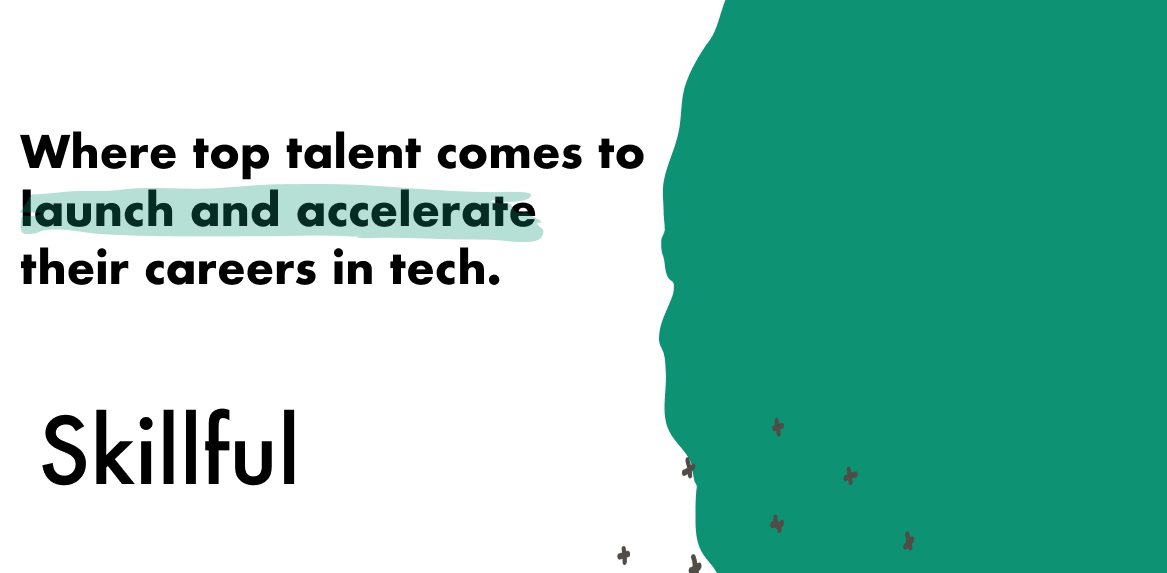 How many times have you told yourself that you're finally going to learn SQL? Tableau? Or even product frameworks and KPIs? And it never ends up happening? 
Us too. Until we heard of Skillful.
Skillful runs immersive cohort-based programs for business careers in the tech industry. Think roles like Strategy & Operations, Product and Growth.
Basically the kind of work you'd do as someone who reads smart business & tech newsletters like, I don't know, this one. 
At Skillful, you'll get access to programs that are built + led by operators from places like Netflix, Instacart and DoorDash.
And you'll join a strong community of Skillful grads who have been hired by companies like Stripe, TikTok, Uber and many more. 
What's Ripe
Roku ($ROKU) - Remember all those pointless debates you've had with friends on topics non of you know anything about? Of course. And how do you settle these debates? Easy - Google. Google is no stranger to saving the day, as we all well know, but yesterday, the firm saved Roku's day by allowing YouTube services to remain on the streaming services platform. Shares popped 18.2% on the news, although no financials around the deal were released (sus).
Norwegian Cruise Lines ($NCLH) - Omicron who? That's the vibe Norwegian Cruise lines shares rode yesterday, all the way up 8.2%. This was a well needed boost after shares had spent most of the last month plummeting over 36% on Omicron fears. Fortunately for them and basically everyone, Pfizer announced that getting their booster shot can apparently fight off Omicron as well as the first two doses of its COVID vax can fight off the OG strain. Great news if your whole business revolves around putting hundreds of people in a floating box in the middle of the ocean.
What's Rotten
Stitch Fix ($SFIX) - There are certain companies that always make me go "wait, why are they public again?" Stitch Fix is on the top of that list, and after yesterday, I'm sure management wishes they weren't public. Shares tanked 23.9% after the company released earnings Wednesday afternoon. All in all, it wasn't so bad, with EPS and revenue topping estimates. But of course, the stock market is forward looking, and management released some garbage numbers updating full year guidance, saying sales would come in between $65mm and $85mm short of expectations.
NXP Semiconductors ($NXPI) - No, don't worry it's not more bad news about the chip supply chain (not today, at least). UBS is just being a bit of an asshole. The Swiss bank initiated coverage of the stock in the rudest possible way, issuing a price target of $170, our about 28% below Tuesday's close. The firm said NXP's growth in the auto sector would lag peers, leading shares to fall 4.5%.
Thought Banana:
Amazon'd - Amazon is incredible, that we all know. But, as far as private corporations having influence over one another goes, Amazon isn't in another league, they've created their own league. As Sebastian Herrera of the WSJ articulates, Amazon has become the de factor trendsetter of wages, benefits, and other forms of compensation for low-skilled workers across the United States.
In his report, Herrera highlights the fact that a single 10% raise in hourly earnings across the firm's warehouses led to an average wage increase of 2.6% among the local markets the firm operates in. When Amazon moved its base hourly wage to $15, some localities saw increases of over 12% for warehouse and storage industry workers. 
Although, Amazon's benefits are really what shake things up. Local small businesses, unfortunately, cannot afford to provide college tuition to all of their employees meeting certain requirements like Amazon can. These dynamics and benefits have been so distortive and attractive to labor market participants that we've even begun to see school teachers leave their job in favor of Bezos' warehouses. 
A single company totally distorting the labor market across the country is utterly insane. With the hiring pace the firm has been on lately, Bezos very well could soon employ more people than other person or company in history. Just…wow.
"Waiting helps you as an investor and a lot of people just can't stand to wait. If you didn't get the deferred-gratification gene, you've got to work very hard to overcome that." - Charlie Munger
Happy Investing,
Patrick & The Daily Peel Team
Was this email forwarded to you? Sign up for the WSO Daily Peel here.