This question pops up in almost every private equity interview. It's not something that will land you the job, but the wrong answer will get you dinged.

Why Private Equity Career?
This section is to shed some light on private equity as a career. For information on answering the interview question "Why private equity?", skip to the next section. For those of you undecided on whether you want to work in private equity or not, here are the typical reasons people find private equity appealing:
These are just a few of many reasons people decide to go into private equity. The opportunity, work, and compensation are why this is considered by many the promised land of finance careers (although don't let that fool you into thinking it's the best field for you, that is a deeply personal matter that varies with who you are).
Interview Question - Why do PE?
First, know to keep it brief. Don't go over 45 seconds; ideally right keep it right around 30 seconds. You just need to give a reason why you want to work in private equity and tie it into your background, all in 3-4 sentences. Here are some reasons you might use:
You want to learn about businesses beyond the financial aspects.
You want to work with companies over the long-term to see what makes a great business and to better yourself as an investor.
You want to learn about the many operations of a company.
You want to invest in the long-term as you believe it is the investment strategy that delivers the best returns.
Why This Firm? question in an interview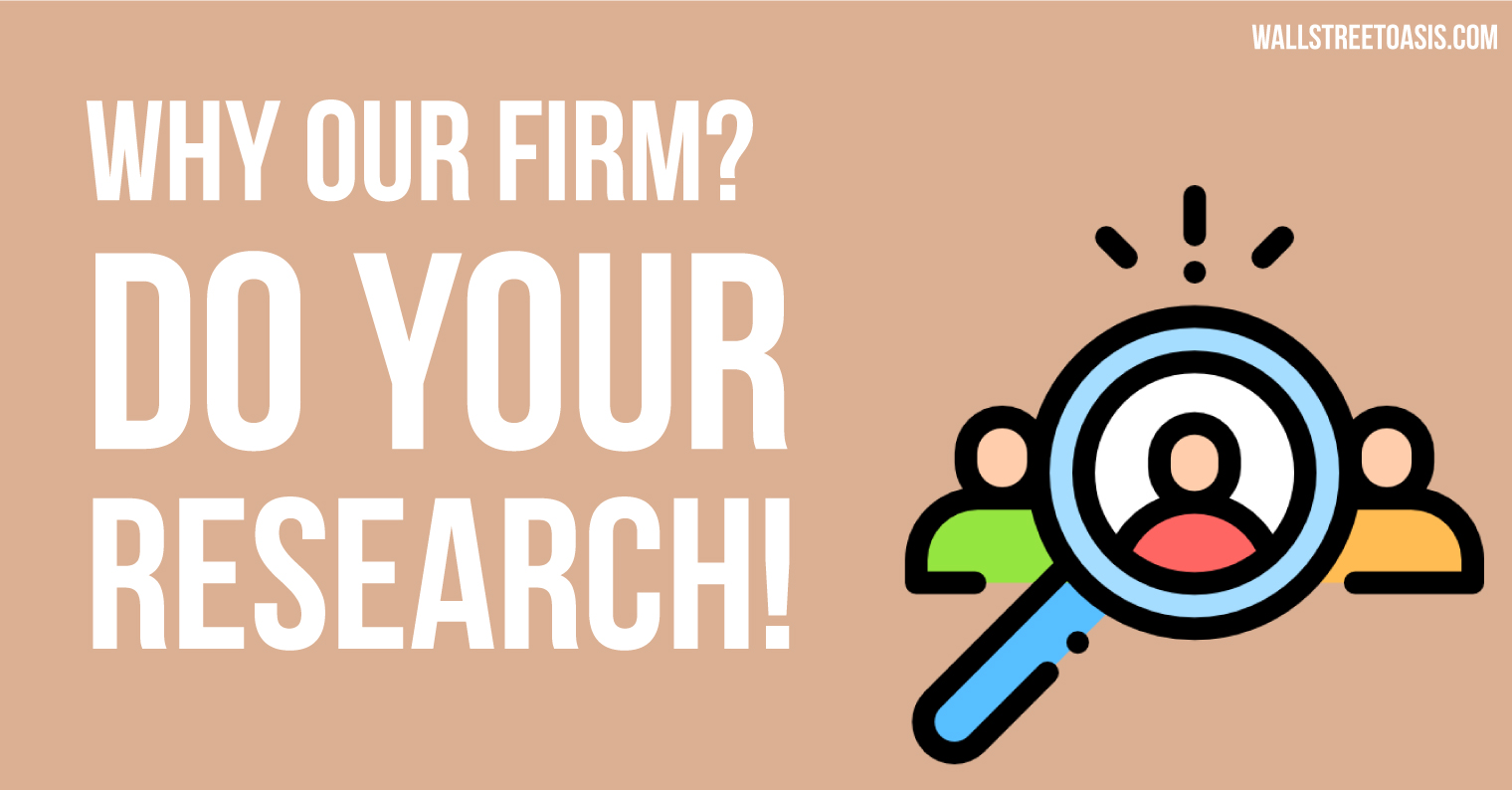 Many times in addition to asking, "Why private equity?", the interviewer will ask, "Why our firm?" This is where it's critical that you do your research beforehand. What does the firm specialize in? What is their investment strategy? What in your background caters to that firm's specialty/strategy? Make sure you do your due diligence and tailor a specific answer to this question.
Interested in Private Equity - Here's What You Need to Break In
Private equity is recruiting is ten times more cut-throat than anything you've ever experienced before. If you want to break into private equity, you need to be well-practiced in the technical aspects of the interview. The package is worth well more than the $299 price; the job prospects you set yourself up for are worth far more than $299.
Hi
Anonymous Monkey

, upload your resume and land a job