Frightening Freight | The Daily Peel | 10/12/21
Silver Banana goes to...

Market Snapshot
It was another sad day yesterday, with all three major U.S indices sliding by a weirdly similar amount. The Dow fell 0.72%, the S&P sank 0.69%, and the Nasdaq fell 0.64%.
The stock market got you down? Check out Weiss Ratings' series on Crypto! They'll teach you how to pick the best cryptos, how to know when to buy or sell, and how to do it successfully on your own. Check it out before it's too late!
Let's get into it.
Macro Monkey Says
Energy - Supply and demand, it's as simple as that. Recall from high school econ that when demand outweighs supply, prices go up. And now, in the energy market, demand is beating supply almost as badly as the Cowboys beat the Giants this weekend. As a result, oil continues to push its price, breaking more and more records, as WTI crude pushing close to $81/barrel while Brent crude sits well above $83. Meanwhile, natural gas prices are mooning faster than AMC too. Plans to offset one with the other, where demand calls for it, appear to have been firmly placed on the backburner as analysts now expect both energy resources to have severe shortages. It seems like everyday we're seeing and reporting on new highs in energy prices, and it very well could continue for a long time, so I hope you're not bored of this story yet. We're just getting started. Oh yeah, and, PSA - your gas and electric bills are gonna be much higher.
China Bank Cash-down - A crackdown on banks (aka a cash-down) in China is coming as President Xi is getting more and more fed up with the capitalist swine responsible for basically all of the nation's economic growth. The goal is to scrutinize ties between state-owned banks and financial institutions and their relations with private sector firms. If you think the Evergrande crisis had something to do with this, trust your instincts, as the only thing Xi hates more than freedom is debt.
25 institutions will welcome officials from the Central Commission for Discipline Inspection over the coming months, but already, many banks have drastically slowed lending out of fear of not knowing what to fear. Without clear rules and regulations, the institutions powering China's financial system can't know when they have violated new restrictions. It goes without saying that this poses a threat not only to banks, but to the Chinese economy as a whole, as it is one that has grown somewhat dependent on established lending practices and leverage ratios.
Now that the tech tirade seems to be over, banks are Xi's newest target. The investigation lines up with the ideology behind China's recent crypto ban too, reminding the public that nothing happens in China without the CCP's thumbs up.
Time-Sensitive Weiss Crypto Training Available Now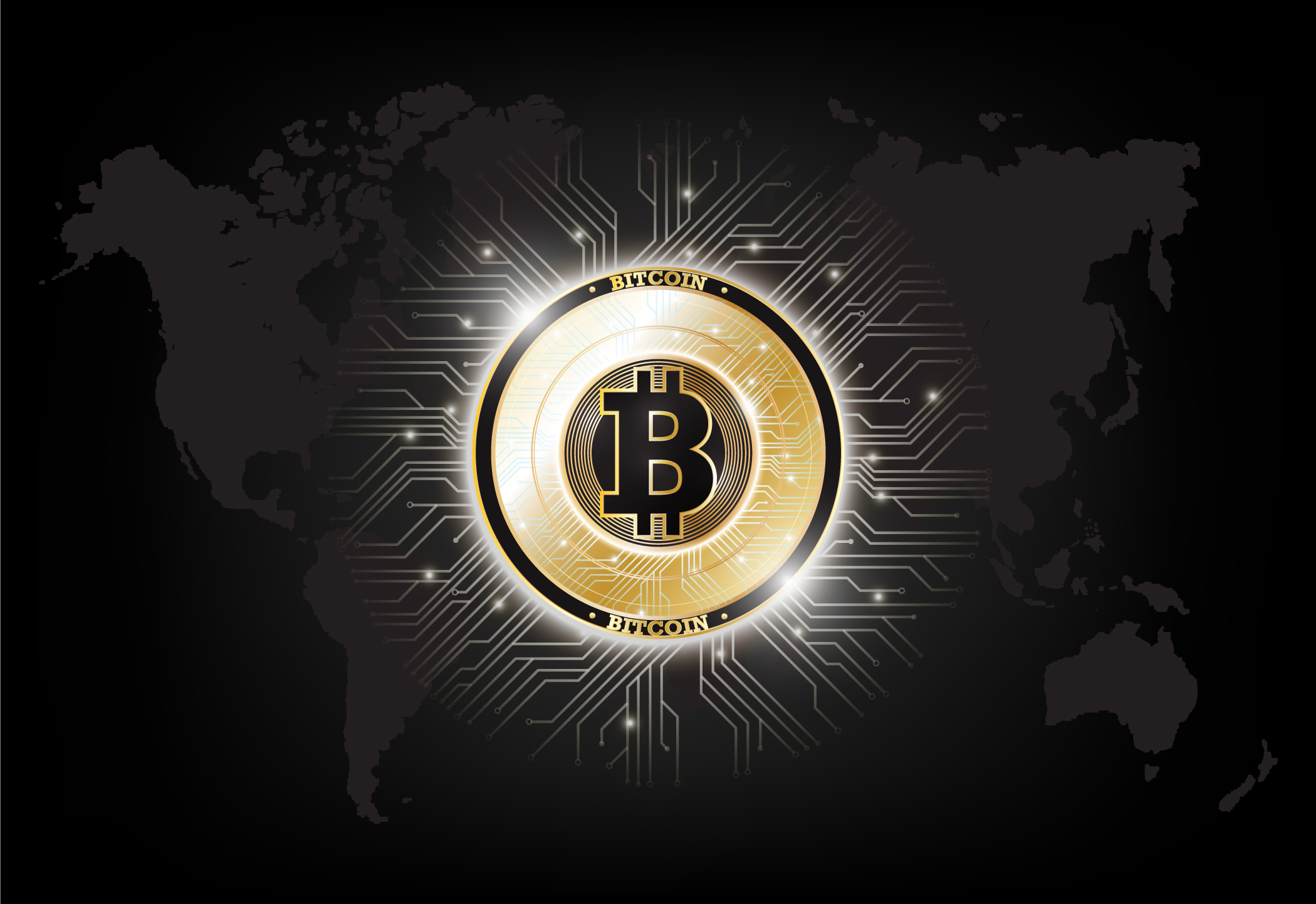 Weiss Ratings Founder Martin D. Weiss, PhD says we're now in the midst of one of the greatest crypto bull markets of all time, and never before has there been a greater need for education in the crypto world as right now!
Weiss Ratings is offering a three-part tutorial series that teaches you how to pick the best cryptos, how to know when to buy or sell, and how to do it successfully on your own.
What's Ripe
Flexion Therapeutics ($FLXN) - Place your bets now - was it an acquisition or FDA approval that sent Flexion soaring 59% yesterday? If you guessed acquisition, then congratulations, and even more points if you guessed Pacira Biosciences was the acquirer. That's right, Pacira is set to acquire Flexion for $8.50/sh with the goal of strengthening their non-opioid pain relief product line. Investors in Flexion, however, got a little too excited and closed with shares at $9.17. No one tell Bill Ackman.
SoFi Technologies ($SOFI) - Chamath is once again laughing his way to the bank today after watching shares in the SPAC he sponsored run up 13.5% yesterday. SoFi, who's stock has been quietly falling over the past few months, jumped on a bullish take from an analysts who just initiated coverage of the stock. The Morgan Stanley analysts cited two points that make SoFi a "powerful growth story" in her view; a wave of student loan re-fi's in February and a well developed path to receiving a bank charter soon.
What's Rotten
Cinemark Holdings ($CNK) - Down, 8.3% down. That's how Cinemark can introduce itself after its performance yesterday, falling precipitously amid a mostly good news day. The new James Bond movie just premiered this past week, boosting box office revenues on one of the most popular bond releases ever. Meanwhile, an analyst at B. Riley raised their price target to $31. Currently sitting at $19.40, the rest of the Street apparently did not agree. Safe to say that when analysts look at this stock, they're a bit too shaken, not stirred.
Financials - Banks learned on Monday that investors are not at all excited for their earnings releases later this week. Everything from Visa to JP Morgan to Berkshire Hathaway fell somewhere between 1 and 3% while the S&P Financials Sector Index fell 1.01% on the day. Basically, traders seem to be a lot less sure about this quarter's results compared to last, especially when factoring in weakening economic data and likely higher inflation. We'll find out soon if those fears were justified or simply the bears spooking the bulls a little too much. It is close to Halloween, after all.
Thought Banana:
Cargo Ships → Yachts - The price tag of freight rates is quickly approaching that of sailing vessels similar to the one Jordan Belfort sank in the middle of the Mediterranean. Discombobulation between Western and Eastern economies is largely responsible. While Western nations like the U.S. are largely back to a semblance of normalcy, Eastern nations like China face stricter rules lingering from the pandemic. As the WSJ puts it, "Factories and retailers in Western economies...are eager for finished products, raw materials and components from longtime suppliers in Asia [that] are still in the throes of lockdowns." The imbalance has caused an impromptu gathering of cargo ships all just chilling in the Pacific Ocean. As these ships take longer and longer to complete their journeys, costs will only increase, further compounding the issue. Our recommendation? Start buying Christmas presents ASAP...and might be smart to load up now for next Christmas too...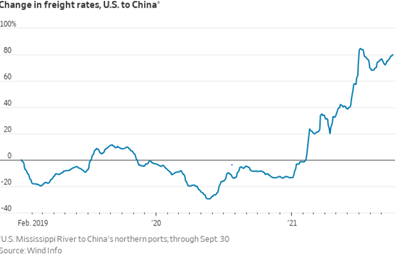 "Time is the most important factor in determining market movements and by studying past price records you will be able to prove to yourself history does repeat and by knowing the past you can tell the future." - W.D. Gann
Happy Investing,
Patrick & The Daily Peel Team
Was this email forwarded to you? Sign up for the WSO Daily Peel here.