MARKETS
U.S. markets: In NYC yesterday afternoon, we got a "squall" of snow. Investors got a "flurry
" of corporate and impeachment-related news that sent stocks limping into the close. The S&P broke a five-day winning streak.
Want Morning Brew Daily Served Fresh to Your Inbox?
Drop Your Email Below...

INTERNET OF THINGS
The Big 3 Create a Superteam of Voice Assistant Tech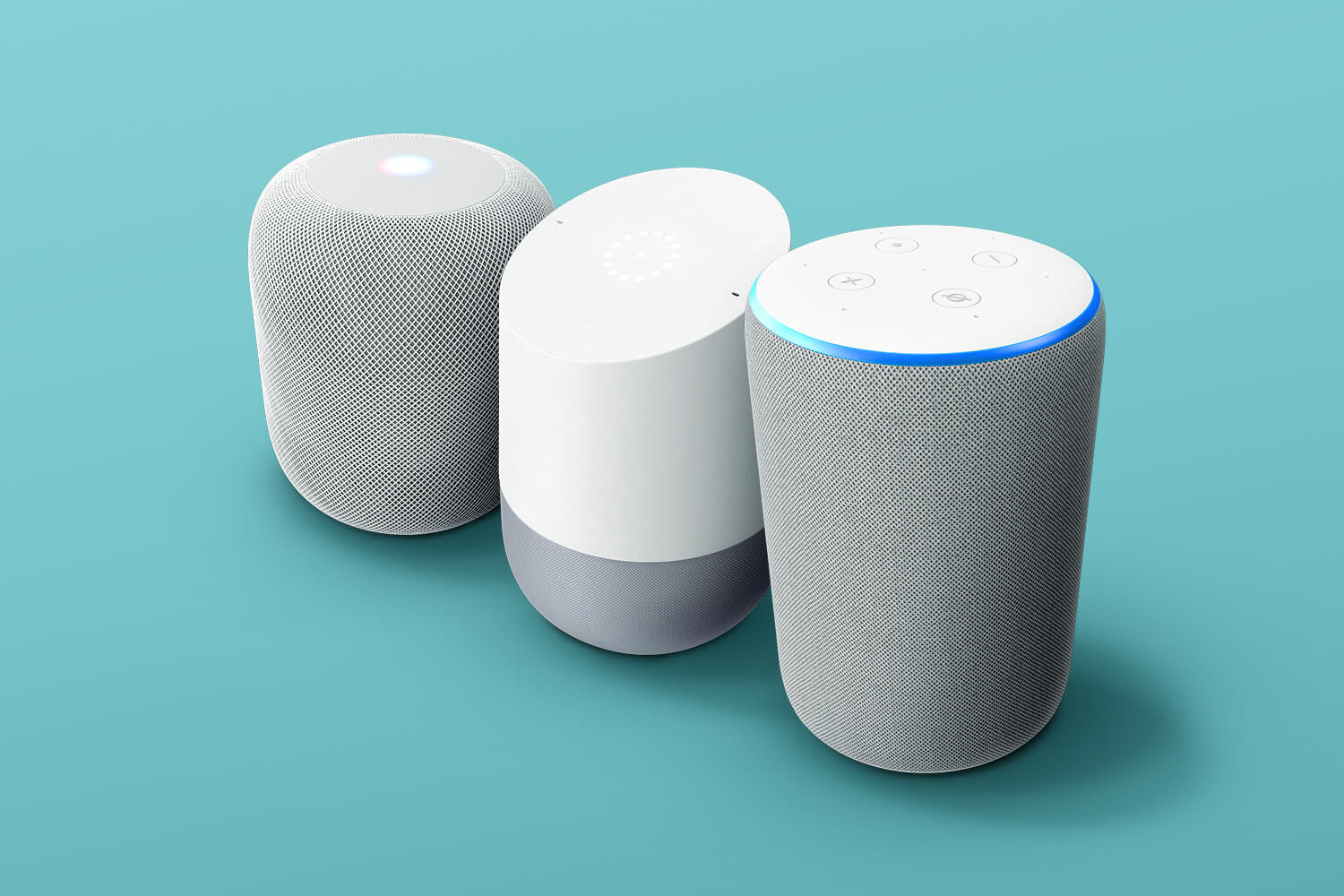 Western Conference all-stars Apple, Google, and Amazon announced they're joining forces
to develop an open-source standard to ensure all smart home hardware works together seamlessly.
The aim is for device manufacturers to build tech compatible with all voice services, from Siri to Alexa to Google Assistant, using one standard.
Today, manufacturers have to decide from the start which connectivity method their device supports, then update devices every time that method changes. It's a burden for hardware makers and consumers.
In theory: The project plans to "enable communication across smart home devices, mobile apps, and cloud services and to define a specific set of IP-based networking technologies for device certification." The Apple-Google-Amazon triumvirate will work with the Zigbee Alliance, a foundation promoting Internet of Things standards.
In practice: A logo on device packaging will signal whether that hardware has been built to meet the standard. The group will focus on safety devices like smoke alarms first, and it's targeting an initial draft of its open-source materials by the end of 2020.
Why now?
You don't often see Apple, Amazon, and Google in the same room outside Capitol Hill or Best Buy. But the global smart home market is projected to grow to $174.2 billion by 2025, per MarketWatch, more than tripling its 2016 size.
In their efforts to claim market share, tech companies have ended up confusing customers and splintering the smart home tech space. This partnership is being billed as a solution.
But there's room for skepticism, Bloomberg points out. Companies like Amazon and Google have tracked every time you've told a smart speaker to shut off the lights. Combining forces could deliver your personal data to more companies with varying levels of privacy safeguards.
D.C.
President Trump Impeached by the House

Last night, a majority of the U.S. House voted to impeach President Trump, marking the third time in U.S. history a full chamber has impeached a sitting president.
Quick civics refresher: Impeachment doesn't mean Trump is removed from office. That's up to the Senate, where Trump's Republican Party has a majority.
Last year, Trump said the "market would crash" if he were impeached. But all three major indexes are looking calm, cool, collected, and just off all-time highs. That may be because the Senate is expected
to keep President Trump in office.
AUTO
Trans-Atlantic Car Deals: Like a Good Coq au Vin
\


They take patience. Yesterday, Fiat Chrysler and Peugeot maker PSA Group signed an all-stock merger to create the world's fourth largest automaker.
The backstory: The deal was announced in October, but now it's official pending shareholder and regulatory approval. And while it was billed then as a 50/50 split, PSA's negotiators secured an extra board seat and the CEO spot.
The now story: Once merged, the companies expect to do nearly $189 billion in revenue a year. They'll also save about $4.1 billion annually through the deal, which will go toward sustainability measures needed to stay on the right side of increasingly strict emissions regulations.
The new company doesn't have a name yet. But with shares trading in Paris, Milan, and NYC, we know its fashion taste will be impeccable.
Zoom out: Fiat Chrysler, the owner of Jeep SUVs and Ram trucks, gives PSA a foothold in North America, where its smaller cars haven't exactly caught on. And together, they hope to expand in China, the world's largest car market.
Looking ahead...execs say they anticipate the deal will close in 12–15 months.
MARKETING
Instagram Just Says No to Vaping
In a big win for Monster Energy's brand partnerships team, Instagram is banning influencers from promoting products related to vaping, tobacco, and weapons in branded content.
The background: Facebook-owned Instagram has allowed IG influencers to operate their own sponcon operations within its app (and outside the parameters of Facebook's own ad ecosystem) with little oversight.
Facebook prohibits advertisers from selling items like vapes and weapons.
But until now, Mark "not the arbiter of truth" Zuckerberg has let individual users-even those with 1M+ followers-share pretty much whatever they want, paid promotion included.
Now, that changes. The removal of #spon posts peddling vapes, tobacco, and weapons comes as part of a broader cleanup on aisle under-18 for the youths' platform of choice. Instagram recently started requiring new users to disclose their birth dates, and next year it will restrict influencer ads selling alcohol and diet supplements.
+ There must be something in the vape cloud: Also yesterday, the U.K.'s advertising watchdog banned four tobacco/e-cig giants from promoting their products on public Instagram pages.
GENERAL BUSINESS
Stats That Make You Go..."Whoa"
8 years old: The age of Ryan Kaji, who just topped Forbes's list of the highest-paid YouTube stars. Kaji, who began his YouTube career unboxing toys at the ripe age of three, now has a line of 100+ toys and clothing items and a show on Nickelodeon. He earned $26 million from June 1, 2018, through June 1, 2019.
66: The number of VC-backed startups that became unicorns (>$1 billion valuation) in the U.S. this year, per CB Insights data cited by Reuters. That's a new record, but experts are skeptical. They say companies are finding ways to engineer funding rounds to just barely hit unicorn status and receive all the adoring PR that comes with it.
13 degrees: The downward slope of a toilet made by British startup StandardToilet, causing leg strain similar to a squat thrust. The company is pitching the toilet to businesses that consider extended bathroom breaks a human waste of time.
It's not if they're reading the Brew...
WHAT ELSE IS BREWING
A federal appeals court ruled that the Affordable Care Act's individual mandate is unconstitutional. This is probably heading to the Supreme Court.
The Trump administration moved forward with its plan to let states import prescription drugs from Canada.
Women won't see equal pay until 2277 at the current rate of change, according to the Global Gender Gap Report 2020.
JAB Holdings will merge California-based Peet's Coffee with Dutch coffee leader Jacobs Douwe Egberts, then IPO the combined entity next year.
Ex-WorldCom CEO Bernie Ebbers was granted early release from prison due to a dire medical condition. He's served about 13 years of a 25-year fraud sentence.
STUDY ABROAD
Here's a question related to International Migrants Day, which was yesterday: The three countries with the highest estimated percentage of foreign-born people were all located on the same peninsula (as of 2017). What is the peninsula?
Want Morning Brew Daily Served Fresh to Your Inbox?
Drop Your Email Below...

STUDY ABROAD ANSWER
The Arabian Peninsula. The three countries are the United Arab Emirates (88%), Kuwait (76%), and Qatar (65%), according to Pew.