Phew, Only $2.7 Trillion | The Daily Peel | 9/14/21
Silver Banana goes to...

Market Snapshot
Slumped markets was the name of the game yesterday, likely in reaction to August CPI data. The Dow led the fall, tumbling 0.84%, while the S&P 500 fell 0.57% and the Nasdaq slipped 0.45%.
There might not always be a clear reason for market moves, but there is always a clear reason to diversify your investment with real estate exposure through Ashcroft Capital. These guys really do it right, and trust me, Warren Buffet didn't get rich by yolo'ing OTM options. Diversification is key and Ashcroft's strategy is the way to go. What are you still doing here? Go sign up!
Let's get into it
Macro Monkey Says
CPI - JPow is doing his transitory dance right now, as he may be in the early innings of being proved right on inflation. CPI numbers from the last month show inflation growing at a slower clip than expected but still faster than years past. The price of the "basket of goods" increased 0.3% from July and 5.3% from the same time last year. Most other years, this would not be good news, but as we know 2021 is special, and while 5.3% annual cost increases is still not close to ideal, it's surprisingly low to most economists. However, as the Fed has made clear, they target an average inflation rate of 2%. For the last several years, we have purportedly been quite below that figure, so prices running a bit hot to achieve the average is seen as a positive. Let's just hope JPow is right.
Budget, $hmudget - Strike up the band, it's time to celebrate - U.S federal deficit clocked in at just $2.7tn through the first 11 months of FY'21!! Now, of course this doesn't include the $1.2tn infrastructure package or any other big expenses. What it does include however, is a drain for your tax dollars to be thrown down. With that said, it's not all doom and gloom. The pandemic and all of its ancillary issues almost certainly warranted a dramatic increase in spending. Revenue through the first 11 months hit a record $3.6tn, as tax payments increased on the back of the economic recovery. We'll see how the final month of the fiscal year goes, as the aforementioned infrastructure bill, $3.5tn budget proposal, tax hikes, and debt ceiling all still loom large in Washington. At least they burned less money than last year...so far...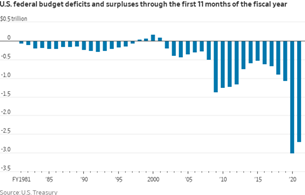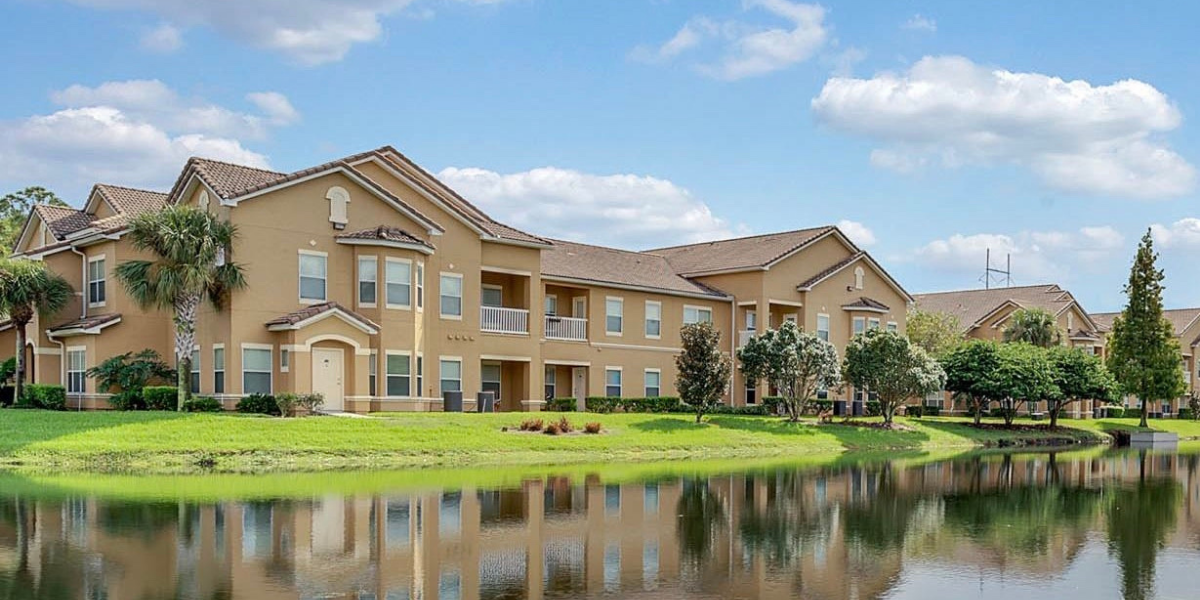 Investing in Real Estate Over Stocks?
Common investment strategies used to grow wealth with passive income include creating a diversified portfolio by investing in real estate.
Read how investing in real estate may put you at an advantage.
What's Ripe
FuelCell Energy ($FCEL) - The one thing investors love after a long series of earnings misses is an earnings beat. FuelCell, apparently, was keenly aware of this as the strategy got them a solid 14.6% boost yesterday. The firm put up 30% more in revenue than expected and narrowed their GAAP loss to just $0.04/share. This is great news, as EPS has missed on 7 of their 8 last earnings call and revenue missed on just 4. While I don't know who holds through something like that, their hands are certified diamond.
Crocs ($CROX) - Crocs are so back, and it looks like they're here to stay. Shares rose almost 15% midday to close up 9.9% on the day, as the firm announced its expectations to double revenue by 2026. The simp for celebrities strategy has worked wonders, as Justin Bieber, Bad Bunny, and Luke Combs have done their duty in fueling sales growth. Demand for more comfortable shoes, use of more biodegradable materials, and relocating certain production sites helps too I guess.
What's Rotten
Apple ($AAPL) - It's safe to say that investors were not impressed by the iPhone 13. A longer battery life, faster processing, and better camera were all largely expected, but everything announced was an iterative improvement with really no groundbreaking news. Likely in a muted reaction to the event, traders sent shares down 0.96% on the day. Something tells me Steve Jobs would not exactly be pleased.
Herbalife ($HLF) - Somebody check on Bill Ackman, this man must be bursting with glee today watching his mortal nemesis Herbalife plummet 21.1% on the day. The company that (sp)Ackman has vehemently hated since 'nam, came out with a report that its Q3 earnings would be substantially lower than expected. A risk in every business, but a much bigger one when you're almost certainly a pyramid scheme. With a fall like this, the movie about Herbalife titled "Betting on Zero" may be a great foreshadowing.
Thought Banana:
Return of the King - Biotech companies are crazy. Much like 12 year old boys, it seems they will attempt anything to get some positive attention from their peers. In the latest edition of this insanity, a startup called Colossal is attempting to bring back to life none other than the wooly mammoth. You remember Manny from Ice Age, right? Well, these beasts won't be exact copies of the former snow elephants, but they will be damn close, and some scientists argue their presence in the Siberian tundra and elsewhere could help fight climate change. Executives at Colossal have stated that the earliest mammoths would likely make a comeback in 15 years, so fingers crossed, we'll be able to ride those tusks soon.
"Anyone who is not investing now is missing a tremendous opportunity."
– Carlos Slim
Happy Investing,
Patrick & The Daily Peel Team
Was this email forwarded to you? Sign up for the WSO Daily Peel here.