Q&A - Non-ranked undergrad 'ORM' with a 660 GMAT who got into multiple top 20 programs
Subscribe
Mod Note (Andy) - we're reposting the top AMA's from 2015, this one was originally posted 1/18/2015. I hope everyone is doing well. I just wanted to give back to the community who really helped me out more than I could ever ask for. Quick shout out to a few members who greatly helped me on my journey (Mod Note - I moved the shout outs to bottom of the post). I got into multiple top 20 programs with a 660 GMAT, no name undergrad (decent GPA), and I am an OverRepresented Majority (ORM). I don't want to get into school details yet, but I'm sure I will reveal where I end up going and try to help out the community onwards. My Abridged Story: I went to an unranked undergrad that had door to door sales for AT&T come for its OCR. I majored in business and accounting and loved it, but had no idea how to search for a job when I graduated (never did an internship either). I was EXTREMELY fortunate (lucky) to get a job at a startup about a month after I graduated. The pay was horrible, the hours were horrible, but the work itself was pretty good. The CEO closed the company down some time later, and I was back hunting for jobs (which I had no idea how to do). I thought it would be easier with experience, so I just shot my crappy resume all over monster and online into its black hole. I was thinking of applying for an MSF since I struck out, so I started studying for the GMAT. Studied for a long time and got a 660. A friend told me that I might have had jitters because I was doing much better on practice, so I took it again 31 days later and got a 650!
It's nice to have good friends, and one in particular saved me by getting me an interview at his company. I got the job in FP&A (F500) and this literally was my saving grace, especially since I bombed (in my eyes) the GMAT a second time. Things went well after that though, as I liked my job and transitioned to another F500 company where I am currently at. I decided to apply to FT programs this year, so studied for the GMAT again and got a 640! I was crushed but talked to a few mentors who gave me amazing encouragement. I decided to apply to 8 programs to maximize my chances. Keep in mind that every single school I applied to was a stretch (only have one rejection so far, the rest were acceptances or waitlists). GMAT Tips (for whatever they are worth)
I scored abysmal on verbal, but got a 49 on quant. Here are some quick takeaways for anyone struggling. - I believe that everyone has the mental power (at least on this site) to score AT LEAST a Q45 by studying Manhattan GMAT and really practicing, so if you're not here yet, make sure to understand the basic concepts. - Once basic concepts are understood, I think a Q47-48 is possible through mastering finishing the questions timely and understanding where to let go. - Do not bother studying Combinatorics or Probability beyond the basics, you'll max get 3 (I never got any in all 3 of my exams) in an exam. If I ever did get them, just guess and move on so you have an extra 2-3 minutes to spare - To get a Q49-50, you must master LOGIC, and not mathematical concepts. Take some GMAT Club Tests to see what I'm talking about. No formulas will help you here, just your true reasoning skills. I believe this can be taught, because I scored in this range and I'm a loser. - A Q51 is not worth the time or effort in my opinion, because that time can spent on verbal which can greatly improve your score (now that I think of it, since I suck at verbal, maybe I should have tried for a Q51). The GMAT is not the be all end all. DO NOT spend too much time on it (like I did). That time is better spent on other things like essays or doing something fun. Do not let the GMAT or any other weakness get to you. The way to succeed is to be confident. DO NOT make excuses for your perceived weaknesses, the adcom might not even think it is one. My Thoughts on Admissions Consultants
Waste of money with their fake smile staring through your phone screen. $3,000 is a crap load of money, especially for those who will be applying to b-school and every penny counts to avoid debt. I'll quote what I posted in another thread.
Here comes Devil's Advocate. Why do you need a consultant? If you have piss poor writing skills, I would hire an essay editor. I think the best bang for your buck (read: spending zero) is to make friends with current MBA students or alumni from your target schools and run your story by them. Fine tune your story based on their feedback and you'll be fine. Sorry to voice my opinion, but I think admission consultants are not worth the high price point, especially since their services are basically available for free elsewhere.
Affirmative Action
By the way, I'm not suggesting Static Shock got super powers just because he was black. He also had a 760 GMAT and worked at Goldman. We have discussed this issue in many forums and I thought I'd weigh in as someone who is NOT a URM. I'll agree that it is not fair for us who get bucketed into a different…uhm…bucket, but if you can't beat them, join them. I basically tailored my story to working with African Americans and Hispanic in my volunteer work extensively. Everything I said was true, and I think by not being part of that demographic helped me differentiate myself. My next advice would be to apply through the Consortium (no M7 schools FYI, but everything from 8-20 minus Duke) if applicable, to maybe be bucketed differently. The above advice won't apply to everyone, but the gist of it is to do something "outside of your bucket." So those of you who are Indians looking to apply, look for ways to differentiate yourself without using IIT or working in IT. You can have those on your resume, but maybe tailor your story in a totally different way (away from stereotypes is what I'm basically saying).
Basic Advice
Be the Outlier
Everyone will have awesome stats and amazing experiences, but you need to be out there. This advice is very risky, because it can work well (it did for me at multiple schools) or not (one of my interviews went pretty sour due to this, ended up getting waitlisted). I think what is more important than that is to show real interest and excel in it. What I mean by this is not necessarily to be the one who talks about his love of monkeys and creating a business site out of it, but to ground yourself in reality and connect it. Try something new for yourself and you might find yourself having a great time and it could be beneficial for applications (although I won't say do it FOR the application, do it for yourself). So you don't have to be eccentric (although I was somewhat), just believe it (or show that you believe it).
Connect Your Story Realistically
Build yourself a brand and coherent story. Everything MUST tie together. One of the earlier posters had a great story. He did consulting pre-MBA and played a sport in college. He tied them together and made his goal to do sports consulting. Try to make everything that reads on your application tie in some way. I work in for-profit, have extensive volunteer experience in non-profit and education, my goal is to bring the two together. Your goal must be realistic. If you get a 650 on the GMAT, then don't put your goal as working at MBB, they won't buy it. Again, make sure it ties fluidly to your story and when you explain your goal, the application reader will think, "Huh, I hadn't thought of that but it makes perfect sense." Don't be afraid to have an out there goal (mine certainly is), but here's a pro tip. Find people from the school on LinkedIn or wherever and talk to them, then name drop them into your essays and interview. At one of my interviews, the interviewer told me my goal would be hard. I countered saying XYZ person did it, and another person is interning their now. She was impressed. My first story was going to MBB, but my mentor totally shut it down. I told him my long term goal, and slowly I developed it into a clear path. It took me about a month of talking to at least 15-20 MBA students to develop it. It was unique enough that when I was sitting down for lunch with interviewees of the school, we went around the table and told our story. When I told mine, everyone looked at me with eyes like a deer in headlights and someone said, "Wow, that is an awesome story." Your goal is to do that. Remember that it doesn't have to be what you will do, most people will change their mind. That doesn't matter, what matters is that it makes sense.
Brand Matters
Prestige to a certain extent matters to adcoms. Try to get some brand names on your resume, from school to work to volunteer, it helps tremendously. My first job was at a no name startup and I transitioned to one of the most revered companies in the F500. That was infinitely more helpful in landing my current role, and opened a lot of doors. If you can show progression at a brand name, that is even more helpful. The majority of current students that I met had at least one brand name employer on their resume.
Human Connection
Stay in contact with the adcoms and try to make them know you by face and name. I would say one per school is enough. When they are doing their deliberation, he/she might bat for you, you never know. One of the schools I visited five times (it was nearby), so it doesn't hurt to keep coming (I got accepted to this one). Just make sure you are NOT annoying. There is a clear line, and searching for networking threads on this site will definitely help.
Miscellaneous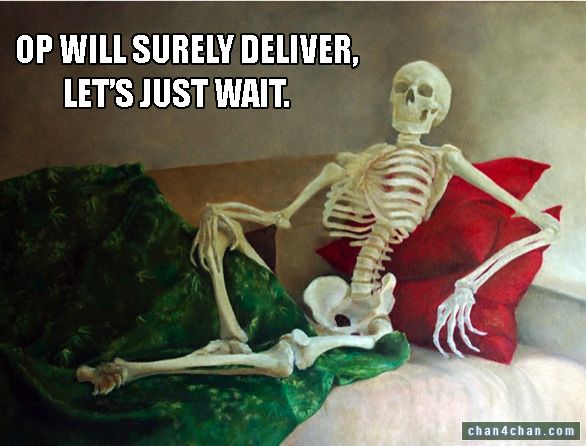 Here are some thoughts I gathered in older posts that I think might be helpful.
I'll be happy to field any questions. In fact, I'm so excited, I might run you over 1) One of the resources I used for essays said to write too much and then edit down. I almost disagree with this advice, because the most time I spent on essays was editing down, and it was by far the hardest part and most time consuming. Looking back, I would have written a short outline that has all the details I want to talk about and then try to make a tight story at the beginning rather than writing 800 words and condensing it down to 300. 2) Choose recommenders who know the MBA application process well/went through it themselves. This makes a huge difference in the quality of your recommendation. I did choose the people who worked closest with me and who knew me well, but I wish I didn't have to micro manage them. This took up more significant time than I would have ever imagined. 3) If you are applying to similar type of schools like I did, don't waste your time visiting every school. Once you visit 2 or 3 schools, you'll have a general feel of business school life. I would reach out to students in the school you are applying to and just pick their brains for a few minutes. This was infinitely more beneficial, especially since a few of them even offered to read my essays. If you are a Consortium applicant, I would say just do the diversity events at every school, some even offer an open interview to those who get in. I wish I knew about those beforehand, but I did end up getting into one diversity event (no interview though).
Quick shout out to a few members who greatly helped me on my journey @"Flake" for the laughs @"BGP2587" @"hamm0" @"shorttheworld" @"kingfalcon" @"TheGrind" @"mbavsmfin" as entertaining as he has been, he has been equally helpful @"UFOInsider" @"OpsDude" @"Masterz57" And of course to: @"AndyLouis" @"Wallstreetoasis.com" Sorry if I didn't mention you. There were definitely many more and if I didn't get a chance to thank you, here it is. Thank you. And now is my time to pay it forward.