The (un)Luck of The Irish | The Daily Peel | 10/11/21
Silver Banana goes to...

Market Snapshot
Like most of the characters in Squid Game, the markets flatlined to close out the week. Friday saw the Nasdaq lose 0.51% while the S&P sank 0.19% and the Dow fell just 0.03%. 
Looking for the types of returns that billionaires see? Check out Masterworks, they've broken up the billionaires club that was the art market and made it available to the average investor like you and me. Not only has art historically outperformed the S&P, but they make it so easy it feels almost impossible to lose money. Find some art and check out Masterworks before it's too late. 
Let's get into it.
Macro Monkey Says
Jobs - So….that was interesting. Friday's jobs report came in well under the +500,000 expected by economists and investors, but the equity markets barely batted an eye. The U.S added only 194,000 jobs in September and brought the unemployment rate to sub 5% once again, sitting at 4.8%. While a weak jobs report could alter the timeline of the Fed's planned slowdown in asset purchases, analysts and experts seem to be of the view that, in order for the report to cause a change of plans, the report would've had to be really bad. Like vomit-inducingly bad. The mere fact that the economy keeps adding jobs, and the 3-month moving average of job additions sits at 550,000, shows that the world's largest economy is still well on its way back. We'll have to wait until November for a formal assessment from the Fed, but until then, go get a f*cking job.

Tax of the Irish - The Luck of the Irish has run out as it pertains to taxation. The Emerald Isle, a notorious corporate tax haven with rates formerly held at 12.5%, has signed onto the global minimum tax agreements floating around the planet in recent years. The plan seeks to end the common practice of corporations domiciling assets, intangible assets, or their entire company in countries with more generous tax benefits, of which Ireland was a top player. 
The signing came just in time for the OECD meeting involving 140 countries who have been waiting on holdouts and havens like Ireland, the Cayman Islands, Bermuda, and others, to agree to raise their corporate tax rates to 15%. An increase of 2.5% may not seem like a big deal, but its all about competition. Now that the landscape has moved closer to full flattening, it will be harder for firms like Apple and Google to domicile IP in these nations to pay lower taxes. Moreover, the plan calls for the corporate tax to be levied on business activity in each country, a staunch change from the current M.O. of taxing. It takes more than luck to stop peer pressure of that kind, even as that coercion ends an old Irish tradition.
Special Report: $1B Net Worth Portfolios Invest 50%+ in Alternatives
The key driver for strong returns for largest institutions? A heavy allocation into alternatives, according to a recent KKR report. 
With top equity research firms predicting equity returns below 5% until 2035, many institutions have increased their allocation to alternatives by 10x, according to Morgan Stanley.
There's one alternative that many $1B+ portfolios are bullish on: Contemporary Art.
Steve Cohen, for example, has invested over 10% of his overall $12B fortune in paintings by Basquiat, and Picasso.
He's not alone: Leon Black, Charles Saatchi, and Bernard Arnault have similarly-sized collections.
Now you can invest in the very same types of paintings collected by the world's most successful endowments and institutions with Masterworks.io- the alternative investing world's only unicorn. 
By securitizing works by artists like Warhol, Banksy, and Basquiat, everyone can be a bona fide art investor.
Want in? Daily Peel Subscribers get priority access today* 
What's Ripe
ChemoCentryx Inc ($CCXI) - The FDA can be your best friend or worst enemy, and thankfully for ChemoCentryx, they were the former this week. Bursting an insane 96% on Friday, the small cap biotech received approval for a new therapy aimed at mediating the effects of a rare but devastating disease known as vasculitis. Its the first new drug for the disease in over a decade, and provides a much needed change of pace for $CCXI after plummeting ~80% in a single week back in May.
General Motors ($GM) - Under-promising and over-delivering used to be the playbook for scoring points from Wall Street, but now, over-promising and hoping-investors-forget is the new wave. Exhibit A, General Motors held an investor presentation last week during which claims like "double revenue by 2030" and "sell the most EVs in the world" were uttered by CEO Mary Barra and others, sending shares up 3.8% on Friday. My only question is - who the f*ck knows if any of that is possible? "Analysts" were like toddlers with a keychain dangled in front of them, they saw shiny charts going up and to the right, and said "hell yes!" No wonder the CFA pass rate was only 22%. 
Masterworks - The platform and art investor just officially received unicorn status after closing their latest funding round with a $1bn valuation! Now the largest buyer in the entire art market at +$400mm, Masterworks is ready to bring the heat to your portfolio along with the >200,000 other users they're already killing it for. Check them out now!
What's Rotten
Hyzon Motors ($HYZN) - Like a college student who realized they forgot to do an essay in the middle of midterms week, things just keep getting worse and worse for Hyzon. The firm that basically lied, cheated, and stole its way to a $3bn+ valuation, sank 7.6% further on Friday. There's really nothing new, except more law firms suing them to get back the bag their customers lost. Expect to see the Costanza defense in full action when this gets to trial, even though it really is still a lie no matter how much you believe it.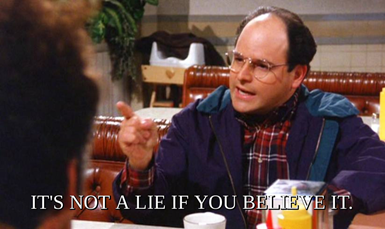 Cable - While I'm fairly sure you need to show ID proving you're over 70 to get a cable subscription already, things may be getting even worse for those companies in the months to come. Comcast and Charter, two massive cable and broadband providers, got slammed close to 5% on Friday as cable-hating returned to normalcy from an uptrend by the pandemic. Analysts cut targets and reiterated that traditional broadband firms are the Corporate America equivalent of typewriters, compared to the up and coming competition. It's been a long time coming. 
Thought Banana:
Banking On Banks - Okay, so obviously the jobs report was kinda trash, as discussed above, but to get an even better pulse of the current economic situation, we can look at bank earnings coming this week. JP Morgan, Bank of America, Morgan Stanley, Goldman Sachs, and Wells Fargo all report this week, and their performance can tell us a lot about the current state of the consumer and general economic conditions. If you recall last quarter, banks went full Hank Aaron and absolutely knocked earnings out of the park. This quarter's releases will be arguably more important going forward, as last quarter coincided with stronger macroeconomic recovery data, so if banks are killing it amid weaker conditions, it may be safe to think we'll be okay. JP Morgan will get the party started on Wednesday, alongside CPI data and FOMC minute releases, so break out the popcorn and get ready to analyze. We're excited too.
"I have always believed that a single talented analyst, working very hard, can cover an amazing amount of investment landscape, and this belief remains unchallenged in my mind." - Michael Burry