Wait, Are Stocks...Cheaper?! | The Daily Peel | 8/17/21
Markets yesterday were like the 2009 hit Disney movie Up, with the S&P and Dow closing at record highs. The S&P rose 0.26% and the Dow hiked 0.31%, while the Nasdaq slumped slightly down 0.2%. Let's get into it.
Macro Monkey Says
Fundamentals – Stocks have gotten cheaper over the past year, at least by one measure. That's right, despite the S&P 500's almost 30% appreciation since last August, the average price you pay for a dollar of earnings of S&P 500 companies has gone down. I promise I'm not on drugs, allow me to explain. Put simply, growth in earnings has been and is expected to continue to outpace growth in stock prices. Since its high of 23.6, the S&P 500 forward P/E has trickled down to 21.2 while stock prices have shot up as the market expects earnings to continue improving. Judging by the recent earnings szn, this could seem obvious, but it is a solid argument against the nightmare-inducing bubble thoughts in the back of investor's minds.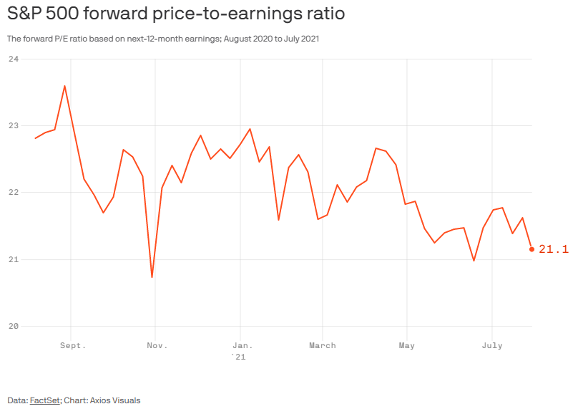 Consumer Sentiment – While sentiment around future earnings spikes up, consumer sentiment of the economy has taken the opposite route. Tom Brady's alma mater, University of Michigan, released the latest consumer sentiment survey, indicating one of the steepest drops in the history of the dataset. To sum it up, the Delta variant is spooking consumers far and wide. With many states and city governments signing stringent rules around virus safety protocols into law, combined with reignited calls from the CDC for mask wearing, it seems like consumers have reason to be concerned. Currently, sentiment sits around where we were when this whole pandemic thing started. But if this is what it takes to get JPow to send another check my way, I guess I can't really complain.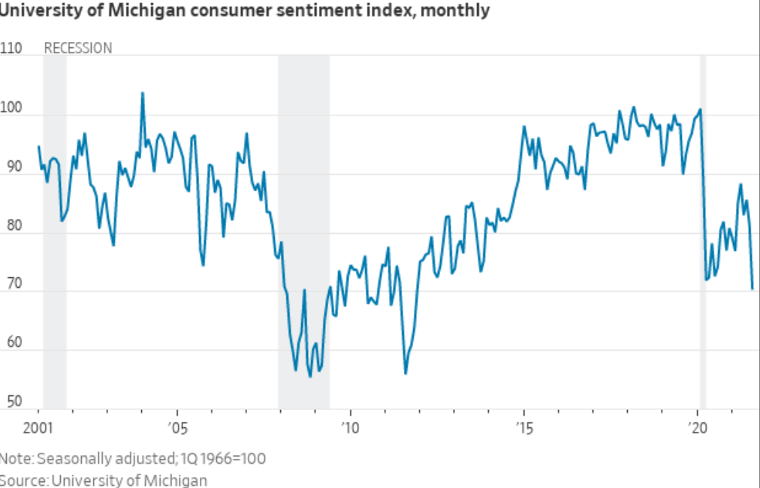 Access 30+ holdings in an actual 401k account (held by lead investor)
Get trade alerts and research from an actual portfolio with real capital at stake (over 20% annualized return over 9.5 years)
Over 100 monthly brokerage statements included, dating back to December 2011 (as proof) when it started
What's Ripe
Sonos ($SONO) – Like the music that comes out of their speakers, Sonos stock was bumping yesterday. Shares surged 4.7% on a big legal win for the company. The $5bn speaker maker won a patent lawsuit against a certain $1.9tn search engine over infringed audio function patents. Analysts see this as a boon for the stock as securing the rights to these functions open up royalty streams from Google and others using the technology. Jefferies was quick with the trigger to upgrade Sonos' price target just hours after the announcement.
Natural Gas – In The Peel's least sexy topic of the day, natural gas prices jumped Monday morning on news of strong demand on both sides of the pond. First, U.S. futures jumped on weather related news. While WSO is lacking a staff meteorologist (for now), the reports indicate that warmer weather is coming and higher demand for power generation fuels. Second, Europe is also hot during the summer. Despite this, Russia has teased a reduction in output, decreasing supply and bringing the price up with the higher demand. I guess it's not too hot over in Siberia, maybe they'll trade for some blankets?
What's Rotten
Tesla ($TSLA) – Getting probed is certainly not a fun time, especially when it's from U.S. regulators. Tesla is learning that the hard way, as the NHTSA (National Highway Traffic Safety Administration...duh) has announced a probe into Tesla's FSD autopilot system after the technology has been responsible for several injuries and at least one fatality over the past three years. There's a lot of things that can make a stock price fall, but your product actually killing people has to be at the top of the list.
Geopolitics – If you don't live under a rock, you've seen the harrowing coverage and videos from Afghanistan in recent days. We are no geopolitical experts, but let's think about the effects this might have on markets. In short, probably not much. For now, as analysts main concerns are over the conflict's effect on passage of the infrastructure bill & budget resolutions, and the hefty price tags that come with. That being said, a social media feed of war torn airports and city streets could definitely bum traders out.
Food for Thought:
Altcoins – Digital currencies are back. BTC still has yet to cross the ever important $50k mark, but smaller alternatives have been ripping upward all week. To give a few shoutouts, SOL is up 80% in just 7-days while DOGE jumped up 37.9% in the same period, and ADA flew 48.1% to the #3 spot in terms of market cap. Speaking of market cap, the total value of all digital currencies is dancing around the key $2tn mark after briefly surpassing it this weekend. In short, things are looking up. If you diamond-handed this latest price mauling, check your wallets, apes. Congrats on being rich.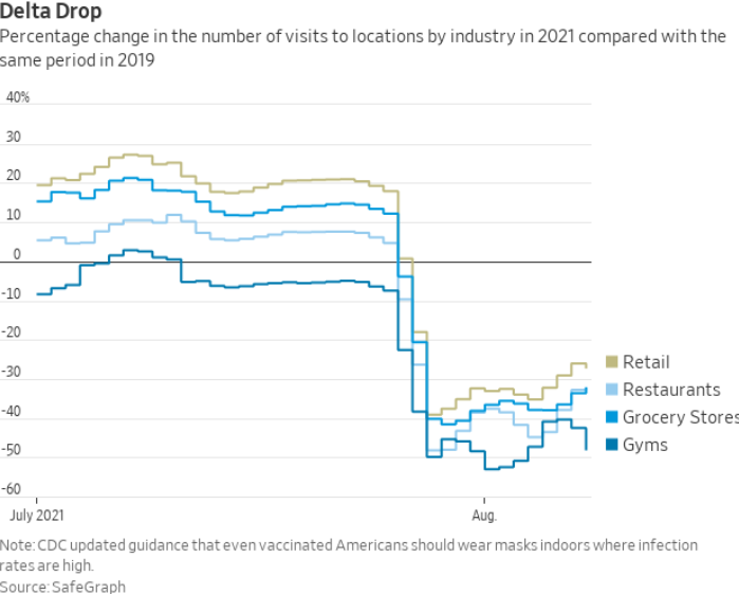 "Hope is a bogus emotion that only costs you money." – Jim Cramer
Happy Investing,
Patrick & The Daily Peel Team
Was this email forwarded to you? Sign up for the WSO Daily Peel here.