Vice President (VP) Job Description
What is a Vice President (VP)?
Vice President (VP) Job Description
The Vice Presidents (also known as Directors) are in the middle of the investment banking hierarchy. Their role is to manage the Associates and Analysts to make sure they do the correct work for the deals sourced by the Managing Directors.
Vice Presidents are almost always promoted from Associate level and it is rare for them to enter the firm from another industry. They are paid upwards of $300,000 and with most of their total pay being in the form of a bonus.
After 3-4 years in the role and with good client interaction and management skills, Vice Presidents will be promoted to Senior Vice President.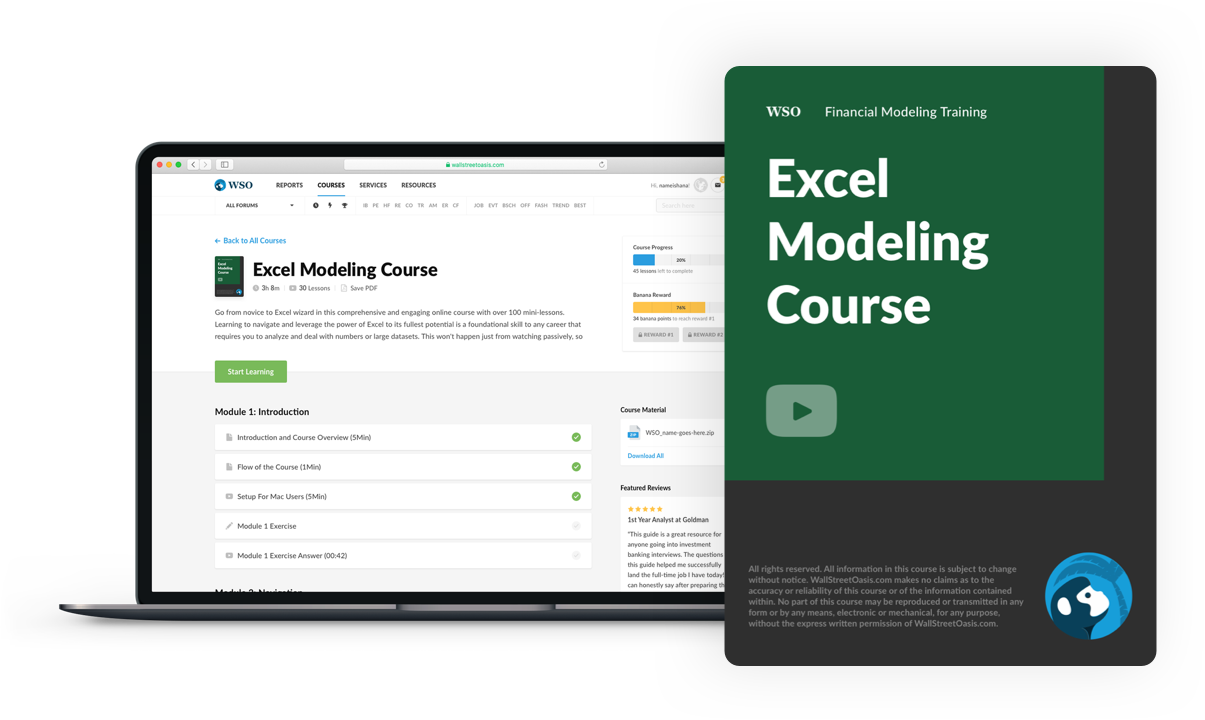 Everything You Need To Master Excel Modeling
To Help You Thrive in the Most Prestigious Jobs on Wall Street.
Free Resources
To continue learning and advancing your career, check out these additional helpful WSO resources: