ESG Investing Resources
ESG stands for Environmental, Social, and Governance. It is a relatively new concept that has begun to affect how investment funds and their sponsors look at investing. Investors have been pushing toward cleaner and ethical business practices and hence, funds that incorporate the ESG philosophy in their mandates have been able to attract a lot of funding.
However, it is not all rosy as it seems. As there is no overall generally accepted definition of what constitutes ESG based investing, most of what we see today is based on assumptions that are usually different based on the firm defining them. Our free ESG resources help you navigate the world of ESG investing to ensure you don't fall into some of its common pitfalls.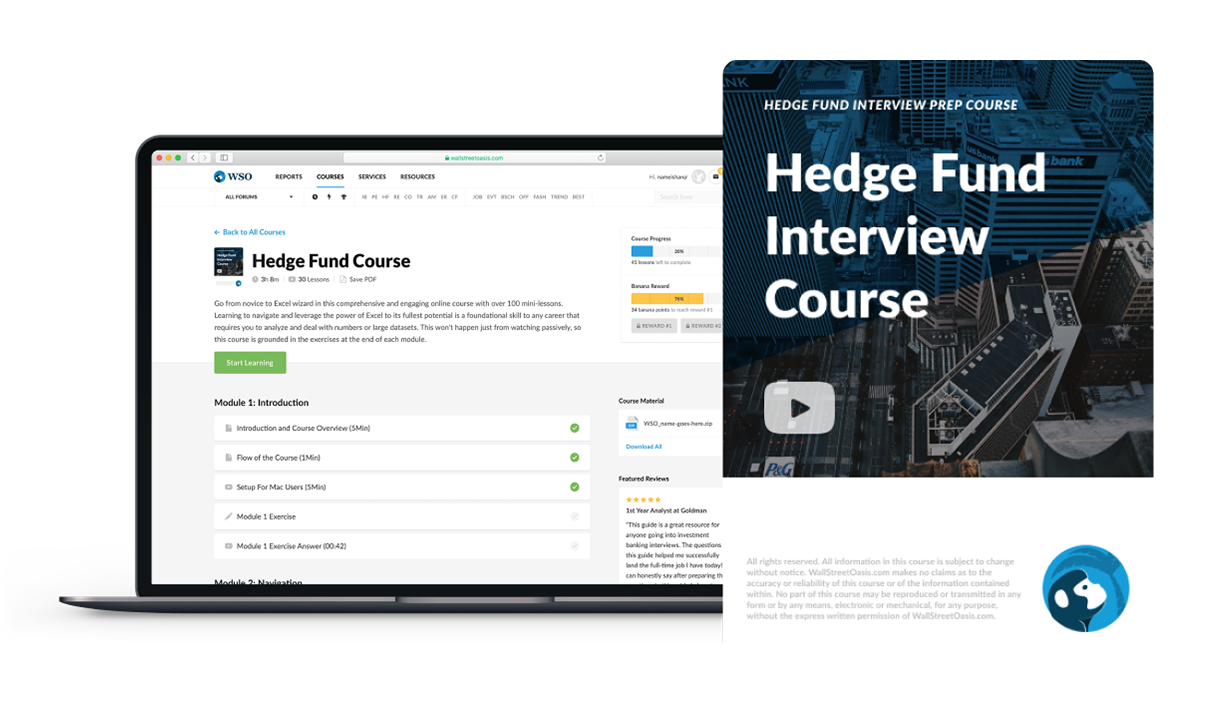 Everything You Need To Break into Hedge Funds
Sign Up to The Insider's Guide on How to Land the Most Prestigious Buyside Roles on Wall Street.