Stock Buyback Methods
A series of approaches for corporates and mature start-ups
This term can be apparent from its title: it is a series of approaches for corporates and mature start-ups to purchase back their stocks offered to the public markets. 
A stock buyback is a financial transaction where a specific company repurchases all or part of its offered stocks to the market using cash. Once the repurchase occurs, the available stocks would be less in number. 
Hence, this could boost the prices or increase an undervalued stock if they are undervalued. 
There are many reasons why a company would repurchase its stocks back. For instance, it could be because the stock price is undervalued, or to leverage tax efficiency, or maybe to absorb the outstanding shares congestion and simply defend itself from a hostile takeover. 
Companies may decide to conduct a buyback action once they possess more cash than anticipated or do not have an intended investment. Lowering the number of shares will increase the earnings per share for the shareholders and will boost their returns on equity. 
Usually, there are four methods for a company to repurchase its stocks. It could be through open market buybacks, direct negotiation with the shareholders, or Dutch auction tender and a fixed price tender offer. These are usually the adopted four methods for stock repurchase. 
This approach could be beneficial to many companies and start-ups. For instance, many start-ups have to sell their stocks in their early stages to private equity investors so they can acquire specific amounts of funding. 
This approach allows them to repurchase back their shares which once sold for a funding purpose. 
The reasons for a stock buyback vary, but in most cases, it will either benefit the company's financial position through the boost it will have on their stock price, or it will provide more control back to the owner of these companies. 
1. To demonstrate that a stock price is undervalued
For instance, if a manager of company A is convinced that the company's stock price is undervalued, they could agree to conduct a buyback on some of its stocks that are available in the market, this will boost the cost of the remaining shares. 
2. To spread out capital over shareholders with a maximum level of flexibility in amount and period
Flexibility isn't one of the features of dividend payments company managements expect as it pays out on specific periods and follows the common shareholders' payments. 
On the contrary, stock buyback methods provide flexibility as they do not dictate certain dates or amounts to be paid. They rather can be conducted at any given moment and at any amount needed the management seeks. This is a high level of flexibility provided. 
3. Tax benefits
This stock acquiring approach is a great way or alternative for shareholders who receive hefty capital gain tax rates in countries where stock buyback is less than the dividend tax rate. 
4. To adapt to the rise in the number of shares remaining because of the conduct of stock options
Some companies provide stocks in the company to their employees as a compensation package. This is done by companies like Starbucks, for instance. 
The idea behind this approach is when these compensated employees conduct their stock options rights, the number of shares remaining will increase, so, for a company to keep an optimal amount of remaining shares, a buyback approach is conducted. 
5. To protect itself from a hostile takeover
If the company is going against a hostile takeover, the company's management could conduct a buyback of some of its shares from the market as a defense approach. 
The objective here is to minimize the new investor/s opportunities of acquiring a controlling interest in the targeted company. 
Buybacks have two approaches, and these approaches will depend on the options available for the management or the company owners who desire to conduct this approach in order to acquire back their stocks from the market for any of the reasons mentioned above. 
Buybacks can be conducted through two approaches: 
A tender offer could be provided to the shareholders. In such scenarios, they would be able to put forward or tender all or some of the owned shares at a specific period of time at an extra of the current traded price. 

Through the open markets. This is done simply through the repurchase of stocks from the open market over a prolonged period of time. Companies may also have a repurchase system that acquires these shares at certain times or at specific intervals.
Companies find the needed capital or funds to repurchase their stocks by taking debts or through, having cash on hand, or through their cash flow from operations. Despite the funding approach, their management should know how and when this activity would be conducted.
Sometimes a company could face an expanded share buyback, which is merely an increase in the company's current share repurchase strategy. This expanded share buyback will fasten the company's share repurchase plan, which leads to a faster shrinking of its share float. 
The impact of this shrinking could lead to different things as it solely depends on its severity. For instance, a broad expansion would lead to soaring stock prices and a fast increasing rate. Hence this tool can be highly beneficial to stock price valuation. 
The buyback ratio is concerned with the buyback dollars given over the previous year, over its market capitalization at the start of the buyback timeframe. This ratio compares the possible effect of a repurchase over different companies. 
In addition, it is a valuable index of a company's ability to acquire back the value to the shareholders since companies that partake in regular repurchases have outperformed the broad market in the previous years.
The conventional approach to conducting a stock buyback is through open market operations, a fixed price tender offer, a Dutch auction tender offer, or a direct negotiation with the shareholders. 
1. Open market stock buyback
A firm makes direct market purchases of shares. The company's brokers are used to carry out the transactions. As a large number of shares must be purchased, share buybacks often take place over an extended period. 
Open-market stock buybacks do not subject a corporation to any legal requirements.
As a result, a corporation has the freedom to end the stock repurchase program whenever it wants. Because a corporation can buy back its shares at the current market price without paying a premium, the open market stock buyback has the major benefit of being cost-effective.
2. Fixed-price tender offer
A business offers to buy back the shareholders' shares at a set price and date in a tender offer. There is nearly always a premium included in the tender offer price compared to the current share price. 
The corporation will then receive the number of shares that interested shareholders have submitted for sale. In general, a set price tender offer can make it possible to finish a stock repurchase quickly.
3. Dutch auction tender offer
In a Dutch auction, a firm offers to buy back shares from owners and gives a range of potential prices, with the minimum price of the range being set above the going market rate. 
The shareholders then submit their bids by indicating the number of shares they are ready to sell as well as the lowest price. 
A corporation evaluates the shareholder bids and chooses the appropriate price within a predetermined price range to finish the repurchase program.
The primary benefit of the Dutch auction is that it enables a corporation to obtain direct feedback from shareholders regarding the buyback price. A further benefit of employing this approach is that the stock repurchase program can be finished in a short amount of time.
4. Direct negotiation
In order to purchase back its shares from one or more significant shareholders, a corporation contacts them directly. In this case, a premium is included in the share purchase price. 
A corporation can directly negotiate the buyback price with a shareholder using this strategy, which is its main advantage. 
This makes this procedure extremely cost-effective in certain circumstances. Direct discussions with shareholders, however, can take some time.
A buyback is simply the repurchase of a company stock once offered to the markets. This is done in various ways and for multiple reasons. A buyback is generally an approach by management to boost an undervalued share price or to defend itself from possible hostile takeovers. 
The idea is to have a strategy for the company to protect itself against all the above-mentioned factors. For instance, against prices in the stock market and against hostile investors, and to continue its growth and scaling to local and global markets. 
The repurchase of shares can be done in multiple ways. It can be done through a tender offer, a direct offer, a Dutch auction, and finally, a direct repurchase from the stock market. Each of these approaches would carry a different impact and compensation package. 
The impact of this approach on the share prices could be major. The repurchased shares would not be considered dividends for the shareholders; rather, they would simply vanish and seize to exist. Hence, it will create a shrink in the stock float of the company. 
A positive impact would be seen in the prices of the shares of the company. The soaring prices would bring in more investors to the stock market and assist this company in achieving its short- and long-term plans. In addition, it would enhance its overall financial performance. 
Is buyback a good approach? There is no definitive answer to this question. A company could be conducting this action to boost its financial ratios and enhance its shareholders' value, or it could be struggling with a significant share dilution. 
This approach is available through various methods to assist companies in controlling their progress within financial markets and as a tool for them to have defense tools available from other investors and companies.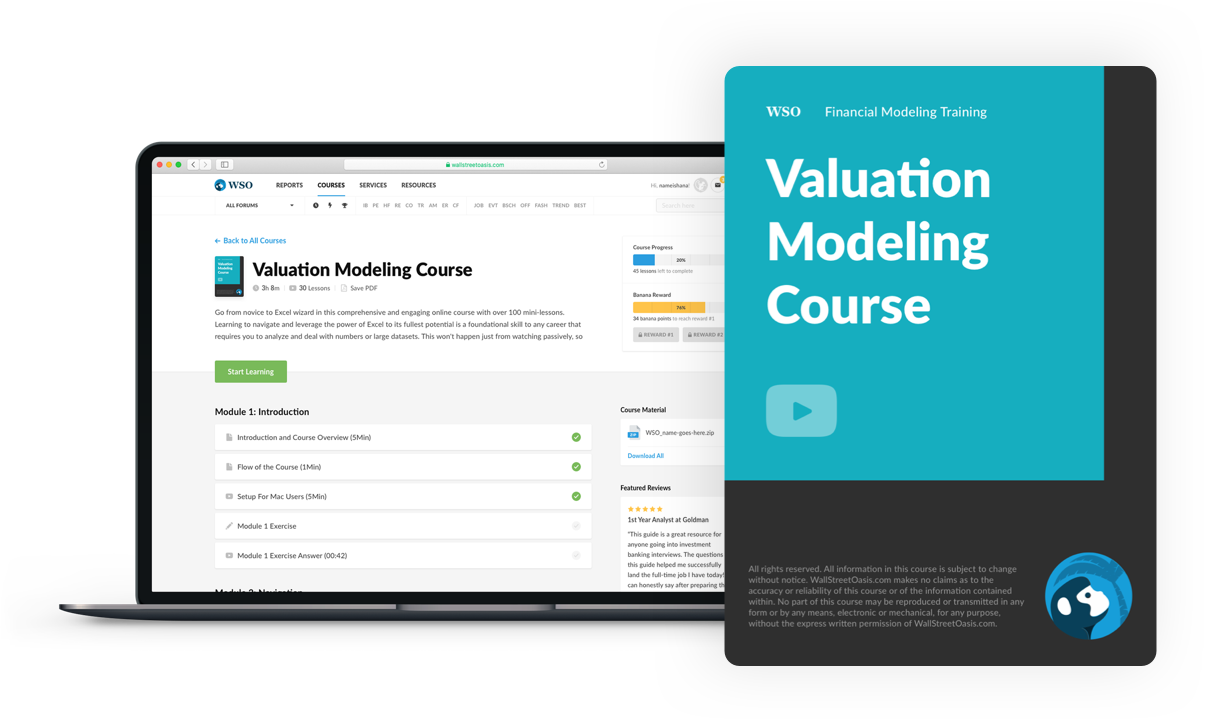 Everything You Need To Master Valuation Modeling
To Help You Thrive in the Most Prestigious Jobs on Wall Street.
Researched and authored by Ahmed Fagiry | LinkedIn
Reviewed and Edited by Aditya Salunke I LinkedIn
Free Resources
To continue learning and advancing your career, check out these additional helpful WSO resources: