Real Estate Private Equity (REPE) Model Template
Build long and short models for real estate companies
Real Estate Private Equity (REPE) Model Template
Download WSO's free Real Estate Private Equity (REPE) Stock Pitch model template below!
This template allows you to create your own long and short model for a real estate company.
The template is plug-and-play, and you can enter your own numbers or formulas to auto-populate output numbers. The template also includes other tabs for other elements of a financial model.
According to the WSO Dictionary,
"A stock pitch is a summary of an investment idea or opportunity, long or short. Both buy-side and sell-side equity analysts write pitches to initiate discussions on a potential investment."
A screenshot below gives you a sneak peek of the template.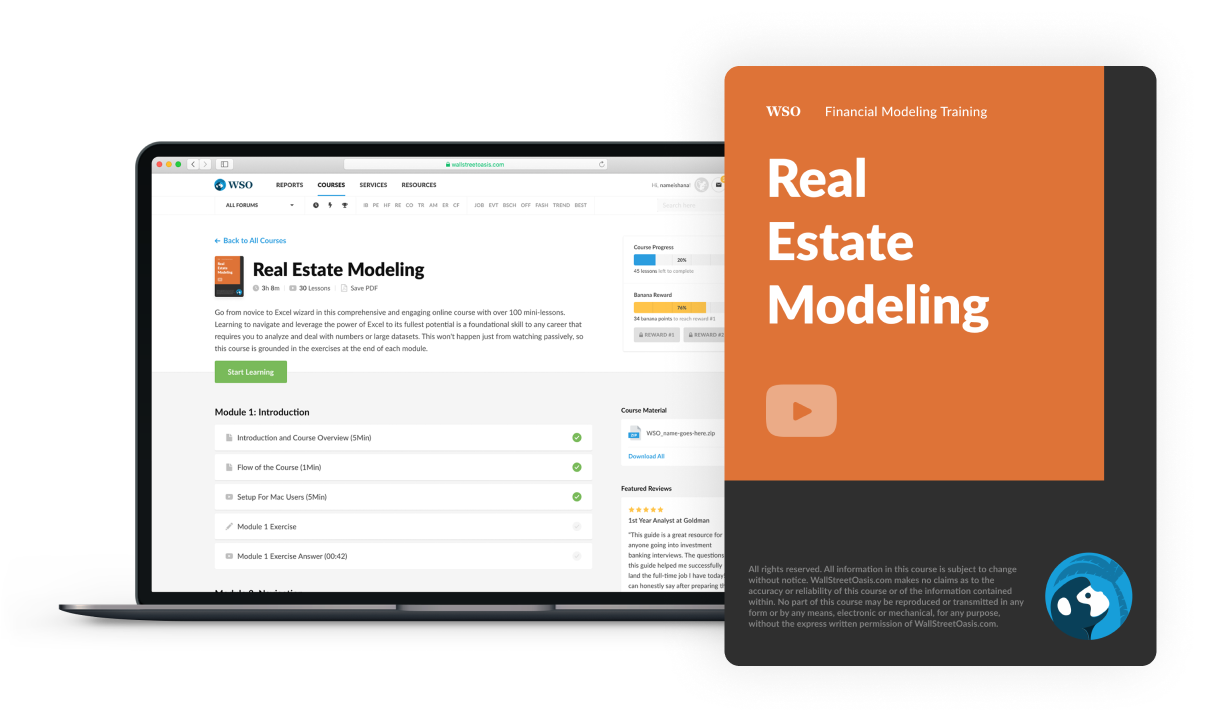 Everything You Need To Break into Real Estate
To Help you Thrive in the Most Rigorous RE Interviews and Jobs.
More Resources:
We hope this template helps you excel at your job! Please check out the following additional resources to help you advance your career: