Pages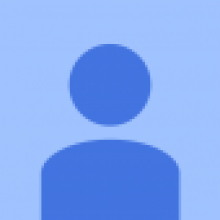 mod (Andy) note: old post, but business insider recently mentioned it in 9 Hilarious Ways To Haze A New Wall Street Intern so thought I would bump it back up to the top. Sorry to all the interns/SA's out that have the wrath reaped upon them...
Quote:

Summer is nigh, and soon a new crop of interns will descend onto New York, with many headed to Wall Street.
While we always get a kick out of the ridiculous antics interns get into, we also appreciate the bankers that think them up. And as the students start their Wall Street internships, we expect they'll get the customary "getting-to-know-you" hazing.
Original post:
What's a good way to troll an annoying intern without getting into too much trouble yourself?
Don't Miss This Awesome Related WSO Content
Upcoming Events
Apr 27 2015 -

8:00pm

to

9:00pm

Apr 28 2015 -

7:00pm

to

8:00pm

Apr 29 2015 (All day)

to

Apr 30 2015 (All day)

Apr 29 2015 -

5:00pm

to

6:00pm
Poll
What's your favorite possession?
Car
14%
Phone
12%
Watch
7%
TV / Entertainment system
2%
Clothing & accessories
10%
Furniture
1%
Laptop / tablet
18%
Credit card
5%
Xbox One / PS4 etc
3%
Art
1%
Stereo / audio equipment
2%
Nothing, I'm a broke student
20%
Other (add to comments)
5%
Total votes: 458