General advice to SA who are interviewing
PE
Points)
on 1/6/10 at 10:47pm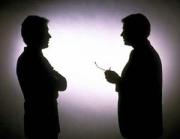 have screened 20+ sa applicants, want to point out a few general things that the young folks out there should take note of. of course different interviewers have different styles, but I think the general things should stay general among different interviewers. I am mainly referring to the 1st round/phone interview you will get with a junior member (analyst/associate)
1. Please sound somewhat excited and enthuasist in the interview (of course don't go over, use your judgement). The interviewer is not listening to every word you are saying (you know sometimes it is at the end of a tiring day, so people will zoom out, sometimes people will check blackberry), so listening to monotone/flat voice is usually not good even though the content might be good.
2. don't be a tool and start the introduction by why you like finance. start with something personal, where you grew up, your interests, who you are as a person. the interviewer at some stage will get into why you are into finance, be patient. you want to be remembered as someone that travelled around the globe when you are 15 by the interviewer and not the other guy that likes finance
3. do understand what investment banking does and what is an expected of an analyst/summer analyst, talk to people in the industry and ask them about this. make sure you mention that you understand at the entry level you will get to do a lot of challenging work but also tedious work, and state you are also willing to do the tedious work because that is part of every entry level job and you can also learn from it (50-60% of work of the summer analyst is tedious and people will expect you to have the right expectation)
4. you will get ask technicals at some stage in the interview process so please be prepared, the time of the English major getting a job without knowing any finance is over. it is also a sign that you are interested in this job. There are too many technicals questions people can ask so i won't go through them (also quite a bit of good posts on this forum about them). 70% of the time people will ask you how to value a company, so make sure you know that (incl. difference between equity and enterprise value, and the different multiples)
5. to do some research on the bank you are interviewing with and know at least 3 deals they have done, and also know what the deal is about, many times people tell me: xx bank has done the ipo of yy company, I: what does yy company do? interviewee: ...[silence]. this is not good. and also know how xx bank is different from the rest
6. when you ask quetions, keep in mind the position of your interviewer, I have had people ask me questions about the strategical direction of my bank....I bsed the answer but seriously I am just an analyst how would I know this and why would you be interested in this, you are applying for summer analyst and not the cio position.
good luck.
Tags: