Ideas for Personal Account.

HF
Points)
on 6/12/12 at 1:11pm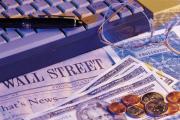 Ladies,
I have just came into a few thousand dollars from a relative's estate...Nothing life changing.
I am going to invest it and looking for a few new ideas in equities. Long only but I am not looking for a 10+ year Long idea but also not looking to day trade to get rich.
Figure a 2-3 year position that will give me some cash to play around with. Was given free chunk or change and would like to turn it into something good.
Serious thoughts only, and please give me why you like it.
Thanks all.
Eventus stultorum magister.