WSJ - J.P. Morgan Flags $2 Billion Trading Loss
Pages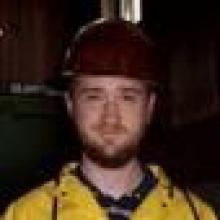 WSJ:

J.P. Morgan Chase has taken $2 billion in trading losses in the past six weeks and could face an additional $1 billion in second-quarter losses due to market volatility, Chief Executive James Dimon said Thursday in a hastily arranged conference call after the market closed.

The losses stemmed from derivatives bets gone wrong in the bank's Chief Investment Office, a part of the corporate branch of the bank that manages risk for the New York company. The Wall Street Journal reported last month that large bets being made in that office had roiled a sector of the debt markets.

The loss is a black eye for the bank, which sailed through the crisis in better shape than most of its peers, and Mr. Dimon. It comes at a time when large banks are fighting efforts by regulators to rein in risky trading with measures such as the so-called Volcker rule.
Full article here.
Thoughts?
Don't Miss This Awesome Related WSO Content
Upcoming Events
May 27 2015 -

7:30pm

to

8:30pm

May 28 2015 -

5:30pm

to

6:30pm

May 30 2015 (All day)

to

May 31 2015 (All day)

May 30 2015 - 8:00am

to

May 31 2015 - 5:00pm

Jun 1 2015 -

6:00pm

to

7:00pm
Poll
What's your favorite suit color for work?
Charcoal / Charcoal pinstripe
21%
Black pinstripe
5%
Brown / Brown pinstripe
2%
Gray / Gray pinstripe
8%
Navy / Navy pinstripe
61%
Other
2%
Total votes: 126