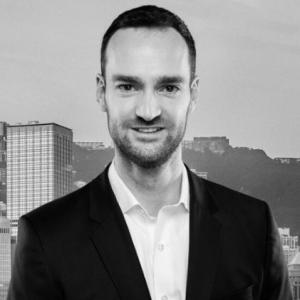 Private Equity

Corporate Finance
MBA - Harvard Business School
BCOM - Queen's University
Kevin is currently the Head of Execution and a Vice President at Ion Pacific, a merchant bank and asset manager based Hong Kong that invests in the technology sector globally. Prior to joining Ion Pacific, Kevin was a Vice President at Accordion Partners, a consulting firm that works with management teams at portfolio companies of leading private equity firms.
Previously, he was an Associate in the Power, Energy, and Infrastructure Investment Banking group at Lazard in New York where he completed numerous M&A transactions and advised corporate clients on a range of financial and strategic issues. Kevin began his career in corporate finance roles at Enbridge Inc. in Canada. During his time at Enbridge Kevin worked across the finance function gaining experience in treasury, corporate planning, and investor relations.
Kevin holds an MBA from Harvard Business School, a Bachelor of Commerce Degree from Queen's University and is a CFA Charterholder.


Total Avg Compensation
November 2023 Investment Banking
3rd+ Year Analyst (15)

$187

2nd Year Analyst (106)

$168

Intern/Summer Associate (48)

$167

1st Year Analyst (322)

$166

Intern/Summer Analyst (234)

$95