Price to Book Value (P / BV) is a financial ratio used to assess the relative price of a stock compared to the book value per share. Essentially, it tells you how much you have to pay in order to get access to 1 share worth of book value. P / BV is used as a measure of whether a stock is intrinsically over or undervalued, because it reflects the value of the company were it to be liquidated (i.e. book value).
P / BV is used when comparing publicly traded companies to see at what multiple of book value it is acceptable to be trading at. As such, it is extremely useful in fundamental analysis and intrinsic valuation in comparable analysis but, as with most multiples, should be used only between similarly sized companies in the same industry.
To learn more about this concept and become a master at valuation modeling, you should check out our Valuation Modeling Course. Learn more here.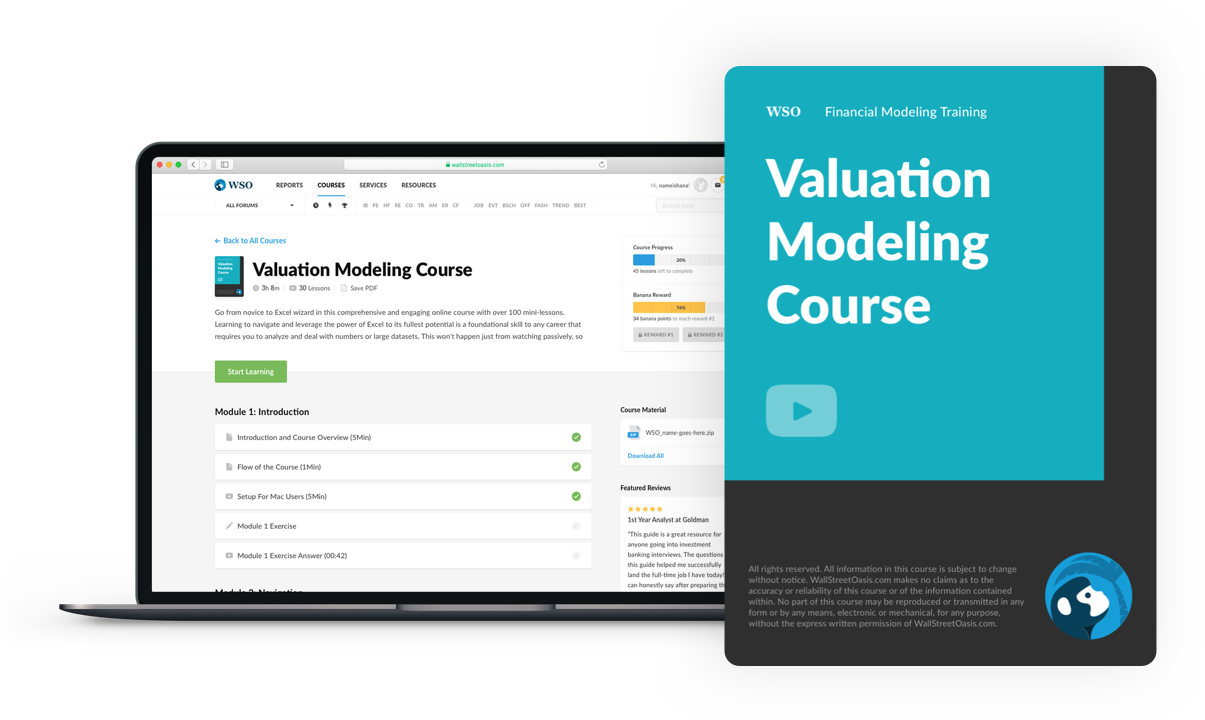 Module 1: Introduction
Module 2: Valuation: The Big Picture
Module 3: Enterprise Value & Equity Value Practice
Module 4: Trading Comparables Introduction
Module 5: Trading Comps: The Setup
Module 6: Trading Comps: Spreading Nike (NKE)
Module 7: Trading Comps: Spreading Adidas (ADS.DE)
Module 8: Trading Comps: Spreading Lululemon (LULU)
Module 9: Trading Comps: Spreading Under Armour (UA)
Module 10: Trading Comps: Benchmarking and Outputs
Module 11: Precedent Transactions: Introduction
Module 12: Precedents: The Setup
Module 13: Spreading Tiffany & LVMH
Module 14: Spreading FitBit & Google
Module 15: Spreading Reebok & Adidas
Module 16: Spreading Jimmy Choo & Michael Kors
Module 17: Spreading Dickies & VF
Module 18: Valuation Wrap-Up
Module 19: Bonus: Non-GAAP Practice
Related Terms