A Snapped Streak | The Daily Peel | 8/18/22
Futures yesterday were flat, pointing towards a softer opening for the broader markets. Student loan payments were back in the news, and WTI Crude was up about a percent to $87.
Retail was in the spotlight after earnings reports from Target, Wally, and Home Depot.
At the closing bell, the Dow was down 0.5%, the Nasdaq down 1.25%, and the S&P lost 0.72%.
Get in on the fastest growing data room available today with Caplinked. From boutique firms to the big boys in IB and consulting, our digital data rooms are the right price while still housing the tools and functionality you need to get the deal done.
Set up your data room today
Let's get into it.
Monkey Wanted: The Daily Peel is Hiring
TDP is looking for a newsletter writer. If you're interested, we'd love to hear from you!
If you're a great writer with a sense of humor, check out our job posting here. To apply, please author a draft copy of the Peel and send it plus a resume to [email protected].
Yesterday - When you have one, you usually feel like sharing. But when you share, you no longer have one. What am I?
A secret.
Today - It's 100 bananas off of our LBO Course for the first 15 respondents. LFG!
What demographic attribute goes up but never comes down?
Shoot us your guesses at [email protected] with the subject line "Banana Brain Teaser" or simply click here to reply!
A Worldwide Problem - Look around. Inflation is not just an American problem; it's a global problem.
Inflation in the UK has topped 10%. That's right. £10 today is worth roughly £1 less than a year ago. And the kicker? This inflation is expected to only get worse in the remainder of this calendar year.
Even as US inflation has shown signs of at least moving sideways, the UK ain't seen nothin' yet. And that kind of sucks for everyone. Inflation is a tax; we like to call it regressive, as in it hits the poorest the hardest.
Rising energy costs in Europe are likely going to make things a lot worse before they get better.
Additional thrash in the global commodities markets can really twist this knife, making input goods in Europe exorbitantly expensive and crushing manufacturing on the continent.
The Nord Stream Pipeline chicanery is not over; Europeans are prepping for a long, cold winter, and when we say cold, we mean expensive.
The cost of natural gas in Europe specifically is going to make this winter real troublesome. Adjusting the thermostat a couple of degrees doesn't really change things for you when your source of raw natgas has gone up in price by several hundred percent.
Rumor has it that inflation in the UK could hit as high as 13%. 13%... not a very lucky number.
While this logic is flawed, there is a price cap on energy costs right now that is due to reset/expire in October, which will drive prices up even higher, forcing even more inflation into the pipeline.
Another factor here is the Brexit decision; this has made importing goods to the island more expensive, driving up prices for just about everything.
Factor in decreasing real wages because of wage growth that hasn't paced inflation, and you have a recipe for disaster.
Cheerio, ol' chaps. Good luck.
The Data Room Your Deals Deserve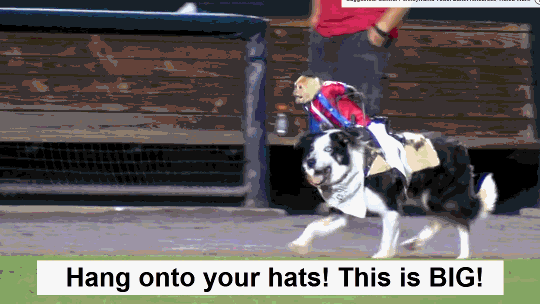 Get in on the fastest growing data room available today with Caplinked. From boutique firms to the big boys in IB and consulting, our digital data rooms are the right price while still housing the tools and functionality you need to get the deal done.
We want to bring quality and simplicity to your deals. Act now - when you request a quote for an upcoming deal, we will send you a 50 banana Uber Eats or Grubhub gift card!
Manchester United ($MANU) - I literally can never tell if Elon is serious or not, and apparently, neither can the markets.
After a tweet claiming that he was buying Manchester United, shares of the football club climbed 6.35%. To add to the mess, the Glazer Family said that it was even open to selling its stake in the storied soccer franchise.
Agilent Technologies ($A) - Shares of Agilent rose 7.14% yesterday.
The medical technology company put together a nice little quarter, beating estimates and crushing it in terms of year-over-year performance. But that's not all.
Compared to its peers in the medical technology space, this type of beat and outlook was rather unique when you listen to their earnings call and read through the lines of the transcript.
Krispy Kreme ($DNUT) - One of America's most beloved donut brands got crushed yesterday. Have you ever tried one? Was it Krispy? I digress.
Shares of $DNUT retreated badly, closing down 11.64% after the company posted worse-than-expected earnings.
Maybe after reading this new study about nutrition from Tufts University in Boston, these Donuts will move back into favor.
Analog Devices Inc ($ADI) - Semis have been in the news a lot lately, and yesterday had some familiar news.
Shares of $ADI lost ground yesterday, closing down 5.02%. They had solid earnings on the top and bottom lines beating analysts' expectations, but their outlook was rather bearish.
The chipmaker quipped that economic uncertainty is already impacting its bottom line, and that trend is likely to continue in the marketplace. This spooked investors, sending shares lower.
A Logical Tradeoff - The price of gas has been on the decline for almost the last 60 days.
For the working poor and the middle-class who tend to rely on their vehicles to get around, this has been a welcome reprieve. For many reasons, having an extra few bucks in your pocket for discretionary spending can change your quality of life. It can really turn things around.
Indeed, the average price of gas is back below $4 after peaking above $5 back in June. The run-up in gas prices has been a slow slog that you can trace back basically to the 2020 election, with gas prices moving between about $1.80 all the way above a fiver for a gallon.
The American consumer has continued to open his wallet, even as inflation takes a bite out of everyone's paycheck. But as gas prices have declined, this spending has accelerated.
Here's the tradeoff: less money at the pump means more money to chase retail goods. Lower gas prices have been somewhat of a tailwind for retail in particular.
Look at Wally and Home Depot. They both had good quarters on the backs of consumers who are still opening their wallets at the retail giants even as the economy sputters. But that doesn't mean the consumer isn't struggling.
In nominal terms, the consumer is spending more money, but in real terms, inflation is shrinking the real, economic impact of every dollar out of the consumer's wallet. Sure, retail customers are paying more, but they're ending up with fewer goods. Shrinkflation is also a thing.
Cutting costs during a time like this is on everyone's mind. From businesses cutting hours and instituting hiring freezes to consumers trading down to private label goods and buying only the necessities, it's clear that our economic future is not completely certain.
"Experience is making mistakes and learning from them." - Bill Ackman