Can't Get Enough CHIPS | The Daily Peel | 8/10/22
Futures were a mixed bag yesterday morning, with markets starting flat at the opening bell. The ten-year is still hovering around 2.8%; WTI is still about 25% off its highs and trading between 90 and 95 bucks.
The Nasdaq was down for the third straight day as semiconductors brought down the tech-focused index. At the closing bell, the Dow was down 0.18%, the S&P dropped 0.42%, and the Nasdaq lost 1.19%.
We're excited to announce WSO has partnered with Bloomberg Exam Prep to offer a whopping 100 'naners off regular GMAT prep plans. For this application cycle only, use their prep technology to crush the GMAT. Get the score you need to set your application apart. Use this link
Let's get into it.
Yesterday - In my hand, I have two coins that are newly minted. Together, they total 30 cents. One isn't a nickel. What are the coins?
A quarter and a nickel.
Today - It's a free WSO T-shirt for the fifteenth correct respondent. LFG!
What can be taken, stolen, mistaken, or changed, and yet regardless, it is around you your entire life?
Shoot us your guesses at [email protected] with the subject line "Banana Brain Teaser" or simply click here to reply!
Wages on My Mind - A lot of people have touted wage growth in the last year or so as a win for the American worker.
Wages have grown at least 5% on an annualized basis when measured in every month of the calendar year 2022, and certain politicians are taking a victory lap over it.
For those of us who know better, we understand that when inflation is raging at between 8 and 9 percent on an annual basis, workers are actually losing money when wage growth is only 5%.
In the private sector, wages have slipped about 3% when you consider inflation.
In the public sector, where employees are paid basically 22% less than their industry counterparts, the inflation tax is worse. For public servants like military members, inflation's bite out of their real wage is in double digits in terms of year-over-year real wage parity decreases.
There aren't any buts about it: labor costs are way up. A tight labor market with low unemployment and rising wages means one pretty serious thing for an economy: a lack of productivity.
Businesses are paying more and more in input costs and producing (on the margin) less and less. This is not sustainable in the long run.
The cost structure in operating a business is changing. Traditionally stable input prices are forcing companies to rethink where they dedicate effort to cut costs and control their spending.
This is increasingly important heading into what Elon calls an 18-month mild recession. During a recession, companies like to position themselves in cash to weather the storm of slowing demand. Recessions are bad for stock prices, but they're really bad for business in the real economy.
Wage increases are interesting here because other inflationary components of the economy have abated. For example, oil is now around $90 per gallon, commodity prices have stabilized, wheat and grain are cheaper, and general supply chain snags are showing signs of easing.
Labor, however, remains a conundrum for businesses in the real economy. I'm not sure what to make of it, but eventually, someone will write a great book about the period in which we're living now.
The Best Way to Prep for the GMAT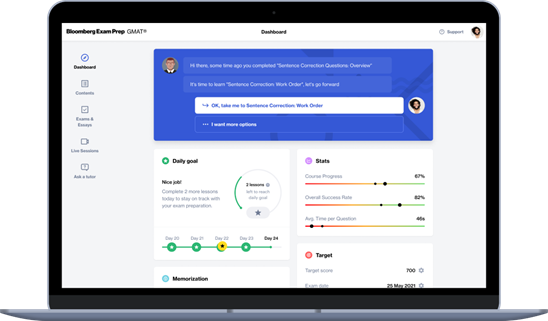 We're excited to announce WSO has partnered with Bloomberg Exam Prep to offer a whopping 100 'nanners off regular GMAT prep plans. For this application cycle only, get the score you need to secure your seat at a T20 or even a Magnificent 7 MBA program.
The admissions process is rigorous & highly competitive. Set yourself apart with a prep plan to master the entire exam curriculum. Leverage adaptive learning technology, premium content and one-on-one tutoring to earn your best score, guaranteed.
Nielsen Holdings ($NLSN) - This is a story of how a public company reached a deal with its largest shareholder, finally agreeing to go private.
Nielsen has supposedly reached a deal with a consortium of PE firms in an attempt to take the company private. While it isn't at a $420 price target, this sent shares sharply higher.
On the news, $NLSN closed up 21.18%.
BBQ Holdings ($BBQ) - The parent company of Famous Dave's allegedly entered a deal yesterday to be acquired by MTY Food Group.
While I've been complaining all year about slow deal flow of the M&A flavor, this is yet another surprise deal that I didn't see coming.
According to preliminary reporting, the deal price is about 47% higher than Monday's closing price for $BBQ.
On the news, shares of the hospitality brand soared 47.59%.
Novavax ($NVAX) - Novavax has shit the bed. It declared earnings yesterday, and they were awful. This sent shares lower, closing down 29.64%.
The real reason for the sour aftertaste was a miss on estimates as well as a downward adjustment of guidance for its 2022 outlook. The company slashed guidance by 50%. That's an insane haircut.
Additionally, the company's C19 vaccine is viewed as the bargain-basement brand, and it will be selling mostly in the third world now that most Americans who want the vax are really just over the 'vid by now.
Norwegian Cruise Lines ($NCLH) - What can you expect when these cats aren't even off the ground yet, following an abrupt government-forced shutdown of their primary means of making money? Norwegian posted Q2 earnings, and understandably, they were taken to the woodshed.
What I don't understand is why their Q3 guidance is so freakin' awful. This sent shares lower, tanking by 10.57%.
Semi Security - Hate it or love it, the CHIPS Act is a thing, and it ain't going away. After yesterday's signing ceremony, we can't stop thinking about some of the ironies in and around the new law.
Ironically, Congress has passed two bills in the last couple of weeks that promise to shell out more than a trillion bucks during the worst inflation in over forty years, and one of the bills has inflation in the name. But I digress.
The CHIPS Act is a big deal, like with a capital B for many billions of dollars of government spending.
The White House has said that the size of this investment is more or less the same scope as the decade-long effort to put a man on the moon. One thing that leaves me scratching my head is that the White House thinks that the bill will have roughly the same impact for the American public as that effort.
I personally think this is hilarious because there are loads of people who think that the moon landing and subsequent giant leap for mankind never happened. I'm not sure who is more wrong: Americans who don't believe NASA's archives or those who think that the CHIPS Act and the Inflation Reduction Act are deflationary.
Roughly 25% of the CHIPS Act is incentives for bringing manufacturing of semiconductors to the States. Micron, Qualcomm, Intel, and other big chipmakers have already latched on to provisions within the bill, and I'm sure that more big names will attempt to get their hands on these government handouts in the coming months.
The other 75% of the bill more or less just bloats the federal government. It's kind of like that period of time between Thanksgiving and Christmas where you're "mentally preparing" for your dry January and New Year's diet but "physically gorging" on every dessert, cocktail, and heavy holiday meal in sight.
The goal of this CHIPS Act: secure our supply chains. National security in this country depends on secure supply chains, specifically when it comes to the advanced technologies used in the defense and national security spaces.
In the days after Crazy Nancy's visit to Taiwan, the Chinese have been throwing a bit of a sh*t fit. Firing missiles and rockets, violating the Taiwan ADIZ, and generally acting like an upset toddler after the Speaker declared her lifelong emotional connection to China because her parents told her she could dig a tunnel to it as a child.
These military exercises and live-fire maneuvers have tipped Beijing's hand. Not that the intelligence world didn't already know this, but in the event of a re-unification event, the PRC will absolutely pursue a blockade and likely a subsequent no-fly zone in the region.
This is a geopolitical risk to the semiconductor supply chain. But that's the devil that you know.
The devil that you don't know is China's covert influence on semiconductor production in Taiwan via corporate espionage, cybercrime, and other nefarious forms of subversion.
This isn't a conspiracy theory. The world is waking up and finally starting to consider China as a real threat, both economically and militarily.
For those of you looking to learn more, here's a rare book recommendation from The Daily Peel: Stealth War by Rob Spalding. This isn't an affiliate link, and I'm not getting a cut of your purchase.
"Buy not on optimism but on arithmetic." - Ben Graham