MARKETS
Markets: The tech-focused Nasdaq index went into positive territory for 2020, indicating investors are bullish on an economic recovery in the second half of the year.
Bitcoin: The cryptocurrency's price was hovering near $10,000 yesterday ahead of next week's "halving" (here's what that is). Bigwig investor Paul Tudor Jones is buying bitcoin as a hedge against inflation, Bloomberg reports.
Want Morning Brew Daily Served Fresh to Your Inbox?
Drop Your Email Below...

JOBS
The Worst Report Card in American History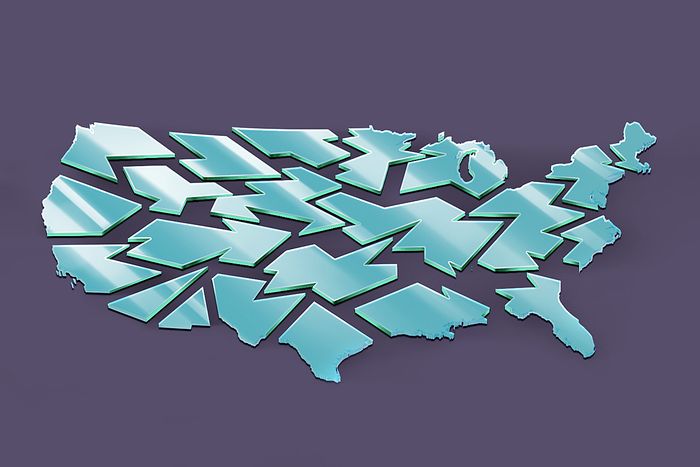 Every month, the Labor Department releases a comprehensive jobs report. April's numbers arrive this morning at 8:30am ET, and expectations haven't been this low since we told our parents we were switching from premed.
With economists predicting ~22 million lost jobs last month, take your pick of superlatives:
The "single worst jobs report in history" (Glassdoor Senior Economist Daniel Zhao)
"Probably the worst unemployment rate since the Great Depression" (White House Economist Kevin Hassett)
"Almost incomprehensibly grim" (Axios)
"A portrait of devastation" (NYT)
First, DTR
Let's brush up on who and what the government is actually counting here.
Employed: People with jobs (full-time, part-time, or temporary)
Unemployed: People who are jobless, available to work, and actively looked for a role in the last month
Employed + unemployed = the labor force
The unemployment rate is the percentage of unemployed people in the labor force. Temporarily laid-off workers who expect to return to their job count as unemployed. April's unemployment rate is expected to jump to 16%–20% from 4.4% in March.
Remember, unemployment ≠ "jobless claims." Yesterday, the Bureau of Labor Statistics (BLS) said there were 3.2 million jobless claims (applications for unemployment benefits) last week, bringing the two-month total to at least 33.5 million. But not everyone who is unemployed files for benefits.
Big picture: During the Great Recession, 7.5 million jobs were lost over 18 months; unemployment peaked around 10%. Great Depression unemployment peaked near 25%.
It's an estimate
Many experts believe April's numbers, no matter how colossal, could come in below the actual unemployment total. To qualify as "unemployed," someone has to have recently looked for a new job...and many workers feel discouraged by the current economy and aren't bothering. Or are staying home to care for family.
The BLS does offer some alternative measures of unemployment, including methods that account for discouraged workers.
Looking ahead…a third-quarter "recovery" could see unemployment drop to 11%, per Moody's. That would still be light years away from February's 3.5%.
For more background on what's in today's report and how to read it, check out our guide to labor statistics.
RIDE-HAILING
We Haven't Hailed Many Rides Recently, Have You?
Yesterday, Uber reported disappointing earnings for Q1, but it's not like we were expecting a blockbuster quarter. On Wednesday, the company announced it would lay off about 14% of its corporate employees to cut costs. Plus, refer back to the headline.
Uber posted its biggest loss in three quarters-$2.9 billion. Analysts were expecting a much smaller loss, but don't forget about The COVID-19 Caveat(); estimates are all over the map because of the pandemic.
The number of Uber trips actually rose 7% year-over-year (presumably on strength in Jan. and Feb.). Another positive was Uber's Eats division, where bookings were up more than 50% annually.
As for Uber's pink-mustached doppelgänger
Same boat with better wind. Lyft also laid off a chunk of its workforce-but on Wednesday reported 23% revenue growth and 3% more active riders than last year. Yesterday, Lyft's stock jumped more than 21%.
Looking ahead...for the month of April, Lyft rides were down about 75% annually; however, the worst seems to be over. Uber saw business pick up in coronavirus-hit areas last week.
ORGANIZED CRIME
Drug Traffickers Have Logistical Problems, Too

If you've ever seen a TV show about the drug trade, you know it resembles a regular industry...with extra murder. It's about getting the right product to the right place at the right time (plus murder). But measures intended to curb the coronavirus pandemic are creating obstacles to that goal, according to a UN report released yesterday.
The details: Tightened border security and depressed air travel have created logistical challenges to distribution. And a sharp drop in overall global trade poses problems for cocaine traffickers who normally hide their activities behind the cover of legal movement of goods.
Plus, supply issues have complicated production. Labor shortages hamstrung opium harvests in Afghanistan, scarce gasoline availability knocked cocaine output in Colombia, and disruptions to the flow of chemicals from Southeast Asia capped synthetic drug production in Mexico.
The flip side: The economic devastation caused by the pandemic may force disadvantaged people into the drug trade as a last-resort means of income, the report said.
SPORTS
Sports: I Think It Moved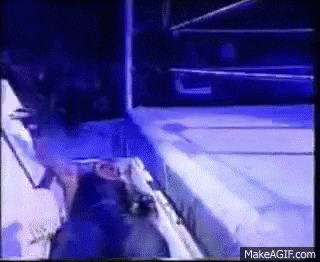 For the sports industry, the coronavirus has proved a black hole so powerful not even the National Spelling Bee could escape. Consider what we lost in April 2020 alone: the NBA and NHL playoffs, the Boston Marathon, the Masters golf tournament, and much more.
But in the last few days, there have been rumblings of a sports renaissance:
The NFL released its 2020 schedule last night; the season is still scheduled to start Sept 10.
"The Match," part 2: Tiger Woods and Peyton Manning will battle Phil Mickelson and Tom Brady in a charity golf tournament on May 24.
NASCAR is set to return on May 17.
Some MLS players have started training again.
The Bundesliga, Germany's top soccer league, will return May 16. Since no spectators will be allowed, one team is selling cardboard cutouts of fans to place around the stadium.
Bottom line: Just like any other industry, sports will return very slowly. And with strict public health measures in place, it'll look far different than when we left it.
QUIZ
Yeah, we're not really sure what the name means either. Let's get to the quiz.
1. Which apparel brand became the pandemic's first major retail casualty this week after filing for Chapter 11 bankruptcy?
2. Fill in the blank: The ___% economy envisions national output being capped of its full potential because of persistent social distancing measures.
3. Which of the following topics was not covered by one of this year's Pulitzer Prize winners?
Climate change
The NYC taxi industry
Universal healthcare
The Boeing 737 Max
4. Fortnite came out with a new game mode for players to just hang out. What is it called?
5. One company released this suit, which allows you to maintain social distancing while doing what?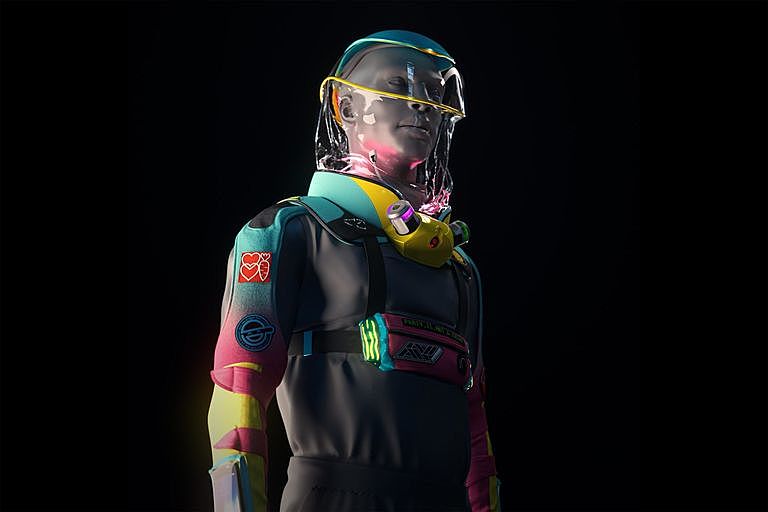 Traveling to space
Raving
Taking an Uber
Playing golf
Answers can be found at the bottom of the newsletter
WHAT ELSE IS BREWING
Neiman Marcus became the second major retailer to file for bankruptcy during the coronavirus pandemic.
Alphabet's smart city subsidiary, Sidewalk Labs, is canceling its ambitious project in Toronto, citing "unprecedented economic uncertainty" from the you-know-what.
Twitch, the video game streaming site owned by Amazon, is planning to launch original, unscripted shows akin to reality TV, per Bloomberg.
U.S. consumer borrowing fell 3.4% in March, the first decline since 2011, according to the Fed.
Moderna received FDA approval for a phase 2 trial of its coronavirus vaccine. The company is hoping to start phase 3 this summer.
FRIDAY PUZZLE
Name a U.S. city that ends in the letter "s." The city is one of the largest in its state. Change the "s" to a different letter and rearrange the result to get the state the city is in. What are the city and state?
Want Morning Brew Daily Served Fresh to Your Inbox?
Drop Your Email Below...

Answers
Friday puzzle: Yonkers and New York
News quiz:
1. The bankrupt retailer is J. Crew
2. The 90% economy
3. No one won a Pulitzer for universal healthcare coverage
4. Fortnite's new mode is called Party Royale
5. That suit is for raving