Return of Tech Earnings? | The Daily Peel | 7/21/22
Futures initially pointed towards green territory but eventually turned lower yesterday morning. WTI lost a couple of bucks, ETH remained elevated above $1500, and BTC has been moving higher, around the 24k mark. The 10-year remained above 3%, and the yield curve was inverted.
At the bell, markets were slightly up, boosted by better-than-expected earnings across the board. The Dow was up 0.15%, the S&P climbed 0.59%, and the Nasdaq was a big winner, finishing 1.58% higher.
Microsoft Excel is finance's most ubiquitous tool, and you need to master it if you want to be successful in the industry. Join us for this 4-hour hands-on master class to set your career up for success. Act now – enrollment is limited. You won't want to miss this.
Let's get into it.
Yesterday - You're in a 26.2-mile race, and you've just beaten the person in second place. Where are you?
Second place.
Today - It's 75 bananas off of our Excel Master Bootcamp for the first 15 correct respondents. LFG:
Two people are born at the same moment, but they don't have the same birthdays. How?
Shoot us your guesses at [email protected] with the subject line "Banana Brain Teaser" or simply click here to reply!
Rising Rates Worldwide - All of you are familiar with Daddy JPow's smug face behind a podium or seated in front of a congressional committee. I feel like his eyes never stop staring at me, judging me tacitly for being poor.
Inflation is a huge problem in the States. It's a problem for consumers, it's a problem for sitting politicians, and it's a problem for central bankers.
The Eurozone has a slew of problems that we don't really think about here. Not only are they experiencing 9+% inflation, but the European Central Bank needs to protect less developed, more agrarian southern European economies from rising cost of capital as rates go to the moon.
The ECB needs to lobby policymakers and government officials from a few handfuls of sovereign states. While the Fed is apolitical, the ECB has to play politics internally to balance these goals.
The ECB's response is likely too little, too late, and a very gradual and reserved approach to rate raises might have a stagflationary effect on the continent's economies.
Rates are going up pretty much everywhere but in China. These rate hikes will have significant ripple effects that might find you out for a stroll on Main Street.
Take, for example, the housing bull run that I personally think is quashed. From the continent down to South America, residential real estate has gone from scorching hot to approaching downright frigid.
I'm not just talking about six months of inventory showing up in Austin, TX, after DeFi millionaires and early NFT winners lost their shirts in the great pullback of 2022.
Home prices in Canada and New Zealand have fallen 8% in seasonally adjusted terms from their 2021 highs. Sweden saw an almost 2% decline in a single month. That doesn't seem like a lot, but when it's aggregated across an entire country, that's a $hitload of equity lost in a single economy.
While the chances of a housing pullback on the scale of the Great Recession is slim to none, central bankers worldwide are gunning for home prices.
There was a lot of froth in the housing market; many of you participated in it. Fueled by FOMO, some of us offered 50 to 100k over asking on shitty three bedrooms in less than desirable flyover states. What a f*cking time to be alive.
The US housing market is on the decline nationwide. Housing starts slipped 2% in June, and demand is softening given the kick in the wallet that is a higher 30-year fixed average APR.
At this point in the game, homebuyers are just as afraid of entering into a residential home purchase contract as they were at the beginning of the pandemic. To me, that's insane, because the uncertainty that's out there is way different now than then.
While some of us no longer feel like Matt Damon in Contagion, almost 15% of homes under contract in June resulted in a buyer walking away from the deal.
As a red-blooded American consumer, this probably will give you some room to negotiate. Appraisal and inspection contingencies have found their way back into the vernacular of the average homebuyer.
This trend is probably going to continue to accelerate as further rate hikes floweth from Daddy JPow and Co.
WSO's Excel Master Bootcamp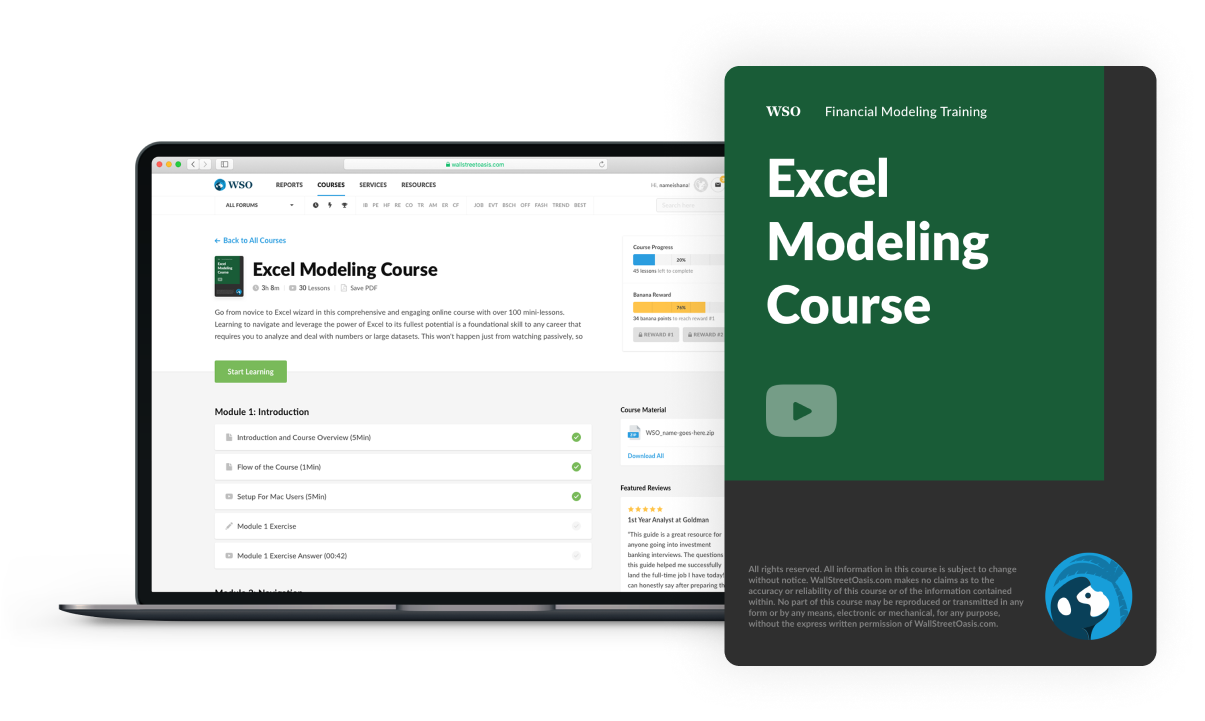 Microsoft Excel is finance's most ubiquitous tool, and you need to master it if you want to be successful in the industry. Limited to 30 seats, Wall Street Oasis is offering an Excel Master Bootcamp on July 23rd, taught by a proven industry professional with legit Wall Street cred.
Join us for this 4-hour hands-on master class to set your career up for success. Act now – enrollment is limited. You won't want to miss this.
Amazon ($AMZN) - One of our favorite pandemic tech names has been mounting a bit of a comeback. After kind of a crappy quarter last go 'round, investors are expecting $AMZN to return to profitability.
After $NFLX had a better quarter than expected, some are hoping that $AMZN has a nice pop following its earnings at the end of the month. Shares of $AMZN were up 3.90% yesterday.
Nvidia ($NVDA) - Both $NVDA and the Pelosi family net worth are up big this week.
On optimism for the CHIPS Act, shares of Nvidia climbed 4.85% yesterday. This is another positive day for the chipmaker, stringing together a few nice wins in a row. Of course, the Pelosi family is long $NVDA, particularly as the CHIPS Act gets closer to approval by the legislative branch.
Baker Huges Co ($BKR) - I've been blabbering about guidance for the last two months. Guidance this, guidance that… Well, it turns out that if you don't make any money and miss on earnings and revenue estimates, you get schwacked by the Street.
$BKR is an example of just not making the right kind of money, particularly as their industry is booming. They missed this quarter, and their rivals crushed it. On the news, $BKR lost 8.61% yesterday.
Biogen ($BIIB) - Shares of Biogen tumbled yesterday after a quarter that could be described as "the bottom of the middle third." If you measure success just by revenues, their quarter was "fine," but if you read between the lines, things aren't that great here.
The company raised its revenue estimates, but unfortunately, it was minuscule compared to the Street's standing predictions. Additionally, their alleged blockbuster dementia drug is still not covered by publicly subsidized insurance programs, and a lot of froth surrounding their game-changer schizophrenia drug is going away since they are canceling that program.
Yesterday, shares of $BIIB lost 5.80%.
Russian Conundrum - It seems like everyone is talking about Russia today. For a declining regional power, they're on or near the front page of every major publication. As consumers of content, we can't get enough.
The War in Ukraine, Putin's Price Hike, the Nord Stream Pipeline, Backdoor Energy Deals with India and China. The news is all over the map.
One place where we haven't been giving the Ruskis credit is in their central bank's response to, well, everything.
Back in March, the USD-Russian Ruble exchange rate was 139 rubsickles to the dollar. Today, the exchange rate is hovering around 55. This is the strongest the Ruble has been in Dollar terms in the better part of a decade.
One reason for this could be backdoor payments for Russian energy exports in currencies other than the dollar. Sanctions be damned, Russia is still selling energy in a geopolitically sensitive world where energy security is national security.
One of the most recent potential converts away from the Dollar is Turkey. Energy officials in the Turkish government are considering buying Russian energy using their beloved, hyperinflated Lira. Their goal: spend Lira sooner rather than later to help slow the decline of Turkish foreign cash reserves.
Turkey and Russia have an interesting past. A first wave joining member of NATO during the Cold War in 1952, Turkey straddles many sensitive lines between East and West, often choosing whatever the hell side that benefits them the most in the short term.
Most of you won't remember this, but Turkey was actually kicked out of the F-35 program a few years ago after receiving a shipment of S400 Triumph/SA-21 Growler Surface to Air missile systems from Russia… the same S400 systems that are struggling to help Russian forces gain any sort of air superiority in Ukraine as I write this, mind you.
Turkey still has these S400 missile systems, but as recently as last month, Joey B supported a Turkish bid to snatch up a couple squadrons worth of F-16s. There's a political shell game happening in Congress and within the defense industrial base right now, but it's likely that this foreign military sale might cross the finish line.
During his most recent visit to Tehran, Putin was overheard saying that he wants to cozy up to both Iran and Turkey.
But as it turns out, the Russian people are already pretty close to the Turks, like literally neighbors. Turkey has always been a garden spot for Russian vacationers, but the Russians are taking this to an entirely new level.
Amid hyperinflation, the Turkish housing market has gone bat-shit insane. And as the Lira has been debased, foreigners have rolled in to scoop up good deals when there's blood in the water. Year-over-year, foreigners have accounted for more than 5% of total home sales in all of Turkey.
Who is the largest expatriate community doing all the buying, you ask? Obviously, since this is a rant about Russia, the Russians.
Rich Russians accounted for more than 21% of these transactions. According to the Turkish Statistical Institute, Russians have topped the list of foreign buyers for two consecutive months.
But the Turks aren't dumb; they just passed a law moving the minimum purchase price for foreign sales from $250k to $400k. This drove a surge in homebuying, similar to some of the FOMO we saw domestically with sub-3% mortgage APRs.
It remains to be seen if the Russian red housing wave will continue now that the min-transaction dollar amount has almost doubled, but it does tell me something about diplomacy: money talks.
"Fear incites human action far more urgently than does the impressive weight of historical evidence." - Jeremy Siegel in Stocks for the Long Run