WSO's FREE PowerPoint Crash Course Just Released
Dearest primates, we just released our latest free crash course on PowerPoint. This course was created by finance professionals with proven track records. This course has 18 Lessons and 11 exercises across three modules.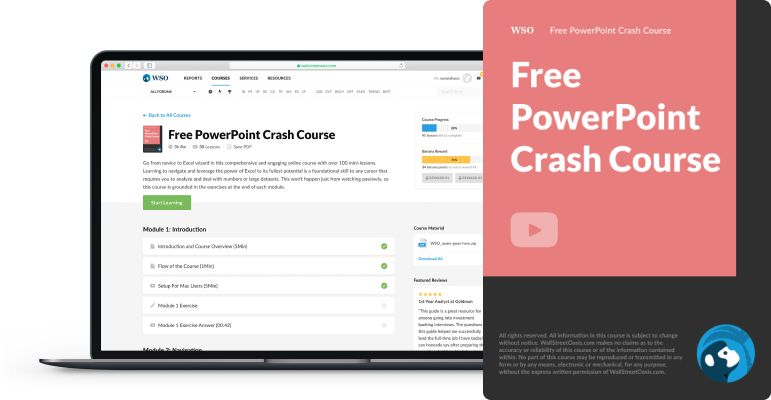 Included in this course:
The PowerPoint Interface (6 video lessons, 4 exercises)
In this module, we use 6 video lessons to overview PowerPoint's Tools such as the interface ribbon and slide master. We also navigate the viewing modes, look over key shortcuts, and explain the QAT.
Objects & Lines (12 video lessons, 7 exercises)
In this module, we use 12 video lessons to discuss basic and advanced formatting tools in PowerPoint. We will go over how finance professionals use PPT to quickly and accurately align objects, connect objects with lines, group shapes together by using the ruler and grid view.