Gassed Up Prices | The Daily Peel | 11/19/21
Silver Banana goes to...

Market Snapshot
With sizable boosts from vastly disparate market segments, from semiconductors to department stores, the 
S&P set yet another record high yesterday, gaining 0.34%. Meanwhile, the Nasdaq and 
Dow gave off mixed messages, with the former gaining 0.45% and the latter losing 0.17%.
Real Estate has been taking off and so have vacation rentals prices. This is the market opportunity you've been
looking for. reAlpha has got the platform and the market share. Get on this exclusive deal
now and become a shareholder of this revolutionary company.
Let's get into it.
Macro Monkey Says
We The People… - The Constitution, aka the Supreme Law of the Land, went up for
sale last night at 6:30pm EST from one of the world's largest fine arts and collectibles dealers, Sotheby's. For clarification, there exist 14 official copies of the U.S. Constitution, one for each of the 13 colonies and one for the Federal government. For the first time in 33 years, one of those bad boys is up for sale.
This sale, however, is like no other. Among the ultra-wealthy individuals vying for a piece of our nation's history, there is an organization known as a DAO, ConstitutionDAO to be specific, bidding alongside them. For context, a DAO (Decentralized Autonomous Organization) is basically the crypto version of an LLC. A bunch of people pool capital and agree to a certain set of rules and goals outlined in the computer code underpinning the organization. There is no CEO, no centralized structure, and certainly no shirt or shoes required.
ConstitutionDAO was formed under the belief the U.S. constitution should be owned by the people - the citizens of the United States. With that, ConstitutionDAO has promised to put the document on public display in the Smithsonian Museum in Washington D.C. 
Unfortunately for everyone, but mostly the members of the DAO, the group was outbid. ConstitutionDAO shelled out a $42mm but was unable to match the $43.2mm price tag the winning bidder got. The evil rich winning out over the noble little guy, does it get more American than that?
Gassed Up Prices - Gas prices across the board are on a tear in
2021. And no, I'm not talking about Ethereum's gas prices, although those are insane too, but still, get your head out of the metaverse. 
Here, we're speaking of plain old, real-world prices on that stuff that makes your car go. The cost to fill up your tank has reached 7-year highs, and with oil prices on a downtrend over the past few weeks, President Joey B is big mad. President Biden has called on the FTC to investigate oil companies on the basis of potential collusion or other illegal activities aimed at keeping pump prices elevated, stating "The bottom line is this: gasoline prices at the pump remain high, even though oil and gas companies' costs are declining," 
Regardless, it sounds like we can expect pump prices to start falling soon. Reportedly, oil prices were a hot topic of discussion for Biden and Xi in their recent meeting. Additionally, the White House has been, and continues to, release some of the nation's stockpile to ease supply pressures on prices. If you're at about half a tank right now, maybe wait a few days, you might see a nice discount.
As for ETH gas prices, who knows, apes. ETH 2.0 isn't exactly coming anytime soon.
Vacation Rentals are THE Investment Opportunity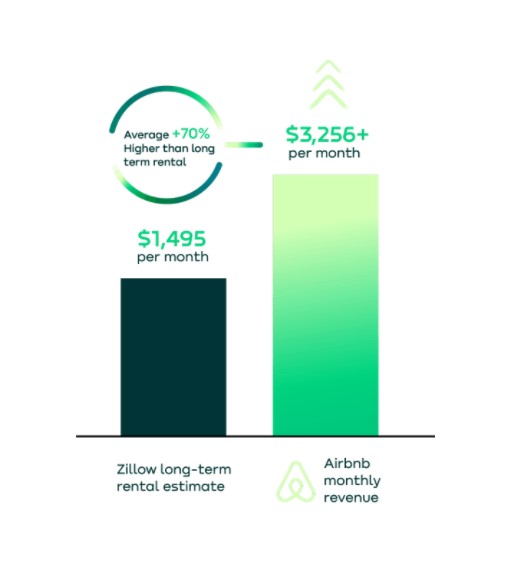 Tap into AirBnB's $1.2T annual revenue without the expense, labor, and challenges of property ownership with reAlpha.
reAlpha uses machine learning to curate a portfolio of in-demand vacation rental 
properties. These properties are managed and marketed so they get, and stay booked allowing them to produce passive income for their investors
Invest in reAlphas entire portfolio by becoming a shareholder.
Learn more about our offering and finally get in on the friends and family
opportunity you've been dreaming of.
What's Ripe
Macy's Inc.
($M) - Popping off on earnings is not what we expected from Macy's, but it's exactly what we got. Shares surged 
21.2% yesterday on one hell of an earnings call that surprised literally everyone. Not only did sales beat by $200mm, but EPS came in at $1.23/sh vs only $0.31 expected. Meanwhile, the firms also announced plans to launch a digital marketplace in the latter half of 2022. Like Jon Snow, we all thought Macy's was dead, but wow did this surprise prove us wrong. 
Apple
($AAPL) - An Apple a days keeps the doctor away, and owning Apple today certainly kept the margin call away...I hope. Shares in the monstrously large tech behemoth gained
2.9%, reclaiming the title of world's largest company, on "leaked" documents detailing plans to release an autonomous vehicle in 2025. Clearly, as we can see with the valuation of Rivian and others, the next generation of vehicles present a huge market opportunity. Apple has no plans to miss out on the ride.
What's Rotten
Alibaba Group Holdings
($BABA) - Chinese tech names have had a tough year, and no one is more aware of that than Alibaba. Tumbling 
11.1% yesterday, shares in the Amazon of China plummeted on a fat earnings miss while lowering forward guidance, basically the market's two least favorite things. Sales came in nearly
 30% below
expectations and earnings of $1.76/sh were $0.12 below forecasts. This was a huge surprise, leaving investors lost, like founder Jack Ma whenever he speaks publicly. 
Digital Currencies (BTC, ETH,
BSC) -  It's been a while since we've talked about digital currencies, so let's check in. Spoiler: it's not good. As I write, 
BTC has fallen 
5.6% in the past 24hrs, back well below $60k, currently sitting at $57,055. Things only get worse for the other big dawgs, with ETH and BSC seeing even steeper drops. 
ETH is down 7.1% and BSC has shed 
8.9%, both in the last 24hrs. Must be time to drop some new cartoon animals on boats or rocket ships or something, just give me my commission if you do happen to use that idea.
Thought Banana:
Exactly What We Need - As if the SEC hasn't been pounding its head against the wall hard enough for the
last year and a half, Twitter and S&P Global might have put the regulator in full-blown concussion mode. In the
latest evidence for our entire lives being a simulation, the social media network has partnered with one of the
world's largest index provider to create the "S&P 500 Twitter Sentiment Index Series." Sounds pretty wild
right? Just wait.
The index series is confirmed to have at least two products in the works right now. Both will apply a proprietary
sentiment score based on FinTwit activity in the form of "cashtags" - Tweets including any stock's ticker symbol. One
index will be comprised of a market cap weighted performance evaluation of the 200 highest sentiment stocks over a
certain time period within the S&P 500. Or, in English, the index will take the 200 S&P 500 stocks with the
highest sentiment scores and weight them by market cap weighted performance. The other index is the same thing except
will be equal weighted, purely based on sentiment.
I mean, it kinda speaks for itself right? SEC head Gary Gensler hasn't publicly vomited at the idea yet, so things
might be looking all clear for a launch not too far away. You buying?
Wise Investor Says
"There seems to be an unwritten rule on Wall Street:  If you don't understand it, then put your life savings
into it." - Peter Lynch
Happy Investing,
Patrick & The Daily Peel Team
Was this email forwarded to you? Sign up for the WSO Daily Peel here.
ADVERTISE // WSO ALPHA // COURSES // LEGAL