New Private Equity Interview Prep Pack is Here!
The Private Equity Interview Prep Course has arrived after years in the making! [2018 Update: Version 3.0 is better than ever with more PE Cases getting added to the WSO Video Library every month and now we have brought the entire course into a structured LMS for better retention and drilling!]
Our goal at the outset was to make an extremely comprehensive industry and interview guide that would make you very competitive in cut-throat PE interviews. We had countless beta users (from current PE professionals, management consultants and investment bankers, all at top firms) that were amazing in helping us shape the package into the ultimate resource for you.
When we set out to create this guide, our goal was not to simply be the best PE resource on the market. Our goal was to be the best BY FAR, blowing everything else out of the water. I'm proud to say that we have delivered on that goal.
Version 3 includes the following [note - the 2018 version includes significantly more]:
9 LBO modeling tests (3 back of the envelope LBO, 3 Basic (1 Hour) LBO Tests, 3 Full (3 Hour) LBO Tests) = priceless
15+ hours of detailed video solutions of these 9 modeling tests
200+ Pages of detailed insight into the recruiting, history, deal process and technical nature of the private equity industry
4 Sample PE resumes from Successful Candidates from a variety of background (consulting -> Large PE, Banking - > MM PE, Banking - > Sector Focused PE, MBA Student with International PE Experience)
The 30 most common technical questions and sample answers
Top 15 most common fit questions and sample answers
1 YEAR Access to the WSO Company Database to research 100s more company specific questions ($360 value)
1 YEAR Access to the WSO Video Library ($400 value)
Detailed walk-through of the 4 recruiting stages
Much more (see detailed Table of Contents below)
To get access to this resource and start studying right away, use any of the green buttons on this page and you will be redirected to a page that gives you more detail.
Learn More
As always, we never stop improving our products and services. This version 2.0 already includes a lot of video content we have incorporated into the guide, but we are always adding in more PE interview Cases into our video library to make this an even more interactive and valuable resource.
We are combining all of our best resources (WSO Company Database, WSO Video Library) to make sure that this product leaves you 100% ready for the competitive PE recruiting process (and also helps you get a better understanding of the PE industry in general)...and once you buy this guide, you get ALL the updates for free into the future (even if we raise the price)!
We've included a detailed table of contents below so you can see how extensive the guide is...
Good luck with your private equity recruiting prep!

Learn More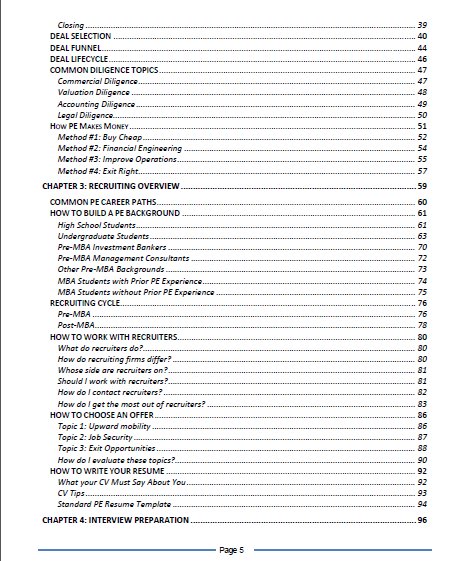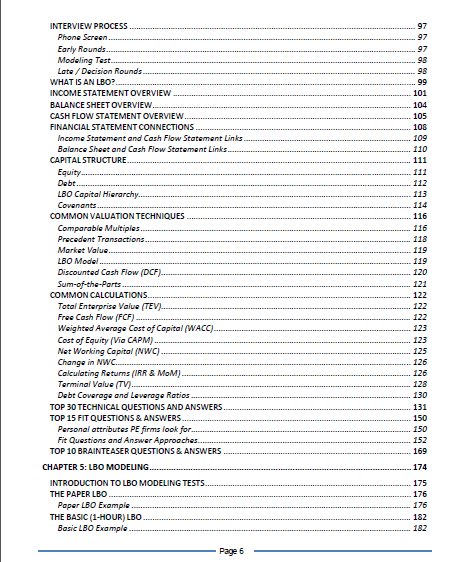 Learn More