The Joe Montana of Crypto | The Daily Peel | 7/7/21


Welcome to the second issue of The Daily Peel, your free 5-minute guide to the markets that will educate (and entertain) you each weekday morning.
Including:
Stocks -- from meme-stock insanity to plain ol' vanilla value
Puts & calls -- and how you can make bank...but also lose everything
NFT and shitcoin shenanigans -- buyer beware or to the moon?
Real estate -- REITs to investing directly in this asset class
Anything else you can think of where you put your well-earned bananas somewhere hoping to turn them into (many) more bananas...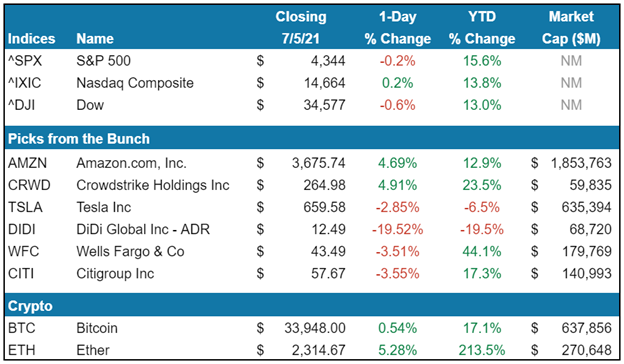 Amazon ($AMZN) – As he departs, former CEO Jeff Bezos may be a little salty today seeing Amazon stock rise 4.7% to an ATH, but I'm sure he'll be fine once he checks his bank account. In fairness, new CEO Andy Jassy does seem like the real deal, being hyped up like the new Fast & Furious movie. Amazon also semi-won its suit against the Pentagon for awarding a $10bn cloud computing contract (JEDI) to Microsoft, which helped contribute to today's gains. The Defence Department plans to cancel the contract and have the two split the work.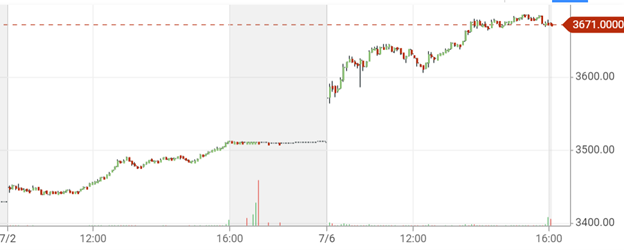 CrowdStrike ($CRWD) – I never thought that ransomware would be a bullish signal for certain stocks, but following this weekend's attack, CrowdStrike and others have proved me wrong. Offering protection against these attacks, the increase in demand more than makes sense. But after today's 4.9% bump for $CRWD, I have to imagine its board might be hoping for more attacks...at least a little bit. 
Ethereum (ETH) – Being the Joe Montana of the crypto world (a solid second-best), Ethereum is starting to garner more and more attention. Much of this attention and price appreciation is in anticipation of improvements to its blockchain network. Finally this morning, one developer slapped a date on the ever-anticipated EIP-1559, or the London Hard Fork, leading to a gain of 4.1%. Watch out August 4th, you just may become "ETH Day."


Make sure you keep an eye out for WSO Alpha (coming soon!) -- our new premium investing and research service. Get access to a real portfolio with 20%+ annual returns over the last 9 years, trade alerts and premium research.


Tesla ($TSLA) – Tough day for the technoking. An overall bearish market, struggles with Full Self-Driving, and a related lawsuit conspired to push Tesla down (2.8%) on Tuesday. Musk himself took to Twitter to clear the air around the slow rollout of generalized self-driving saying it is "shipping soon, I swear." 
Didi ($DIDI) – Yesterday, ride sharing firm Didi became the poster child of Chinese government scrutiny over tech companies. Almost every major U.S.-listed Chinese tech firm had a down day, but none as bad as Didi, which clocked in with a massive (19.6%)loss. This could be a sign of the CCP strengthening their grip on major homegrown tech firms, or maybe President Xi has some shares in Uber that we don't know about. 
Banks – Despite recently passing stress tests and dividend increases, U.S. banks largely saw red on Tuesday. Heading into a major earnings week for bulge bracket banks, shares in Wells Fargo, Citi, and Bank of America each lost more than (2.5%).


Wage Growth: While many of us are now being forced to confront our meme-stock losses, employees of restaurants and hotels have watched their paychecks moon. Labor demand is rising rapidly, showing further evidence of a rebounding economy. After the events of the year-that-shall-not-be-named, the Leisure & Hospitality sector has earned every penny.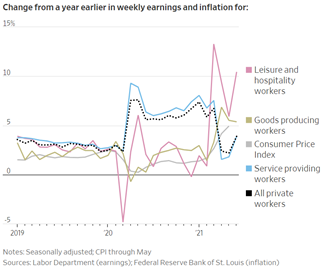 Food for Thought: Maximalists and HODLers alike have been mourning the Bitcoin decline for some time now. One group that is definitely not in mourning are those invested in decentralized finance or "DeFi". While Bitcoin is down (1.2%) in the past week, altcoins such as Uniswap, Aave, Sushi, and The Graph are all up more than 20% in the same time period. The DeFi engine itself, Ethereum, is up 11%. Yes, there is more to crypto than Bitcoin, despite what your cousin down in Miami says.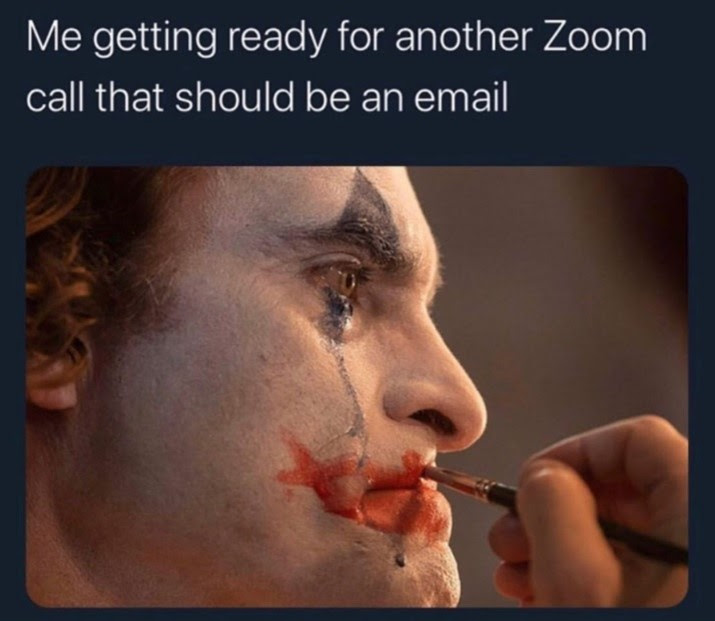 "Beware of geeks bearing formulas."
― Warren Buffet, 2009 Letter to Shareholders
Happy Investing,
The Daily Peel
Sign up for the WSO Daily Peel here.