Free Month
Contribute to the database and get 1 month free* Full online access!
Contribute and get 1 month free!
1 week free for intern submissions
Most Popular
WSO Premium
Full database access + industry reports: IB, PE, HF, Consulting
$8.08 per month billed annually
...or $19 month-to month
Includes All Industry Reports
25k Interviews, 39k Salaries, 11k Reviews
IB, PE, HF Data by Firm (+ more industries)
Have not seen him lately. Miss that dude. Funny guy.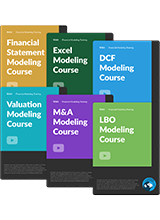 WSO Elite Modeling Package
6 courses to mastery: Excel, Financial Statement, LBO, M&A, Valuation and DCF
Elite instructors from top BB investment banks and private equity megafunds
Includes Company DB + Video Library Access (1 year)
Total Avg Compensation
January 2021 Investment Banking
3rd+ Year Analyst (18)

$155

2nd Year Analyst (87)

$152

Intern/Summer Associate (90)

$144

1st Year Analyst (346)

$134

Intern/Summer Analyst (298)

$83