Financial Modeling for Beginners
Financial modeling is the process of creating mathematical representations or simulations of a company's financial performance to aid in decision-making, valuation, and forecasting
Financial Modeling for Beginners
Financial modeling is the process of predicting and analyzing the company's future performance, generally through spreadsheet software like Microsoft Excel. This includes:
Calculating future cash flows
Determining funds and their future needs
Evaluating company performance, and more
Financial models often help decision-makers, such as business managers or parties, in an M&A transaction. As a result, they are probably one of the most common tools used across the financial modeling industry.
Financial modeling is a fundamental skill that is important for performing financial analysis. Industry professionals use it to derive a company's current value based on an analysis of its future performance. 
Financial modeling is used in banking, private equity, and other related finance and investment industries to value businesses, structure deals, and advise on transactions.
On the other hand, corporate analysts use financial models to analyze trends in their company's performance and help managers make critical decisions on future business operations. Hence, financial modeling skills are a must-have for those looking to get started in the world of finance.
Key Takeaways
Financial modeling is crucial for analyzing a company's future performance and deriving its current value, making it an essential skill in finance.
Financial modeling is used across various sectors like banking, private equity, and corporate analysis, enabling professionals to value businesses, structure deals, and guide strategic decisions.
Financial models come in various types, including the Three Statement Model, Discounted Cash Flow (DCF) Model, Merger (M&A) Model, Initial Public Offering (IPO) Model, and Leveraged Buyout (LBO) Model, each serving specific purposes.
Building a financial model involves understanding objectives, gathering inputs, obtaining data from financial statements, and connecting formulas to analyze and interpret financial data.
Proficiency in financial modeling is essential for roles in investment banking, private equity, equity research, corporate finance, and venture capital, playing a vital role in decision-making and valuation processes.
There are various types of models that are used in finance. The decision to use a particular model type is based on its objectives. We have highlighted some of the most common types of models a beginner would need to be familiar with for a career in finance: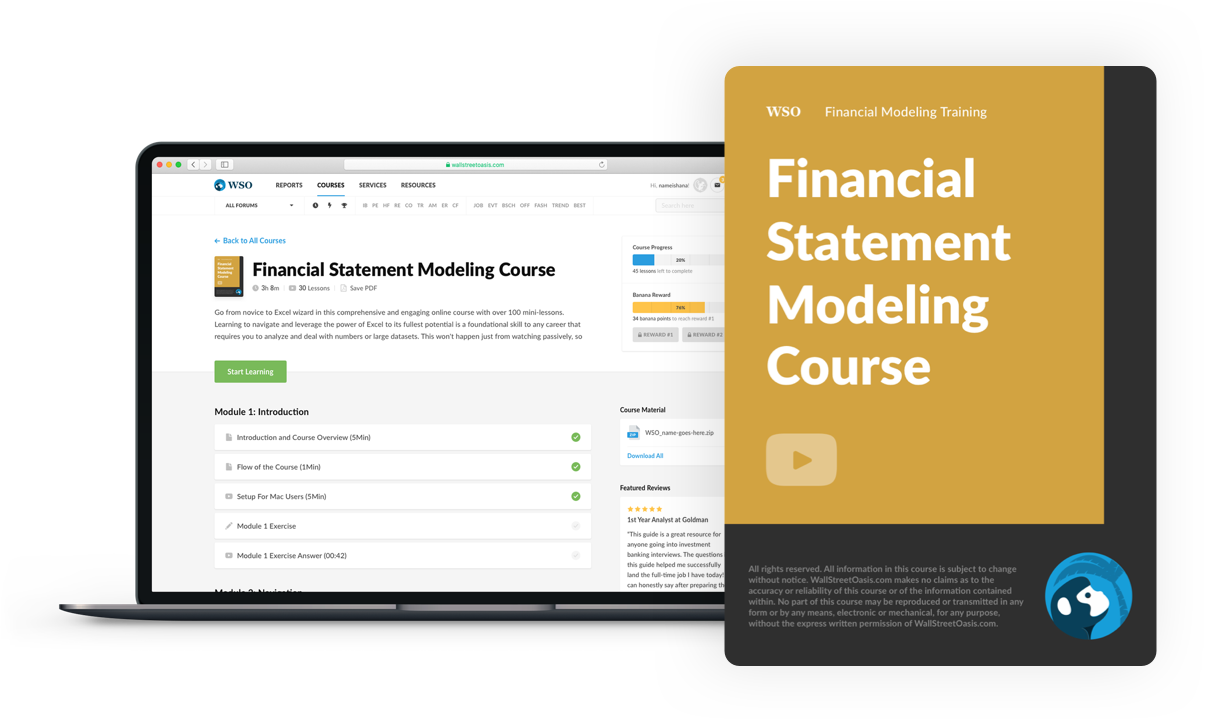 Everything You Need To Master Financial Statement Modeling
To Help You Thrive in the Most Prestigious Jobs on Wall Street.
The first step to building a financial model is understanding the model's objectives and deciding what type of model meets those objectives. Your model exercise will almost always begin with building the three-statement model. 
Next, make a list of inputs that are needed for your model. Some examples of inputs include:
The costs of goods sold
Wages and salaries
Sales revenue
Capital expenditures (CAPEX)
Interest expense, or income
The next step is to figure out the sources from which to obtain these inputs. They can often be located on the historical financial statements and equity research reports. Other places include 10-K and 10-Q filings, as well as merger proxies.
Lastly, fill out and connect the formulas or equations used in the model. Many different formulas or equations can be used depending on the type of model you're building. For example, if you're building a three-statement model on the income statement, one equation might be sales revenue minus the cost of goods sold equals gross margin. Wages and salaries can be reduced from it to arrive at operating profit. 
Financial models are built by professionals who work in the finance industry. Examples of such industries include:
Investment banking
Private Equity
Valuation
Accounting
Financial modeling is usually performed by those working in junior roles. They build these models to help their seniors make the right decisions and provide essential input to the overall decision-making process. At the senior levels, the skill lies not in financial modeling itself but in interpreting the model's output. However, someone who has never built a financial model will have a hard time figuring out what the output means and how they are related to the model's inputs. 
To understand financial modeling, you must have good familiarity with accounting. Accounting includes the study of transactions and analyzing and presenting historical financial data. It is a subset of business administration and finance.
A strong background in accounting allows you to understand financial models and comprehend how their various components interact with each other.
Financial modeling is usually performed on tools that make number crunching and data analysis easier and faster. Excel is the most commonly used tool for financial modeling. It is a versatile software that meets all the requirements required to build models, such as:
Versatility
Flexibility
Built-in formulas
An often underrated and underutilized functionality is the possibility of creating informative dashboards. This feature is mainly used in corporations, where data is presented periodically in reports. 
An example of this is the treasury department. This organization is required to manage the cash flow in the business and hence has to generate reports for follow-up on receiving payments from debtors, or structure payments to creditors, to ensure that there is no shortage of funds at any point.
Understanding how to build and interpret a financial model is only one part of the equation. Having a strong background in Excel is one of the essential prerequisites to land a role in finance. 
Since finance is a fast-paced industry, it is of utmost importance that anyone looking to break in matches the pace. This means cranking out a financial model every day instead of taking a fortnight. 
Being efficient with Excel can mean the difference between going home at 10 PM instead of way past midnight. Unfortunately, it is one of the reasons why new analysts tend to suffer a lot after landing a role in finance. 
A good financial model helps achieve the objectives for which it was built, is readable and understandable to an independent reviewer, and balances flexibility with accuracy.
The five considerations to consider to build a great financial model are:
Granularity: Refers to the level of detail that the model considers. Higher the accuracy required from the model, the higher its granularity, and vice versa.
Flexibility: The model's flexibility depends on whether it needs to be reused or used by other team members. In both cases, it is essential to have a highly flexible model.
Transparency: An excellent financial model does not obscure the data flow through the model. It is crucial to ensure that the source of all hard-coded inputs is correctly documented.
Circularity: Circularity happens when a cell refers to itself and is best avoided unless it is required. An example of a model that needs it is the LBO model.
Transferability: Models must be easily transferable to other users without compromising their data or structural integrity. One way is to ensure that no model directly takes inputs from local files, or if it does, then the documentation mentions it.
Various careers in finance and accounting require proficiency in financial modeling. These careers include: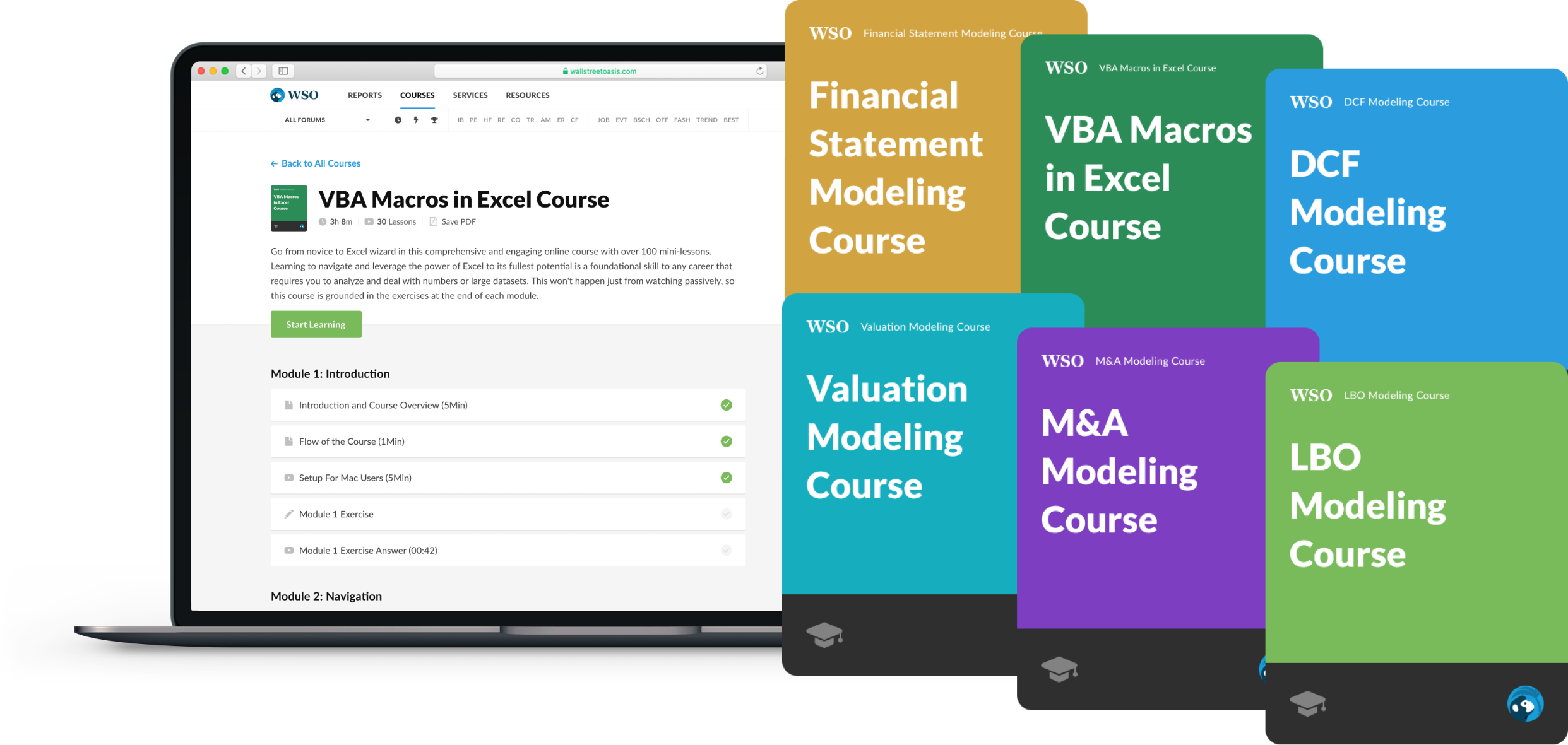 Everything You Need To Master Financial Modeling
To Help You Thrive in the Most Prestigious Jobs on Wall Street.
Free Resources
To continue learning and advancing your career, check out these additional helpful WSO resources: