Venture Capital Job Description
Breaking into VC and a day in the life of a venture capitalist
Venture Capital Job Description
Venture capital firms are private equity firms that invest in relatively new companies and startups with high growth potential. They invest a large portion of money in the startup in return for equity and often provide other resources to the small business to help it grow.

VC firms hope to "get in on the ground floor." The companies they invest in have yet to grow into large companies; hence, they can buy a large portion of equity at a relatively lower cost. 
These investments are also very risky because the companies being invested in usually are yet to establish themselves and could fail for various reasons. For example, outside competition could increase and squash early concepts.
Companies may not generate demand for their products or may struggle to expand due to insufficient capital. Most companies that venture capital firms invest in produce little to no return and often fail.
Venture capital (VC) is a subset of private equity, where firms or individuals make investments in early-stage companies and help them find success through some kind of mentorship in exchange for shares of equity. The individuals who run these firms or make these investments are called venture capitalists.
Key Takeaways
Venture capital firms invest in high-growth potential startups in exchange for equity, often providing support to foster growth.

Breaking into venture capital is challenging. It typically requires a strong academic record, internship experience, and extensive networking, with emphasis on knowledge in finance, technology, and entrepreneurship.

 A job in VC might not match the glamour it's often associated with. It offers less formal training, fewer modeling tasks, and limited exit opportunities compared to other fields.

Venture capitalists aim to maximize returns and identify new startup opportunities. Roles vary from financial analysts focused on research to senior partners who actively engage with portfolio companies.

Venture capital differs from private equity and investment banking in terms of entry difficulty, career progression, and the focus on early-stage startups. It demands a unique skill set and strong networking.
A job in venture capital is highly sought after and very difficult to obtain. Successful professionals in this field tend to have graduated from top schools, completed Master's degrees, and have professional experience.
Hence, candidates are expected to have significant knowledge of financial markets, business management, emerging technologies, and current industry trends. 
Those involved in this field typically have extensive professional networks that they can leverage to attract both investors and find investment opportunities.
In addition, in many cases, those in venture capital are entrepreneurs who have already started their businesses and know the work required to build a successful business. 
To break into the VC industry, a candidate must be committed, driven, hardworking, and extremely knowledgeable about a variety of subjects surrounding business, management, and technology.
Typically a VC firm has the following job titles in the order of seniority (highest to lowest):
General Partner 
Junior partner 
Vice President (VP)
Senior Associate
Associate 
Analyst 
These jobs cover a range of responsibilities focused on finding both investments and investors. A great amount of time at a VC is spent searching for promising new companies and researching new technologies and trends. 
Juniors in this industry spend a considerable amount of time researching these new companies, creating financial models, and assessing the feasibility of companies' business models. 
While venture capital typically can be very successful, most investments have a long time horizon which means that they aren't expected to be profitable for a long time. So if short-term investments and quick payouts are attractive, venture capital may not be the right industry.
Key Players In Venture Capital
The venture capital field is dominated by two key players: The VC firms and the angel investors. 
1) VC Firms
VC firms operate similarly to other private equity firms, managing pools of investor money and using it to make investments, particularly in young companies.
These firms have teams of people working on analyzing companies and making forecasts of company performance.
Because firms deal with companies with very little financial history, they tend to be focused on business strategy and business model, ideas, and look to the long term, rather than looking at past business performance and short term gains.
2) Angel Investors
On the other hand, angel investors are usually individuals or small groups of investors who use their own money instead of their investors' money to invest in very early-stage businesses.

Key Stages Of VC Funding
1. An early-stage company must raise capital to fund its operations and growth, which typically happens in funding rounds.
2. A pre-seed funding round is done before the company has any actual financials and is just starting. Often pre-seed funding is provided by the company's founders or through loans from family and friends.
3. Seed funding is early company funding. A company at this stage still has little financial history and requires funding for early work such as product development and demographic research. This round can be funded by friends and family or perhaps the founders. Angel investors may also play a role in funding at this stage.

4. Series A funding is when the company has become more developed and typically has some financial statements to present but still needs funding for its operations and expansion. Both VC firms and angel investors typically invest at this stage.

5. Series B and Series C funding typically include companies beginning to establish themselves but may continue to be unprofitable or need money for expansion.

For example, many tech companies struggle to create breakthrough products and need to expand to mass-produce their products before becoming profitable.
Usually, these funding rounds are characterized by a greater variety among investors, such as other companies, investment banks, hedge funds, venture capital firms, and private equity firms.
Venture capital has grown immensely recently. Venture capital spending was $643 billion in 2021; compared to the previous year's $335 billion, this is nearly a 92% increase YoY (year over year).
In addition, there have been 480 unicorns created in 2021, which are private companies, usually early-stage startups, that achieve a $1 billion valuation. They make up 51% of all unicorns in existence.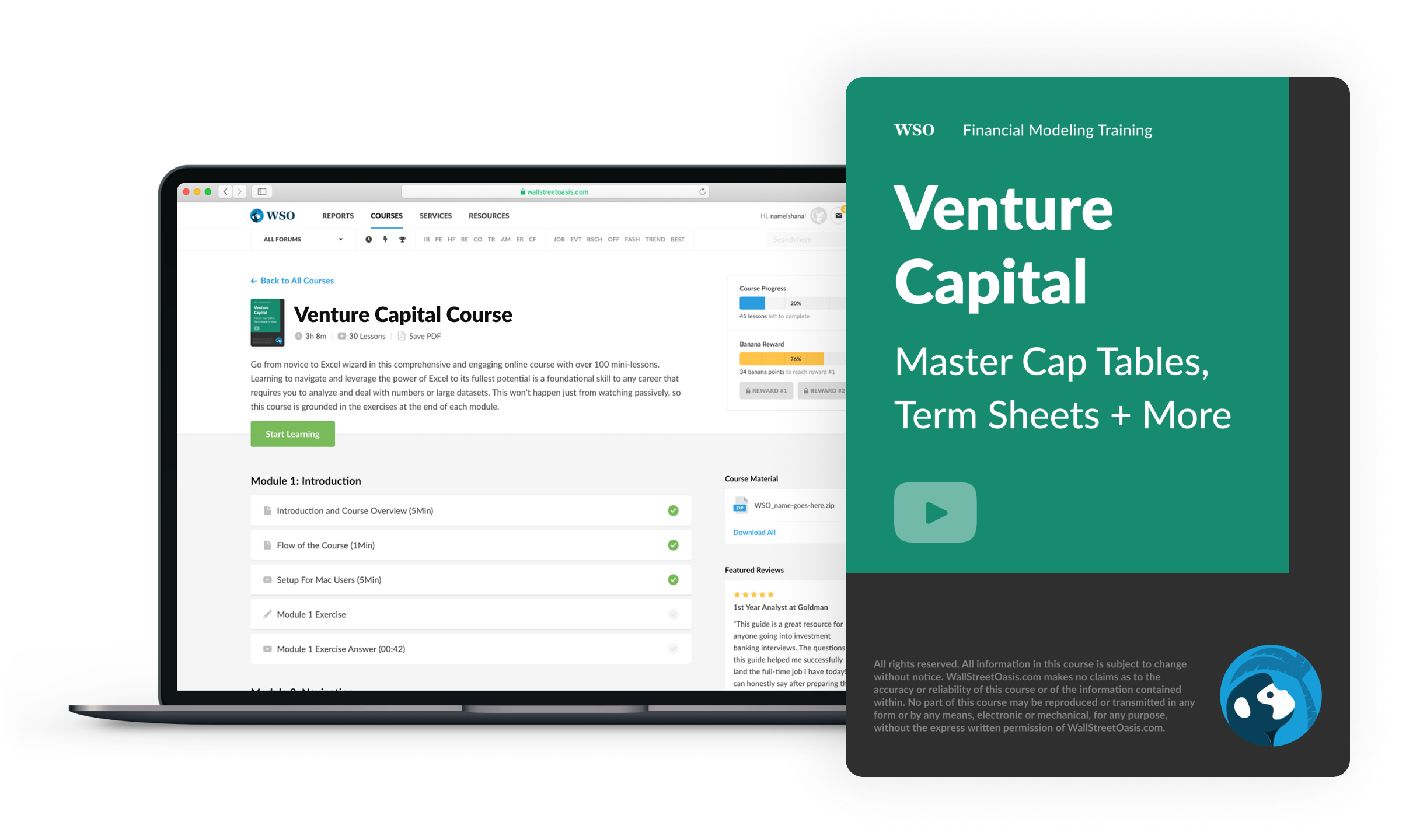 Everything You Need To Break into Venture Capital
Sign Up to The Insider's Guide by Elite Venture Capitalists with Proven Track Records.
Although there are a few established ways to do it successfully, venture capital is a very difficult career to break into. 
VC firms rarely hire recent graduates. The only way to break into venture capital as a newly graduated finance professional is to graduate from a target university with a 4.0 GPA and internship experience from top firms or startups. Even then, a candidate will need a lot of luck, a good network, and a lot of drive to make it. 
Often, a job in VC out of undergrad is not the opportunity it is glamorized to be. There is very little training and less modelling work than in other industries, and it may be difficult to acquire very desirable skills in such a setting.
There are also fewer exit opportunities in this field, and it could be beneficial to gain experience in other industries before joining venture capital.
More likely, a successful candidate will have a bachelor's degree in economics, finance, computer science, or a field associated with finance, entrepreneurship, or technology. In addition, they will often need to spend time in investment banking, corporate finance, or management consulting. 
A candidate should have at least a solid professional network to do well in VC. It could also be a good idea to pursue a Masters in Business Administration (MBA), which can add to a candidate's qualifications and may even be a good networking opportunity.
In addition, it may help increase the chances of joining a firm as an associate and potentially moving up the ranks.
Becoming An Entrepreneur
Another way to break into VC is to become an entrepreneur. VC firms are constantly looking for companies in their very early stages, so entrepreneurship is a key factor. Often, successful entrepreneurs are fantastic at recognizing the ingredients needed for a successful startup and know what it takes to start a business. 
VC firms also usually assist the up-and-coming business, where already successful entrepreneurs can be very helpful in lending support to new companies.
The only clear thing is that there is no single clear way to break into venture capital. There is no traditional way to get a job in venture capital because it is not a very traditional role.
While number crunching and financial modeling are still very present, VC is much more speculative, so it takes a keen eye and a special skill set to make it. 
If one thing is for certain, it is that one has to hustle to get a position. To have a shot, a candidate needs to be committed, and driven, aggressively pursue networking, and hopefully meet someone at a VC firm who can offer a position if they're impressed. In addition, they should be:
Big on reading and writing 
Learning about new companies and emerging technologies
Writing about new companies and finance
The key to making it in venture capital is being well-connected. You'll learn about new startups and opportunities by attending conferences, signing up for newsletters, and following the news on startups. Additionally, you should have a list of ideas that you've had the opportunity to work with or invest in.
It is no easy task to get a position in VC. To have a chance, a candidate needs to put in a lot of hard work and time.
The job of a venture capitalist is to make sure that the company's investments produce high returns and maximize growth. In addition, a successful venture capitalist will be able to identify new startup opportunities, assess the viability of those ideas, and then act as an angel investor or lead investment into a new business.
What you do as a venture capitalist depends on your role.
An analyst will be doing most of the work with numbers. As a result, their work will include a lot of research, due diligence, and the creation of financial models. To make a good impression as an analyst, it may also be a good idea to attempt to source deals and find entrepreneurs and promising new companies to invest in.
Associates are only a step above analysts and will most likely share some responsibilities. The work in this role includes doing a great deal of research and looking at numbers.
It will also most likely be an associate's responsibility to source deals and find new companies to invest in, which will take a great deal of time and involve researching emerging technologies and utilizing an extensive professional network.
They may also work with companies already in the VC firm's portfolio and help guide them towards success.

Senior positions may include several different roles. For example, senior positions in VC include senior associate, VP, junior partner, and general partner. The general partner in a VC firm is usually known as a venture capitalist. 
People in these senior positions spend a considerable amount of time consulting entrepreneurs, searching for deals and promising new companies, and talking to industry professionals.
These positions are also likely to be heavily involved in assisting companies within the VC's portfolio to succeed.
VC firms have somewhat different job functions than many other jobs in finance.
Rather than financial modelling and analyzing financial statements taking up the bulk of work, the majority of time will likely be spent searching for new companies, recruiting investors, analyzing technology trends and emerging markets, and connecting with entrepreneurs.
Indeed, in many cases, VC firms may be investing as much in an entrepreneur as in the business itself. 
As with other investment types, due diligence and financial analysis still play a large and important role in VC. VC firms also help assist the firms within their portfolio. Below is a helpful video from our Venture Capital Modeling course.
To work as a successful venture capitalist, you must assess opportunities and make sound business decisions. A successful venture capitalist will understand the strengths and weaknesses of different companies, prioritize their long-term success ahead of short-term gains and constantly monitor their portfolio for new opportunities. In addition, they must have sound knowledge of business strategy and business fundamentals to grow their company's profits. They must also have excellent written and oral communication skills easily translated into presentations, webinars, and investor pitches. While in many cases very profitable, venture capital is not a get-rich-quick scheme. Often the time horizons of investments are very far out, and paydays may not be right around the corner. Most of the companies in a VC firm's portfolio tend to fail. Hence, many VC firms pay base salaries and bonuses from a management fee, which is a percentage of the assets under management, and take a percentage of profits. It is usually a "two and twenty" fee structure, where a 2% management fee is applied to assets under management, and a 20% fee is taken from profits. The video below from our free Venture Capital video course explains the "two and twenty" fee structure in better detail:
Analysts and associates can expect to be paid anywhere between $80k to $100k, while more senior positions can make in the low six figures. Typically the general partner can secure a salary of $200k or more.
While these salaries are standard, the real money flows when the company can bag a big profit from one of its investments, although most of this profit usually goes to the general partner.
Just like any career, a venture capitalist's job varies from day to day, although they often have similar responsibilities over time. Below is a day in the life that demonstrates how a VC partner allocates their time.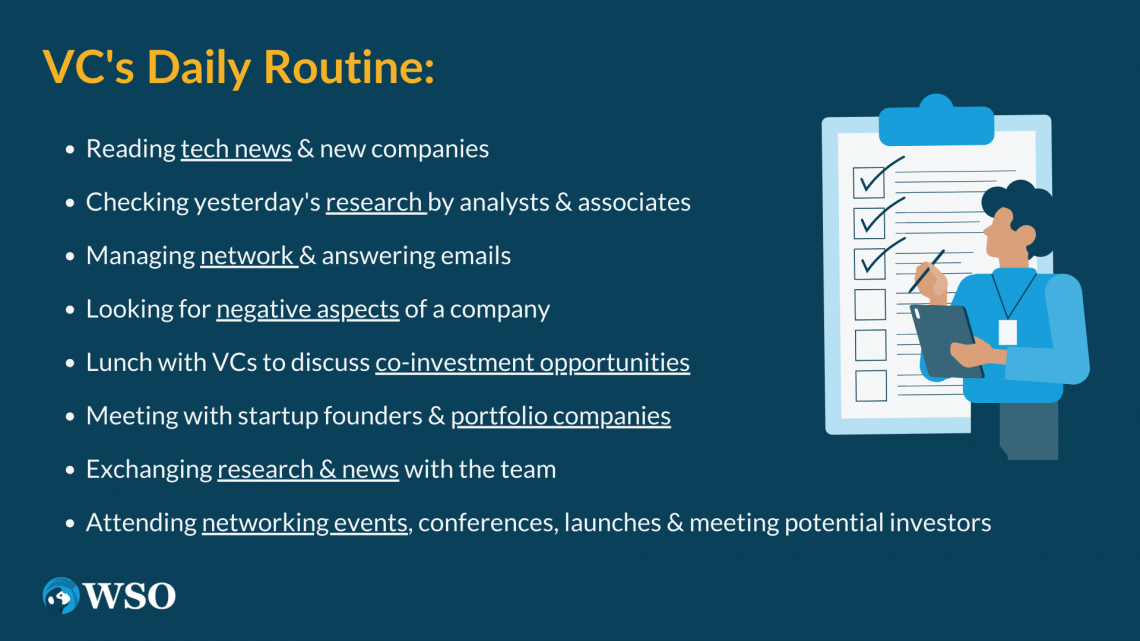 7:00 AM - Work may not start until later, although morning is a good time to grab a coffee and read about tech news and new companies.
8:30 AM - This is when the day starts. After getting comfortable at their desk, a partner will spend some time sifting through the news about emerging tech companies and new technologies and sifting through yesterday's research compiled by analysts and associates. 
10:00 AM - Answer and send emails.
A significant part of a VC job is managing their network, talking to other VCs, reaching out to potential investors, reaching out to various entrepreneurs and companies for potential investment opportunities, and reaching out to references of entrepreneurs to get to know who they are and their business better. 
A large part of VC is looking for negative aspects of a company; if they reach out to a company, it means it already has looked promising. The job then requires finding out how promising they are by:
Looking for negatives
Talking to people within the particular industry 
Seeing if there is demand for their product
Checking customer reviews
Looking at competitors to see if this is a good company or if a competitor would be a better investment.
12:00 PM - Go get lunch with other VCs. It may be a lunch "break," but it is very much a part of the job. These VCs might be friends and work very closely together, but this is a good time to talk about various co-investment opportunities, recommend various companies, and share news. 
VC firms may be less competitive than they are cooperative. Usually, a VC works with several other VCs to invest in startups together, spreading risk among multiple firms and indicating a better investment if more VC firms are willing to invest in it.
1:30 PM - Meet with the startup founders for a potential investment. Get to know the entrepreneur and team as much as the business model and look for potential problems within the company.
3:00 PM - Meet with companies in the VC firm's portfolio and assist them with any issues or questions. Give them contacts that can help them get information about how the startup is doing and its operations.
Established venture capitalists spend most of their time helping their portfolio companies. Less established VC partners may spend more time networking and looking for new investment opportunities.
6:00 PM - Meet with the rest of the team: exchange research and interesting news and potential companies. Give analysts and associates interesting topics, products, or companies to research.
7:00 PM - End of the workday. May meet with more VCs for dinner or head home for the day.
Many days include other networking events such as tech conferences or product launches that a VC partner can attend and meet people at. Other days include travel or meeting with potential investors. Above, however, is what a typical day may look like in the life of a VC partner.
Despite being a type of private equity, venture capital and other private equity firms value companies quite differently to make investment decisions. People at both places also tend to have very different types of days 
Private equity is simply investing in private companies or taking them private by purchasing outstanding shares. It is opposed to public equity, which would be any stock available on the stock market to typical investors. 
The biggest difference between VC and other types of PE is the stage of business when they invest. Typically, a private equity firm invests in companies that already have established financials and can be fairly analyzed based on past performance.
In addition, these companies have already established a market and an audience and have a product or service that generates positive cash flow. Common examples of private equity are leveraged buyouts (LBO), distressed funding, and funds of funds (FoF).
On the other hand, venture capital firms invest primarily in startups in the very early stages. In many cases, these companies will not have solid financial statements and have yet to make a profit or even release a product or service.
Usually, it is hard to value these companies by analyzing financial history alone. Instead, venture capitalists consider the underlying business strategy and product, and in many cases, an investment in the company is just as much an investment in the entrepreneur themselves.
In many cases, exit opportunities are also greater at PE firms than at VC firms, as the type of work in PE is much more similar to other industries than VC.
VC firms have far fewer successful investments than private equity. However, those that are successful generate far greater returns than most private equity investments. Usually, PE firms take much greater shares of equity, many times even 100%.
On the other hand, VC firms typically invest in groups and take less equity in a company to lower risk. Even with this being the case, most PE firms make more money overall, and it can pay more to work in a PE firm than a VC firm, except perhaps as the VC partner. 
U/ThatOtherGuy, a first-year associate at a VC firm, describes what they feel are major differences between PE and VC in this forum thread. 
They feel that pay is much worse for VC than PE; however, the lifestyle can be much more rewarding. Much of the work in VC can include dinners with entrepreneurs, attending tech panels, and going to product launches.
PE and VC may share the same number of hours, but "the work itself can feel more like a lifestyle if you enjoy it." they say.
Aside from lifestyle, they say that the corporate ladder in PE is much better defined, and sometimes a career path is difficult to navigate in VC and can feel much more stalled than in PE if one isn't able to utilize their network effectively.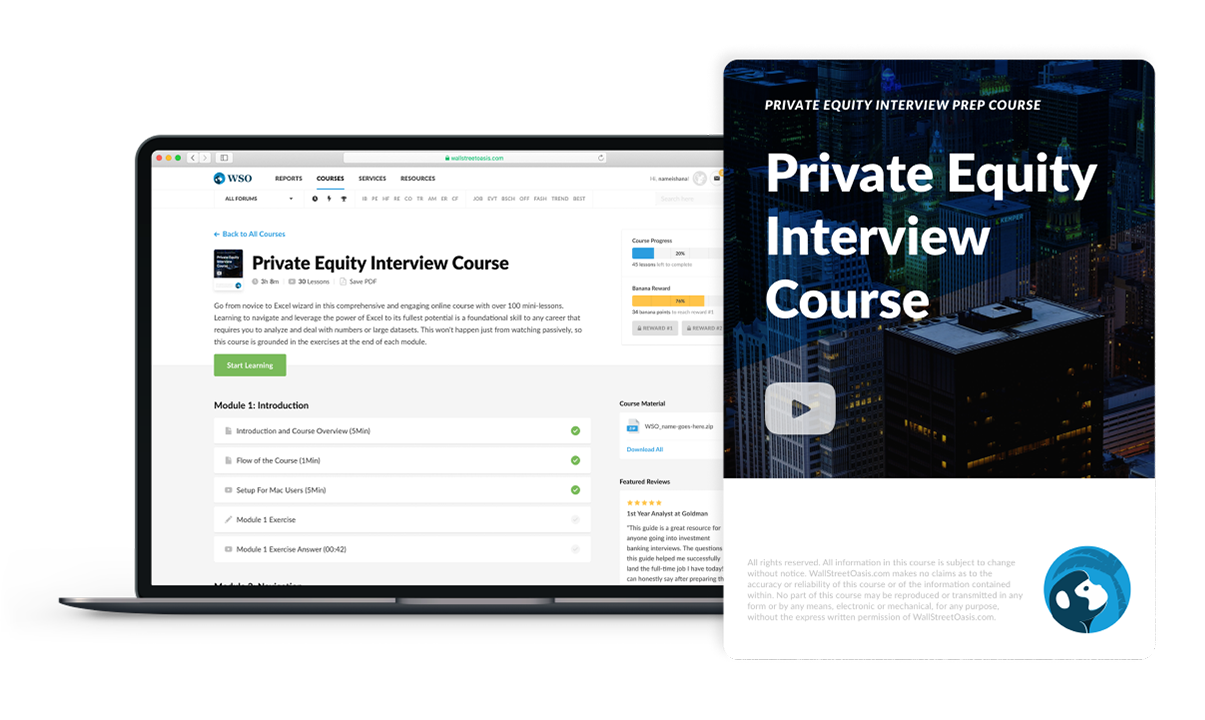 Everything You Need To Break into Private Equity
Sign Up to The Insider's Guide on How to Land the Most Prestigious Buyside Roles on Wall Street.
Venture capital and investment banking have no shortage of differences; the business model and the jobs are very different. Some of the key differences between the two professions are broken down below.
There is a much more straightforward path to investment banking. Venture capital is tough to break into, especially when fresh out of school.
Once in investment banking, there is also a much more well-defined corporate ladder.
It is easy to understand when promotions are coming and what to expect as candidates climb the corporate ladder. 
Hours are also gruelling in investment banking, which sets it apart from VC. For example, investment banking analysts often work 80-100 hours per week and must be on call 24/7. For this reason, investment banking pays substantially more than VC, probably the highest salaries of just about any industry in finance.
Investment banking does not involve investing in startups. Often an investment bank will provide financing to private equity firms through their leveraged finance (levfin) division; however, they typically do not invest in young companies.
Instead, investment banks are largely concerned with assisting other large companies with navigating major financial transactions. Some of these services include:
This also changes the type of work being done considerably. Those in investment banking spend a much greater amount of time working, and it involves more grunt work than VC. 
A person starting out in IB is usually expected to perform a large amount of financial modelling and research and crunche a lot of numbers. They also spend a lot of time creating pitch books and presentations. 
This work is much more numbers-focused than VC as investment banks work with established companies that have a plethora of financial history and can be much more reliably valued and forecasted than in VC.
This also requires a lot of modelling and working with numbers because they are assisting in large financial transactions that can be extremely complex and require a lot of due diligence.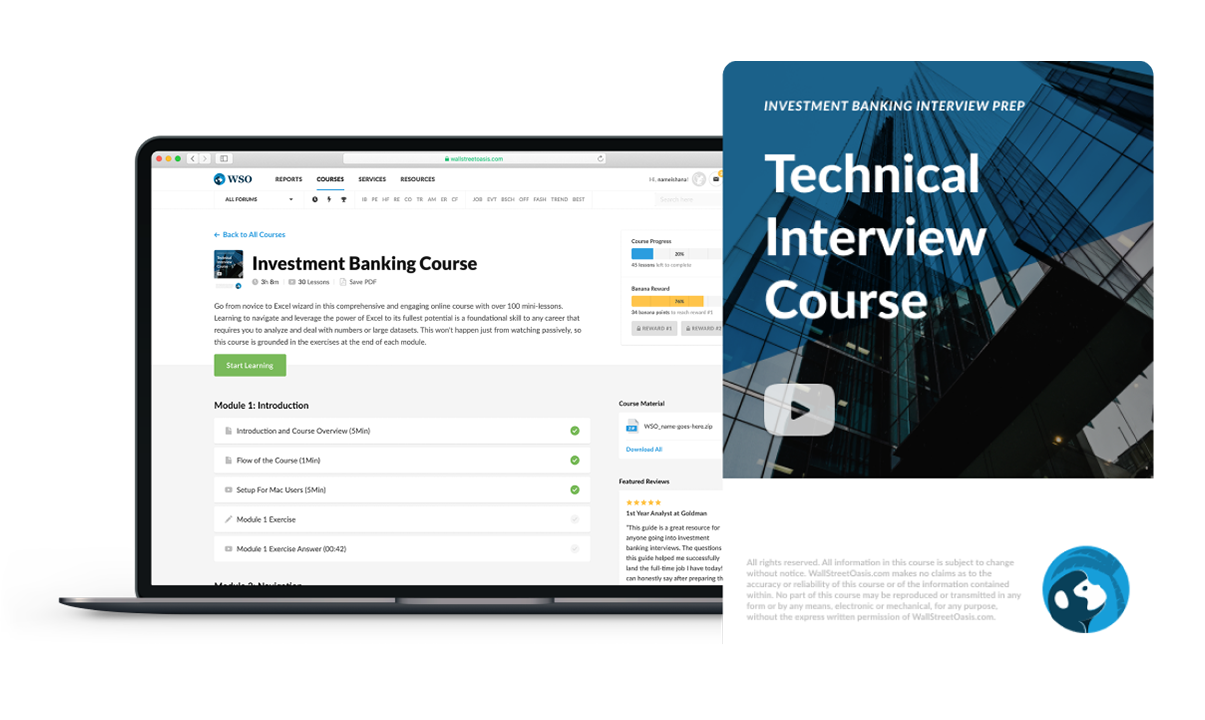 Everything You Need To Break into Investment Banking
Sign Up to The Insider's Guide on How to Land the Most Prestigious Jobs on Wall Street.