Fake It Till You Make It, Baby
ST
Points)
on 12/28/11 at 8:00am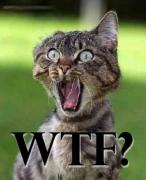 I love, Love, LOVE the following story. File this one under "Only in America". If you weren't yet convinced that today's tech and Web 2.0 space is one giant mass of froth, then this will seal the deal for you. I gave Groupon a hard time for it's ridiculous valuation and questionable accounting, but at least they had a business.
Apparently that's not a requirement to pull in venture capital today.
I'm referring to the recent $1.5 million angel raise completed by Vimeo founder Jake Lodwick for his latest venture Elepath. What does Elepath do? That's an excellent question. Not even Jake knows the answer.
"I just don't think it makes sense to have a product idea, THEN raise money, THEN build a team," Mr. Lodwick told Betabeat over Gchat last night. "People need to trust each other and build up momentum as a team and once we have that, we can drop everything and focus on a great product idea."
Umm...yeah.
Boys and girls, I am telling you to drop everything you're doing right now and go build a VC deck. You don't even have to know what your company does anymore. And that's a beautiful thing. Just give it some lofty hipster Web 2.0 name like ForwardHo or TwitDangle and you're in. Investors are horny to throw cash at you.
To his credit, Lodwick did start Vimeo and Busted Tees, and he was a co-founder of CollegeHumor, so there is a track record there. What it's a track record of I have no idea. All I know is that whomever is in charge of the email campaign at Busted Tees is as relentless as a dog with two dicks. If they could cut the emails down to about five a day that would be great.
All joking aside, if you've got an Internet or mobile idea - no matter how harebrained - you should shop it, like, right fucking now. Shit's ridiculous out there.
A fool and his money are soon partying.