People without Facebook Accounts are Viewed as 'Suspicious'
O
Points)
on 8/7/12 at 4:30pm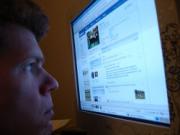 According to a recent write-up in Forbes, not having a Facebook account can make you seem suspicious. As the blog details, quitting Facebook, or foregoing it altogether, can lead to suspicions about your character in both your personal and your professional life.
While the story is based on a preponderance of anecdotal evidence, since hard data on the subject simply does not exist, I still find it very disheartening.
I know that Facebook-bashing has become the cool thing to do these days, what with its share price getting hammered on a weekly basis, but lately I've legitimately found myself growing sick of Facebook. And I'm sure I'm not alone.
As I see it, there are only three things keeping me on Facebook, with each of them slowly losing their importance...
Photos
Keeping up with distant friends and acquaintances
Birthday Reminders
Let's tackle each of these reasons, one at a time.
Photos: This is more of a laziness on my part. I almost never take photos of any meaning. I have one album on Facebook from one trip I went on. That's it. Otherwise, every photo on there is from a friend or an event where I happened to get tagged. I suppose my fear is that, without Facebook, I'd simply never take or keep any photos.
The counter-point is that I'd be forced to take photos, and that the photos I'd take would be more meaningful, if I didn't have the book to do it for me. However, if anyone ever opened up my iPhone and looked at my photos, they'd find that about half of them are of my girlfriend's cat, so I'm not overly convinced I'd do much else. Still, Facebook isn't the only way to hold onto photos.
Keeping up with distant friends and acquaintances: For a while, this was the biggest thing that kept me going back. Up until about a year ago or so when I realized, quite simply, that I just didn't care to hear what so many random people had to say. It was a bunch of noise and non-sense from people who, quite frankly, I wouldn't even necessarily go out of my way to say hello to if I saw them on the street. So, I purged my friend list. Recently, I've been thinking it might make sense to do it again.
As I see it, there are maybe three or four people that I am friends with on Facebook who I'd have trouble keeping up with otherwise, and one of them is a Marine who is rarely in one place for an extended stretch of time. I honestly sometimes wonder if Facebook makes me, and others, lazier about keeping up with people. When I should call or email someone, I might just write on their wall. On some level, I think doing that cheapens our inter-personal relationships. Not to mention, I imagine there is an entire generation of people 10 years younger than me who are absolutely incapable of having a serious phone conversation.
Birthday Reminders: I actually think this might be Facebook's best feature. I simply don't need to remember everyone's birthdays because it does it for me. And the best part is that I didn't even need to ask anyone or write anything down.
Maybe this should've been my number one reason for keeping it.
Anyway. Forbes' article really struck a chord with me because I think the idea that one would be considered 'suspicious' for not having a Facebook account is insane and an attack on basic human dignity. At its core, Facebook is a time suck. A black hole where people pass minutes and hours by reading frivolous updates and check-ins. Compulsively going back to see if any updates took place since they last checked two minutes ago.
Go anywhere. Go to a park. Go wait in line for coffee. You'll almost certainly see someone checking Facebook on their phone. Are we really that incapable of spending time without distraction? Do we really need to fill our minds with noise so frequently?
I'm not trying to come off as a luddite, but, more and more, I fail to see the use for Facebook other than as a time waster. And, frankly, there are way better ways to waste one's time than reading over status updates from the extraneous people in one's life. I'll take Reddit over Facebook 10 times out of 10 if I've truly got nothing else to do.
Further, in addition to providing a minimal social benefit at best, it provides virtually no professional benefit. If anything, it can harm you professionally depending on what's in your profile and photo collection. If I'm looking for a professional social network, I'll log in to my LinkedIn account where I never purge connections and am very open about my status and skill set. In fact, I've had multiple potential job opportunities come my way thanks to LinkedIn and have signed up for a paid account on several occasions and found it to be legitimately helpful.
I know this isn't anything particularly new or groundbreaking, but as I talk to friends I find that I'm definitely not alone.
Have any WSO monkeys cut their chains and left Facebook? If so, how'd you find it? What drove you to do it, or, what might drive you to do it? Lastly, what might stop you from leaving it?