WSO Conference is HERE! SOLD OUT!
O
Points)
on 7/28/12 at 3:30am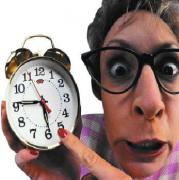 The WSO Conference is TOMORROW, Saturday, July 28th.
We are SUPER excited about the panelists and speakers that have decided to grace us with their presence. Among them we have Goldman, Evercore, BAML, UBS, Citi, Houlihan, JP Morgan & Barclays represented....and MANY more.
I know some of you are nervous, but don't be. The atmosphere will be fun and relaxed (business casual), just like the site. We're all there to learn and have a great time meeting face to face....and I honestly can't wait to meet all of you. It's been a lot of hard work leading up to tomorrow, but I think all of you will be really happy you attended with the list of speakers and panelists we were able to pull together. If you are a super late to the party monkey, we will allow walk-ins at $200 (if there is any room), or you can get one of the last tickets left by clicking below - only 6 spots remaining (as of 11:03am EST).
Attached to this blog post is a PDF of our agenda...you'll get a quick glimpse of the topics we are discussing.
I really believe the MAJORITY of the value you will get from this conference are the connections that you will make from attending. From the happy hour the night before, to the day conference, to the after party, there will be ample time to talk with your fellow community members and make meaningful connections (this on top of all the free stuff and discounts listed below you will get for attending).
Questions? check out our FAQ thread: WSO Conference FAQs.
Latest Discounts for Attendees:
1) 20% off resume reviews ($40 value)
2) Free 1 month access to the WSO Video Library ($39 value)
3) $10 off each of our Career & Interview Guides
E-mail [email protected] if you have already signed up to receive these discounts (guide codes will be passed out at conference). See below for more...
Additional Discounts:
4. All conference attendees will receive 50% off their first mock interivew from Wall Street Mentors, a savings of $84.50.
5. Free 3 months access to WSO Job Board ($40 Value, e-mail [email protected] with the email you used to register with the conference and your username. You should have access within 24hrs.)
6. Our partner Wall Street Prep is offering free access to Excel Boost ($199 Value) for 1 Year to all conference attendees. Visit wspanalytics.com for more details on how Boost can make you an even more efficient in Excel Master.
Once you purchase a ticket, please e-mail [email protected] with your Order ID # on your receipt e-mail to start using Boost Pro.
7. Free WSO T-shirt ($4,000 value).
What else... Afterparty after the conference! See more info here