Congrats to the round 1 admits!
Pages
Hedge Fund - Other - 3rd+ Year Analyst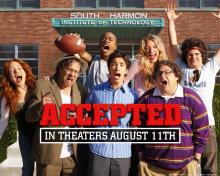 So round 1 decisions are out at almost all the b-schools, and a bunch of people I know have been fortunate enough to get into top programs. They're obviously ecstatic, as they should be. Congrats to all of you guys who got in! Your hard work has paid off, and you can now relax and enjoy the holidays. Best of luck as you guys embark on the 2 most exciting and transformational years of your lives.
Upcoming Events
Feb 9 2016 -

5:00pm

to

6:00pm

Feb 10 2016 - 8:00am

to

Feb 11 2016 - 8:00am

Feb 14 2016 -

3:00pm

to

4:00pm

Feb 15 2016 (All day)

to

Feb 16 2016 (All day)
Poll
Who do you want to win the superbowl?
Panthers
29%
Broncos
36%
Don't care
35%
Total votes: 222