Other - Student / Prospective Monkey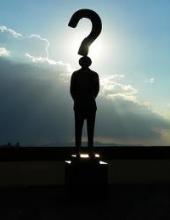 I have been networking quite a bit (students, analysts, associates, VP's+) and a common theme that comes up is 'reading/researching in your free time'. Many of the people I have spoken to read financial market books, invest in stocks in their free time, know a lot about what's happening in the financial markets etc and seem to be on ball with exactly they want to do with their life.
I sometimes look at them and think 'oh crap I see why I'm not landing interviews - I probably am doing 30% of what they are'. Does anyone else feel this way?
Does anyone feel like the recruiting system doesn't really give you time to seriously think about what you want to do with your life and you are categorized/pressurized to choose early?
How do you truly decide what you want to do - at least short term in your life - when the level of competition for a role is so high that you stand a very little chance of even experiencing the type of work that you may enjoy?
Would love to heard your thoughts. :)
Upcoming Events
May 24 2016 - 8:00am

to

May 25 2016 - 8:00am

May 29 2016 (All day)

to

May 30 2016 (All day)

Jun 1 2016 - 8:00am

to

Jun 2 2016 - 8:00am

Jun 8 2016 - 8:00am

to

Jun 10 2016 - 5:00pm

Jun 15 2016 -

7:30pm

to

8:30pm
Poll
Who is your favorite Hedge Fund manager?
Bill Ackman
12%
Steve Cohen
8%
Ray Dalio
18%
Ken Griffin
9%
Carl Icahn
10%
Jim Simmons
5%
George Soros
10%
David Tepper
6%
David Einhorn
9%
Seth Klarman
8%
Other / None of the above
6%
Total votes: 359