Linkedin Usefulness?
Points)
on 7/4/12 at 3:00am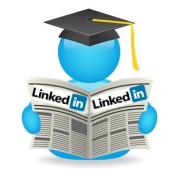 How important (and or necessary) is linkedin in order to be able to land internships and jobs in finance? It seems as if everyone is using it these days and I have heard mixed reviews on its usefulness. Right now I'm networking through personal connections (i.e. my best friend's father is an exec at a company working with a pe firm and thus I was connected to the pe firm)
Also how important is it to have a lot of connections (to make your linkedin look legit) and what if I've only held one internship at a small firm consisting of less than 10 employees?
Apparently only 23 of my facebook friends are also on linkedin at all (I'm a college underclassmen) and I could add say 20 or so more people from the workplace. Would a profile with 45 or so connections be useless and/or distasteful?
Tags: