My not-so-secrets to success
IB
Points)
on 10/31/12 at 7:30am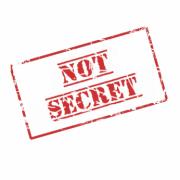 In the past few months, I've been approached on a few occasions by college-aged folks asking the typical question: how to succeed on the street from a less-than-stellar undergrad background. It's given me the opportunity to look back on my admittedly short career (6ys since grad) and reflect a bit. What have I done right? Where did I trip up? What would I change? Success in business certainly ain't rocket science... If you ask me, anyone with a decent math and writing skills can kill it on the street, regardless of your collegiate background. 
That said, here's my take. You can find my general career path if you search posts, but to rehash: went to a city school (think SUNY/CUNY), paid about 5k a year in tuition, graduated with 17k in student loans and started in the back office of a middle market bank. Busted ass and ended up in banking. Hopefully I'll get the VP nod next year. Here's how I did it, in no particular order.
1) keep everything in perspective. Family first- everything else is secondary..
2) don't get discouraged. There are going to be naysayers along your path. Use them as motivation. Set yourself a goal to prove them wrong. You CAN make it out of ops into banking. You CAN make it into banking from a shitty college. Nothing is impossible.
3) stay focused on your next step. Don't set goals that are too far out... Maybe you'll make parter by the time you're 40, maybe not. Main thing you need to focus on now is making associate. That's all that matters right now- the next step.
4) be diplomatic. Don't shit on people when they piss you off. Don't fire off and send nasty emails - to anyone. Especially not clients.
5) Respect the admins. Appreciate what they do, and show it. Wish them happy birthday- merry Christmas. It's the little things that count, and they can (and will) fuck your career up if you treat them like shit.
6) be genuine, don't be a dick - to anyone. If you do start to succeed and move up the ladder, don't you fucking dare step on anyone to take that next step. Even if you win out at someone else's expense, it'll make you look like shit.
7) never forget where you started, where you came from. Keep your feet firmly planted on the ground. Nobody likes a cocky asshole.
8) be ethical in your business dealings. Enough said. We get a bad enough rap from the media. Don't be the asshole that fucks up bankers public image any more than it already is.
9) have an unquenchable thirst for success. Focus on greatness. Good is not enough. It never will be. 
10) think and act like an owner, and one day- you will be.
11) find a mentor that believes in you. Make them want to take a gamble on the kid from the shitty school. Prove it was one of the best personnel decisions they ever made.
12) take personal pride in your work. If you have difficulty doing that, you are probably in the wrong line of work.
13) be ethical - have I said that already? Worth repeating. Be ethical. This is a business that can tempt you do do some stupid shit for short term gain- don't do it. If you do, you may very well ruin your career forever. I have seen it happen before. Get blacklisted on the street, and you're done.
14) be coachable- extremely coachable. 
15) keep your chin up (see #2). This is a difficult industry... There may be days, weeks, months, even years that absolutely suck. Stick it out, it'll get better. Your career is in your hands.
16) go where the firm needs you. Even if it's equities in dallas. See #10.
17) when your star starts to rise, you may find yourself with less friends. Fuck em. They were never your friends to begin with - they are your colleagues.
18) commit to your firm. Even if you can make 50% more elsewhere, stick it out if things are moving along title-wise. Firms reward commitment.
19) don't complain. To anyone. Whiners get left in the dust.
20) have a go-getter attitude. Go above and beyond. Don't be shy. No upside to being shy. also no upside to brown nosing, so hit a good balance.
Hopefully this is helpful to some of the younger monkeys out there. I remember when I started out on WSO... 2007, I think? My tag has since changed from analystguerilla, to associateguerilla, to AVPguerilla. And I have every intention of dropping that "A" from my tag at then end of this year. 
These not-so-secrets to success are working for me. Try them out- you may be pleasantly surprised.
I did it. So can you. Go.
Step 1: Dream the Dream || Step 2: Live the Dream || Step 3: Rinse, repeat.