Non-Target breaks into IB
IB
Points)
on 5/19/12 at 5:00pm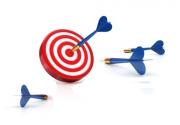 This might be a little long so bare with me..its early in the morning,
I go to a completely non-target school where we get little B.O recruiting and pretty much all sort of management programs from Enterprise to Toysrus and Target. I went into my non-target school as a marketing major but was always interested in finance. it wasn't until I had my first finance course junior year that I decided I want to pursue finance and thus changed my major Spring of 2011.
I had a decent resume however the format sucked. I applied to this S.A, B.O position in my junior year and didn't get chosen for an interview and there I thought my life was over and gratefully discovered WSO. Looking back it was prob the best thing to happened to me, I might of never discovered WSO and known the difference between IB, S&T AM, PE ,E.R and BO, MO and FO.
After I discovered WSO I jumped around wanting to do S&T, AM and IB. I ended up wanting to pursue Ibanking because I have no passion for the market and Ibanking seemed logical since I wanted to end up at V.C firm because of my passion for Tech.
Last summer I spent networking with alums and non-alums I prob didn't network as much I should of but I did end getting an interview with a MM Ibanking firm but didn't walk away with an offer(first ib interview and superday learned a lot).
Come Jan of this year I was thinking of delaying graduation by a semester and try to break in. But had no interviews. I had gotten a superday invite for a commercial banking summer analyst gig but no offer. This was a huge blow to my self-esteem and thought it would be my last chance and that finance wasn't for me.
In March I applied to this diversity internship program where you get placed into a BB, MM or boutique in their Public finance division for a year. I applied and thought I wasn't chosen since I didn't hear back until the end of April. Last week I had my interview and yesterday I walked away with an offer and signed all my paper-work. I will be starting in July for a well known boutique that is a leader in Public Finance. So I officially made it into banking and from here I can move onto bigger and better things.
Special thanks
UFOinsider- Seeing how much he struggled to get where he is from his post makes me think twice about giving up.
Ant better known today as TNA -
erignal-
Things I recommend people should use
WSO- Technical guide-very helpful
WSO- Behavior guide- IMO this guide could be used for any interview, marketing, finance.
WSO Resume service- I have mixed feelings about this, it really made my resume look neat and sharp but when I started networking people made fixes along the way. Also I never got that follow up it says when you buy the service- what that about?
BIWS- Great to learn about modeling
BIWS- Interview guide
M&I
Looking back certain things happened for a reason and turn out to be for the best. If I had ever taken the B.O job I might of not found WSO and know the difference between B.O, M,O and F.O and not be as competitive as I am today. And I feel that this program will offer me with more opportunities than if I had gotten the offer from the MM I interviewed with.
Thank WSO and l ook forward to becoming a certified member next month and look forward to helping this community and other monkeys break in.
BTW- never had an internship, just sales jobs as telecom stores.