SA's who can't dress

O
Points)
on 6/13/12 at 1:00am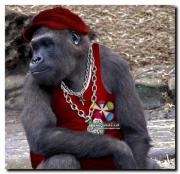 re: Those of you looking for last minute suits
Personally I don't judge on attire/accessories too much as long as the sa/intern dresses decent, their suit/shirt/tie fit properly, all is clean, matching, they know how to put on a tie, no "MD shirts", no fake watches, no alligator-skin scarface shoes, etc.
I usually try to give them some pointers the first day at work if I see something that might lead to them getting shit in the future. If they bought their suit at mens wearhouse I personally dont give a shit, but that's just me
How nitpicky do you guys get when judging the attire of your SA's and Interns?
What is the answer to 99 out of 100 questions?