Success Story - Thanks WSO!!!

EN
Points)
on 11/5/10 at 6:35pm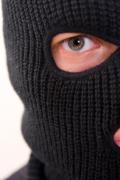 Thanks, WSO! I finally had sex for the first time last night. It took a lot of effort and persistence but I finally did it. I couldn't have done it without the great advice I received on WSO. Looking back on my experiences, my advice for prospective monkeys is to:
1) Network: Hide your true intentions and pretend you just want to talk for a few minutes. Act like you're genuinely interested in what they're saying. If you get them blabbing on about their personal BS, like their new fancy hand bag, then you're getting somewhere. If you talk to these types enough times, consistently feign genuine interest and ask interesting questions, you'll eventually get what you want.
2) Know when to be direct: In other cases, you may encounter people who are more forward. Skip the BS and just straight up ask these people for what you want. You'll usually encounter these types of professionals in dark alleys, scantily clad and approaching automobiles. Often times, as was the case with me, they'll be so impressed that you managed to track them down that they'll straight up offer to help you without you even having asking. But watch out for their big, black bosses - they're not so friendly.
3) Cold call: I got a copy of the yellow pages and cold called every number in the book. You gotta know your pitch and be ready to impress, just like Will Smith in The Pursuit of Happyness. A lot of times they told me to "stop calling you fucking psycho" but don't let a simple no deter your overall efforts; just realize that these people are simply less open to networking, so work even harder to develop a warm lead with such people. Never stop calling and leaving messages to show them you really want it. Also press *67 to block your phone number.
4) Be Bud Fox: How did Bud Fox get in front of Gordon Gekko? He got creatively aggressive. He said "fuck calling" and showed up at Gekko's office on his birthday, with a present. You may not be able to figure out birthdays, but you can still just show up unannounced like Bud Fox. Drive around neighborhoods, knock on people's doors, and ask to speak with them. DO NOT forget to bring a birthday gift - it creates a "warmer" lead. Let them know you are the one that's been calling so much – this should impress them, just like Gordon Gekko was impressed with Bud Fox's persistence. If all else fails, you may have to force your way inside the door, just as Bud Fox forced his way past Gekko's secretary. Take matters into your own hands and MAKE your own success – little known fact: this is where the phrase "knocking down doors" comes from. Wear a sharp suit, and a dark ski mask.
I hope this helps all you prospective monkeys out there. Just keep working hard and be aggressive. Good luck.
Tags: