Retained Earnings is an accounting concept that details the profit retained by the firm (i.e. not paid out as dividends) for reinvestment in business activities or debt payments. The calculation for Retained Earnings is:
Initial Retained Earnings + Net Income – Dividends
Retained Earnings show up on the balance sheet of a company under Shareholders Equity, and may also be called the 'Retention Ratio'.
To learn more about this concept and become a master at Financial Statement modeling, you should check out our FSM Modeling Course. Learn more here.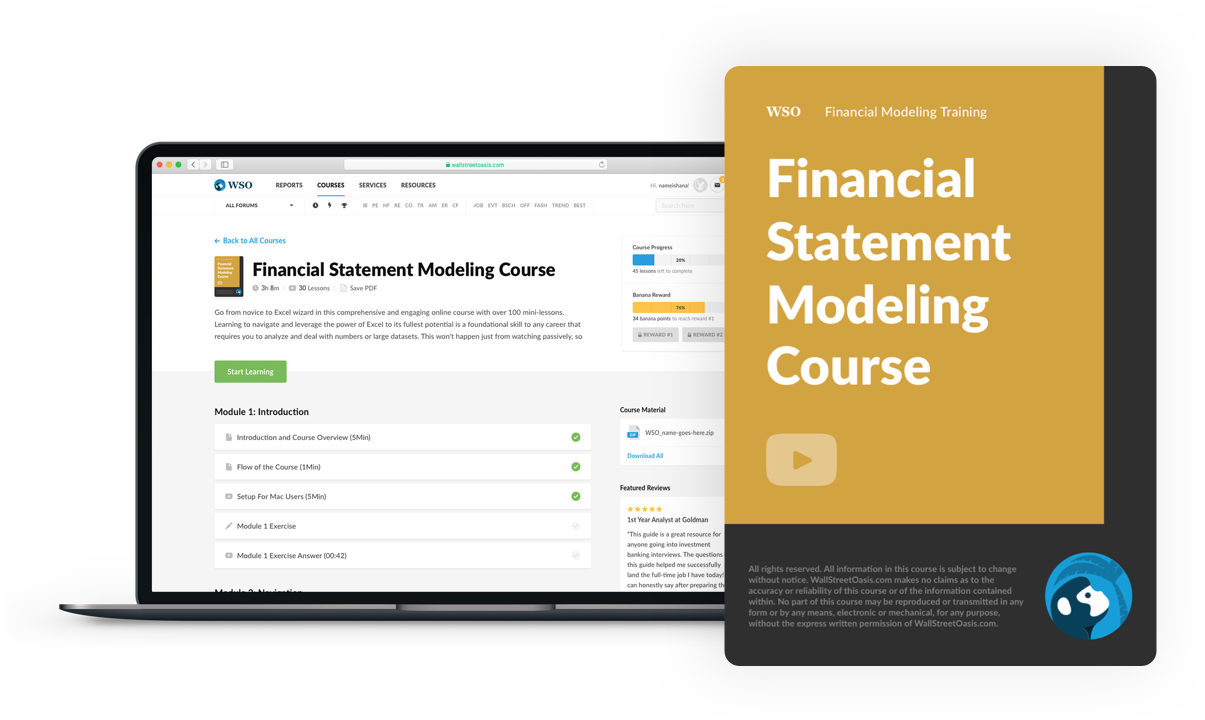 Module 1: Getting Started
Module 2: Fundamental Concepts
Module 3: The Income Statement
Module 4: Working Capital
Module 5: PP&E and Intangibles
Module 6: The Cash Flow Statement
Module 7: Debt & Interest Schedule
Module 8: Finishing Your Model
Module 9: Bonus
Related Terms